'Lincoln': Michael Imperioli, Arielle Kebbel Join NBC's 'Bone Collector' Series Adapt
NBC has added The Sopranos' Michael Imperioli and Arielle Kebbel (Midnight, Texas) to the cast of Lincoln, the network's series pilot based on Jeffery Deaver's bestselling 1997 mystery/thriller The Bone Collector and the Lincoln Rhyme book series. Imperioli and Kebbel star opposite series lead Russell Hornsby on the project, produced by Universal Television and Sony Pictures Television in association with Universal Television's Keshet Studios.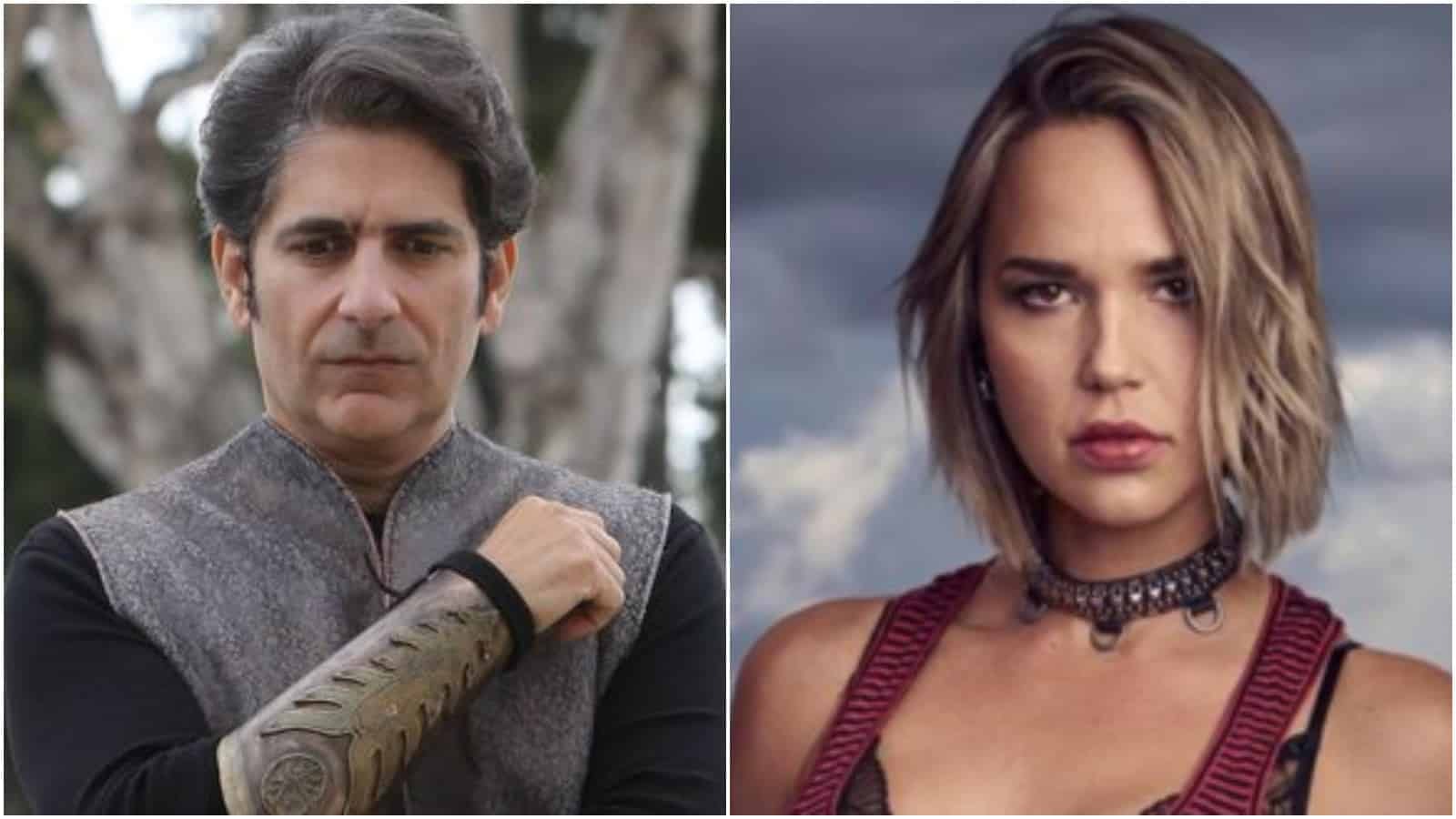 Written by VJ Boyd and Mark Bianculli (Justified, S.W.A.T.) and directed by Seth Gordon, Lincoln follows legendary forensic criminologist Lincoln Rhyme (Hornsby), who was seriously injured during his hunt for the diabolic serial killer known as the Bone Collector. Called back into action when the killer re-emerges, Lincoln forms a unique partnership with Amelia Sachs (Kebbel), a young beat cop who helps him hunt the deadly mastermind while also taking on the most high-profile cases in the NYPD.
Kebbel's Amelia Sachs is extremely bright, street-smart, and can hold her own in any situation. Imperioli's Rick Sellitto is an NYPD detective as well as Lincoln's partner.
Published in 1997 by Viking Press, Deaver's The Bone Collector is the first book in the Lincoln Rhyme series; followed by The Coffin Dancer (1998), The Empty Chair (2000), The Stone Monkey (2002), The Vanished Man (2003), The Twelfth Card(2005), The Cold Moon (2006), The Broken Window (2008), The Burning Wire (2010), The Kill Room (2013), The Skin Collector (2014), The Steel Kiss (2016), The Burial Hour (2017), and The Cutting Edge (2018).
Lincoln Rhyme was once a brilliant criminologist, a genius in the field of forensics — until an accident left him physically and emotionally shattered. But now a diabolical killer is challenging Rhyme to a terrifying and ingenious duel of wits. With police detective Amelia Sachs by his side, Rhyme must follow a labyrinth of clues that reaches back to a dark chapter in New York City's past — and reach further into the darkness of the mind of a madman who won't stop until he has stripped life down to the bone.