Posted in: Amazon Studios, Disney+, HBO, Marvel, Trailer, TV | Tagged: moon knight, ms marvel, peacemaker, rotten tomatoes, she-hulk, the boys
---
Ms. Marvel, She-Hulk Top Rotten Tomatoes' Best Superhero Series 2022
By the time 2022 wrapped, Disney+'s Ms. Marvel and She-Hulk: Attorney at Law had topped Rotten Tomatoes' Best Superhero Series 2022 list.
---
Normally, we run numb when it comes to end-of-year lists & rundowns. But when it comes to Rotten Tomatoes, it's a bit different because there's always that fascinating dynamic that exists between the critics and audience members who register their thoughts on a particular series. Namely, the disconnect that exists between what critics think & what viewers think and how some groups will try to use Rotten Tomatoes' own system to kill a show that, for whatever reason, doesn't fit their narrow-minded definition of what a "superhero show" should be. And speaking of spandex, Rotten Tomatoes released its Top 5 superhero shows from the past year, with Disney+'s Iman Vellani-starring Ms. Marvel Season 1 topping the list. In fact, Disney+ did quite well (also She-Hulk Attorney at Law Season 1 & Moon Knight Season 1), with HBO Max (Peacemaker Season 1) and Amazon's Prime Video (The Boys Season 3) also on the board.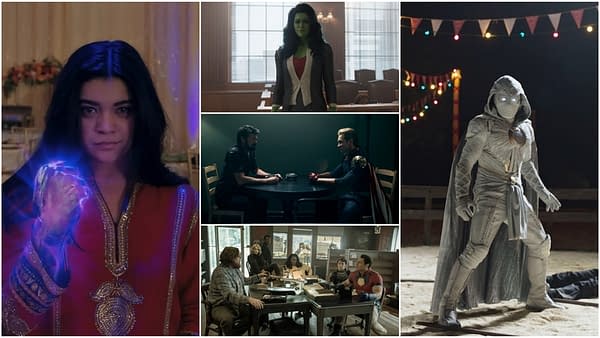 Here's a look at the Top 5 Rotten Tomato-rates superhero series from the past year, including (Tomatometer/Audience Score), along with a look back at their respective official trailers:
(1) Disney+'s Ms. Marvel Season 1 (98% / 80%)
(2) Disney+'s She-Hulk: Attorney at Law Season 1 (80% / 33%)
(3) Amazon's The Boys Season 3 (98% / 83%)
(4) HBO Max's Peacemaker Season 1 (94% / 89%)
(5) Disney+'s Moon Knight Season 1 (86% / 89%)
And just so you know how Rotten Tomatoes determines its year-end lists, the movie and television rankings are based on the most current Tomatometer scores as of December 31, 2022. In addition, all Golden Tomato Awards lists are ordered by Adjusted Score, which is "a weighted formula that compensates for the variation in the number of reviews when comparing movies or TV shows." For a show to be considered for a Golden Tomato Award, all eligible seasons needed to have premiered or wrapped up in the 2022 calendar year (with a minimum of 20 reviews from different critics for the season or its episodes and all contenders needing to have a minimum of 5 reviews by Top Critics).
---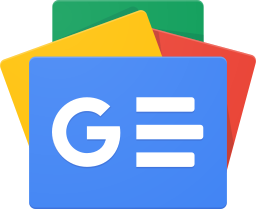 Stay up-to-date and support the site by following Bleeding Cool on Google News today!