Posted in: Outlander, Starz, TV | Tagged: Outlander, Outlander Season 4, starz
---
'Outlander' Season 4 Finale's Heartbreaking Goodbye [SPOILERS]
Hopefully by now, you Outlander fans have been able to watch the season 4 finale of the STARZ drama series. It was heartbreaking, as some of the best scenes in the series have been. Without pain, without loss, the triumphant moments don't ring quite as clear, as we've experienced across four seasons of the Fraser Family saga.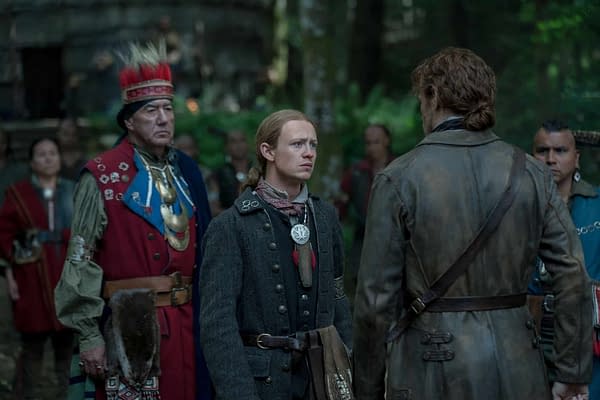 If you don't want to know what happened in the finale, you should probably go catch up now, as we're going pretty deep into spoiler territory.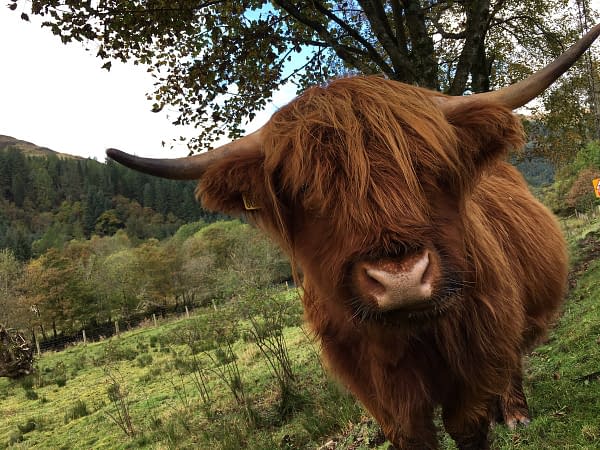 At the end of season 4- Jamie (Sam Heughan), Claire (Caitriona Balfe), and Ian (John Bell) have at long last located Roger (Richard Rankin), and are doing their damnedest to bring him back in one piece to Brianna (Sophie Skelton), who is in the process of giving birth back at Aunt Jocasta's (Maria Doyle Kennedy) River Run plantation house. Murgtah (Duncan LaCroix) and Jocasta have….come to an understanding of sorts, and the matter of a warrant for his arrest has sort of been pushed to the nightstand.
Executive Producers Toni Graphia, Matthew B. Roberts, and Maril Davis went in-depth with their post-finale chat, touching on pretty much every little story element in the episode.
So, on to the particularly heartbreaking scene, which you can see here in it's entirety:
John Bell (who plays Ian) spoke with TVLine about the scene:
"He doesn't feel like he's made the wrong decision. My first thoughts were on how beautifully it harkens back to… that moment way back in the beginning, where Jamie is comforting him about PTSD. It's really beautiful to see the two men open up." [TVLine adds here that later in the interview, Bell remembers that during the filming of that grave-digging scene, Dewey — aka the dog that plays Rollo — "was moaning, yelping and barking whenever I would break down, because he wanted to run over and help me."]
Droughtlander begins this weekend, and with it, the promise of seasons 5 and 6, which STARZ already picked up. So theoretically, this won't be the last time we see Ian.
Keep an eye out for news about the Outlander season 4 soundtrack from series composer Bear McCreary soon.
---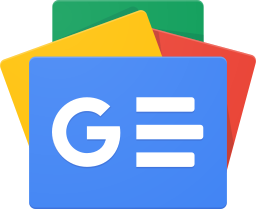 Stay up-to-date and support the site by following Bleeding Cool on Google News today!