Robert De Niro and Ben Stiller Make a Surprise Visit to Saturday Night Live
In last night's cold opening for Saturday Night Live, there was no Alec Baldwin as Donald Trump, but they definitely brought the star power. The opening featured Kate McKinnon as Attorney General Jeff Sessions and Beck Bennett as Vice President Mike Pence talking about the latest problems for Trump and how in a few months things will calm down for the President… as it will be Pence. Then to the audience surprise came the arrival of Ben Stiller in the role of Michael Cohen, Trump's personal lawyer whose home and offices were raid by the FBI last week. After a few jokes at Cohen's expense, they send him down the hall.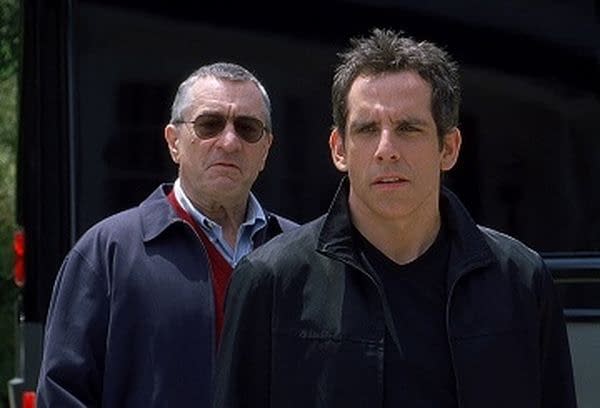 That's where the second surprise happened as Robert De Niro appeared as Special Prosecutor Robert Mueller to perform a polygraph test on Cohen. The scene between Stiller and De Niro was reminiscent of their work together on Meet the Parents, where De Niro's Jack Byrnes gave Stiller's Greg Focker a polygraph test about dating his daughter. There were more than a few references to the film including references to cat milking and the 'Focker' last name. There were also quite a few political digs, none of which would make the real Donald Trump very happy.
With the way the news is playing out, both De Niro and Stiller may have more opportunities to return to SNL in the future if they want. I'd like to see De Niro's Mueller interview Baldwin's Trump.