Posted in: NBC, Trailer, TV | Tagged: alec baldwin, bleeding cool, cable, comedy, donald trump, humor, Leslie Jones, lorne michaels, nbc, politics, saturday night live, snl, streaming, television, tv
---
"Saturday Night Live": Alec Baldwin "So Done With" Playing Donald Trump; We Vote Leslie Jones! [VIDEO]
If Alec Bladwin stays true to his word, there will be a new face rockin' the bad hair and orange facepaint when NBC's Saturday Night Live returns in the fall. In an interview with USA Today, Baldwin revealed that he is "so done with" playing Donald Trump and that he is looking to wrap up his run in that role on the long-running sketch comedy series.
To be clear, we are sure the timing of this decision has nothing to do with getting attention for his feature film-documentary "remix" Framing John DeLorean that has him playing the (in)famous car designer. We also want it to be clear that we're sure this decision won't change as the calendar creeps closer to the start of a new SNL season.
But we digress… Here's what Baldwin had to say about a possible return:
"I can't imagine I would do it again. I just can't. They should find somebody who wants to do it. They're all my dear friends and I love going there, but the other thing is that I'm going to go to work this fall in a way I haven't done in a while. My wife and I had a son a year ago, and since he was born, I've worked minimally because I wanted to be there for my wife and kids. But the party's over this fall and I'll be traveling. SNL just crushes my weekends, and now weekends are going to become much more precious to me because that's time with my kids."
As for who should replace him? Baldwin has some thoughts…
"I don't know. Darrell Hammond did it and is a far better impressionist than I'll ever be. When Anthony Atamanuik (started impersonating Trump on Comedy Central's The President Show), all these people were attacking me, saying, 'Oh, your impression sucks and you suck. Please go away.' It also was something I thought to myself: 'I really don't have a lot invested in my Trump impersonation, so please find someone and convince Lorne (Michaels) to replace me.' I'm completely down with that. Winning the Emmy for that show aside, it was not some career goal of mine."
Our choice? Isn't it obvious? You already filmed your answer, Saturday Night Live…
---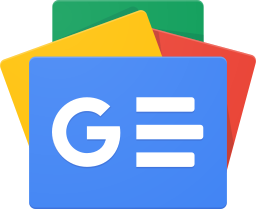 Stay up-to-date and support the site by following Bleeding Cool on Google News today!