Supergirl Season 3: Is There a Chance for Kara and Mon-El?
We are four days away from the return of Supergirl and we've gotten to see some images from the upcoming episodes showing Mon-El (Chris Wood) in a new super suit instead of the black one he was wearing that matches the other Legion of Superhero members. What does that mean for the long run? Is he going to stick around when the others leave? And what about his relationship with Kara (Melissa Benoist)? We found out in one of the most recent episodes that his marriage to Imra (Amy Jackson) was a political arrangement.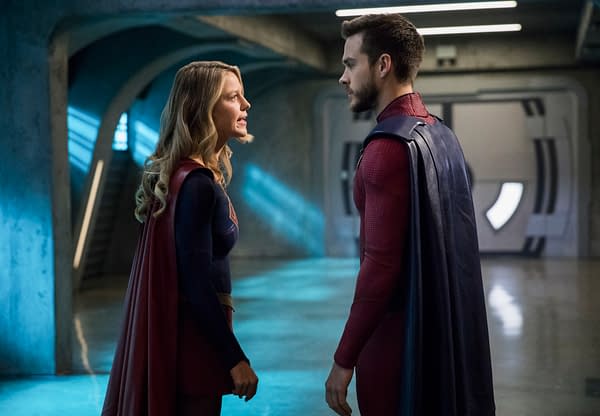 Benoist was asked about the future of Kara and Mon-El and she told EW.com:
As a part of her journey of finding her identity and just coming to terms with who she is and knowing herself as best she can, she has really spent this season moving on and coming to terms with that relationship being what it is, and trying to be Mon El's friend as best as she can. She doesn't know at this point that they're in an arranged marriage, but if he decides to tell her that, obviously she might change her mind [about her feelings], but I'm not sure.
If nothing else, the new suit looks really good.
Supergirl returns Monday at 8 PM on the CW.