"The Sinner" Season 3: Det. Ambrose Knows There's Someone Out There Who Knows Something… [TEASER]
USA Network and Bill Pullman's Detective Harry Ambrose are back on the case for a third season of award-winning mystery-thriller anthology The Sinner. Though the season's case files won't be made available to viewers until 2020, it's never too early to get a look at what "sins" await Ambrose.
In this case, a fatal hit-and-run in Upstate New York spirals into something larger and deadlier – putting Matt Bomer's (Doom Patrol) Jamie on a path that leads directly to our detective – and to the truth:
Pullman and Bomer are joined by Chris Messina (Sharp Objects), Jessica Hecht (Special), Parisa Fitz-Henley (Marvel's Jessica Jones), and Eddie Martinez (Orange Is the New Black) on the series. Season 1 star Jessica Biel returns to executive produce, alongside Michelle Purple, Charlie Gogolack, Willie Reale, and Adam Bernstein. Produced by Universal Content Productions (UCP), Derek Simonds returns as series showrunner, with Adam Bernstein (Fargo, Breaking Bad) set to direct the first two episodes.

The third season of The Sinner follows Detective Harry Ambrose (Pullman) as he begins a routine investigation of a tragic car accident on the outskirts of Dorchester, in upstate New York. Ambrose uncovers a hidden crime that pulls him into the most dangerous and disturbing case of his career.
Here's a look at the updated cast of characters (including today's exclusive reporting from Deadline Hollywood):
● Succeeding Biel and Carrie Coon as the season's co-lead, Bomer's Jamie is an upstanding Dorchester resident and expectant father who looks to Ambrose for support in the wake of the accident.
● Messina's Nick Haas is a college friend to Jamie. A surprise visit years later unexpectedly alters the course of their friendship and their lives.
● Hecht's Sonya is a successful painter living a secluded life in Dorchester who meets Ambrose (Pullman) when he investigates the car accident on her property.
● Fitz-Henley's Leela Burns is Jamie's (Bomer) expectant wife and the stylish Brooklyn-born owner of a boutique in downtown Dorchester.
● Martinez's Vic Soto is a hardworking former Marine and rising star detective at the Dorchester Police Department who works with Ambrose.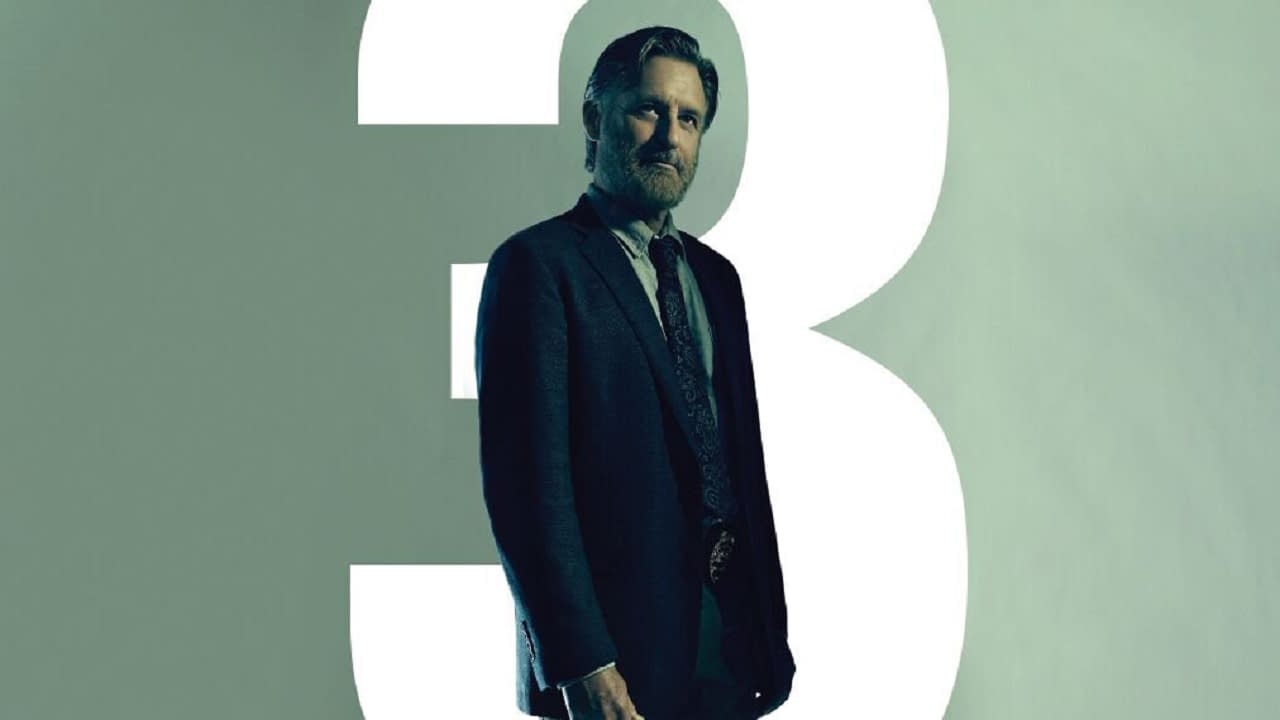 Simonds executive produces alongside Iron Ocean's Biel and Michelle Purple. Charlie Gogolak, Willie Reale, and Bernstein also serve as executive producers. The series/franchise has earned a number of award nominations, including an Emmy nomination nod to Biel for "Lead Actress in a Limited Series or Movie." The second season received a Screen Actors Guild (SAG) nomination for Pullman for "Male Actor in a Miniseries or TV Movie."