TNT, Sir Ridley Scott Team for Android Drama Series 'Raised by Wolves'
Director Sir Ridley Scott's (Gladiator, Blade Runner) future – and the future of a human colony – lies with TNT, as the cable network has announced a straight-to-series order for sci-fi drama Raised by Wolves. With Scott set to direct and Aaron Guzikowski (Prisoners, The Red Road) writing, the series focuses on two androids tasked with raising human children on a mysterious, virgin planet. As the colony of humans divides over religious differences, the androids learn controlling the beliefs of humans is a treacherous, difficult job.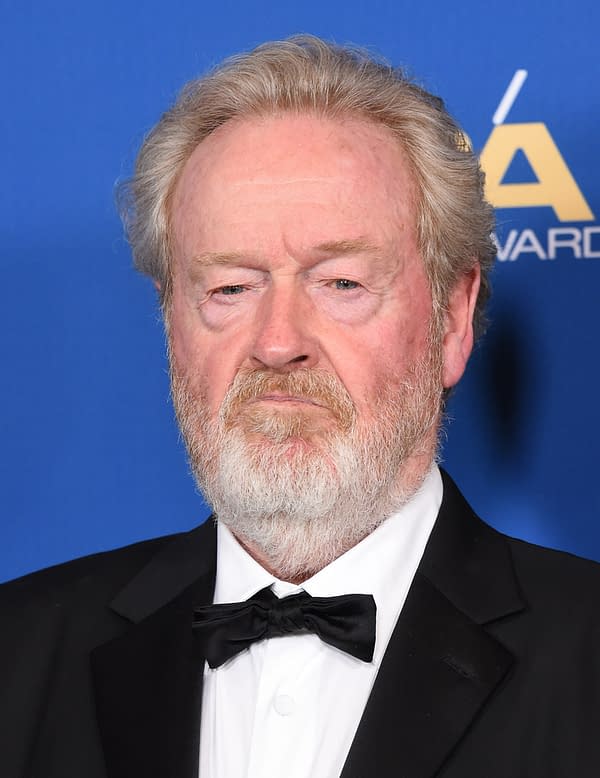 The TNT series marks the first time Scott directed an episode of a scripted television series for American audiences. At the start of his career in the early '60s, Scott directed a number of British television series; and even directed the pilot for The Vatican for Showtime in 2013, though it wasn't picked up for series.
"I'm always searching for new frontiers in the sci-fi genre and have found a true original in Raised by Wolves — a wholly distinct and imaginative world, full of characters struggling with existential questions: What makes us human? What constitutes a family? And what if we could start over again and erase the mess we've made of our planet? Would we survive? Would we do better? Given TNT's impressive run of bold, quality programming, this feels like exactly the right home for this kind of ambitious television."

– Ridley Scott

Raised by Wolves stems from Scott's Scott Free Productions (The Man in the High Castle), Turner's Studio T, and Madhouse Entertainment. Scott, Guzikowski, Scott Free's David W. Zucker and Jordan Sheehan and Madhouse's Adam Kolbrenner and Robyn Meisinger serve as executive producers.
"Ridley Scott is simply the best there is in the sci-fi genre. Besides directing some of the most important sci-fi films of all-time, Ridley has created iconic characters from Alien's Ripley to Prometheus' Elizabeth Shaw. We're thrilled to have Ridley do the same for us as we look forward to his vision of Aaron's complex and futuristic Mother. It's incredibly rare to be able to make television that both challenges one's intellect and also thrills the excited fangirl side — Raised by Wolves is that rare show that does both."

– Sarah Aubrey, EVP Original Programming, TNT