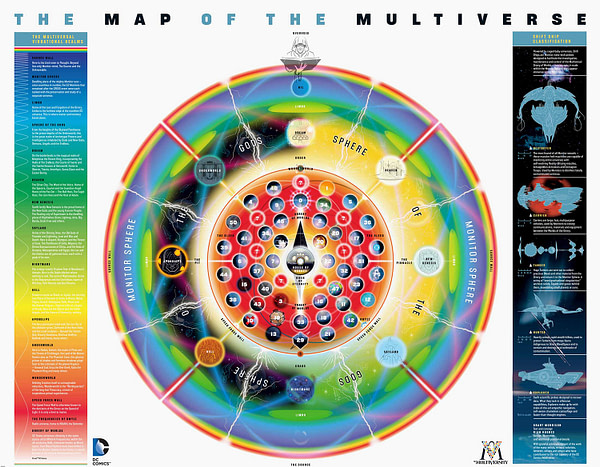 Twenty-two Best Comics and Best Graphic Novels lists for 2014. Everyone mentioned gets a tick. So who gets the most ticks? Which comics are the Best of the Best of 2014?
16 Multiversity by Grant Morrison and various, published by DC Comics.
14 Ms Marvel by G Willow Wilson and Adrian Alphona, published by Marvel Comics
14 Saga by Brian K Vaughan and Fiona Staples published by Image Comics
12 The Wicked + The Divine by Kieron Gillen and Jamie McKelvie published by Image Comics
11 Can't We Talk About Something More Pleasant? by Roz Chast published by Bloomsbury
11 Through The Woods by Emily Carroll published by Margaret K. McElderry Books
10 Sex Criminals by Matt Fraction and Chip Zdarsky published by Image Comics
10 Seconds by Bryan Lee O'Malley published by Ballantine Books
9 Beautiful Darkness by Fabien Vehlmann, Kerascoët and Helge Dascher published by Drawn & Quarterly
8 Here by Richard McGuire published by Pantheon
8 Lumberjanes by Noelle Stephenson, Grace Ellis and Brooke Allen, published by Boom
8 Transformers Vs GI Joe by John Barber and Tom Scholi, published by IDW
8 The Wrenchies by Farel Dalrymple, published by First Second
7 How To Be Happy by Eleanor Davies, published by Fantagrphics
7 Zero by Ales Kot and various, published by Image Comics
7 This One Summer by Mariko Tamaki and Jillian Tamaki published by First Second
7 New Avengers by Jonathan Hickman and various
7 Andre the Giant: Life and Legend by Box Brown published by First Second
7 The Shadow Hero by Gene Luen Yang and Sonny Liew published by First Second
7 Hip Hop Family Tree Vol 2: 1981-1983 by Ed Piskor and Charlie Ahearn, published by Fantagraphics
6 Little Nemo: Dream Another Dream by various, published by Locust Moon
6 Love Bunglers by Jaime Hernandez published by Fantagraphics
Thanks to Comics Alliance, Paste, Washington Post, Nerdist, NPR, Amazon, Boston Globe, Wired, AV Club, What Culture, Entertainment Weekly, Topless Robot, USA Today, Salon, Vulture, Vancouver Sun, News OK, Kotaku, Vice, iO9 and… Bleeding Cool.