Posted in: Comics, Manga | Tagged: August 2023, Inio Asano, kodansha, manga, Solicits, vertical
---
A Girl On The Shore in Kodansha & Vertical August 2023 Solicits
Kodansha and Vertical August 2023 solicits include a lot of resolicitations for books that didn't come out before, or are late.
---
Kodansha is the biggest print manga publisher in the world, who republish their manga as part of Penguin Random House in the USA for the English-speaking market, including the Vertical imprint. Here are the Kodansha and Vertical August 2023 solicits and solicitations including a lot of resolicitations for books that didn't come out or are late. But it begins with a new deluxe edition of A Girl On The Shore by Inio Asano.
A GIRL ON SHORE COLL ED HC (MR)
VERTICAL COMICS
JUN232481
(W) Inio Asano (A / CA) Inio Asano
Eisner-nominated author, Inio Asano's A Girl on the Shore is now in a hardcover, collector's package! Koume Sato and Kosuke Isobe are two teenagers living in a sleepy Japanese seaside town. After getting used and dumped by her crush, the emotionally damaged Koume decides to start a relationship with Kosuke, without any emotions involved. However, they both soon discover that sex with no strings attached often leads to unexpected complications, not just for themselves but also the people around them.
In Shops: Aug 02, 2023
BLUE LOCK GN VOL 08 (RES)
KODANSHA COMICS
JUN232386
(W) Muneyuki Kaneshiro (A) Yusuke Nomura
A mad young coach gathers soccer players from across the country to compete in a series of bizarre challenges in a high-tech colosseum he calls Blue Lock. It's a no-balls-barred battle to become Japan's next top striker, in this Squid Game-meets-World Cup manga, now in print!
In Shops: Aug 30, 2023
SRP: 12.99
EDENS ZERO GN VOL 24 (RES)
KODANSHA COMICS
JUN232387
(W) Hiro Mashima (A / CA) Hiro Mashima
At Granbell Kingdom, an abandoned amusement park, Shiki has lived his entire life among machines. But one day, Rebecca and her cat companion Happy appear at the park's front gates. Little do these newcomers know that this is the first human contact Granbell has had in a hundred years! As Shiki stumbles his way into making new friends, his former neighbors stir at an opportunity for a robo-rebellion… And when his old homeland becomes too dangerous, Shiki must join Rebecca and Happy on their spaceship and escape into the boundless cosmos.
In Shops: Aug 30, 2023
SRP: 10.99
FIRE FORCE GN VOL 34 (RES)
KODANSHA COMICS
JUN232388
(W) Atsushi Ohkubo (A / CA) Atsushi Ohkubo
The city of Tokyo is plagued by a deadly phenomenon: spontaneous human combustion! Luckily, a special team is there to quench the inferno: The Fire Force! The fire soldiers at Special Fire Cathedral 8 are about to get a unique addition. Enter Shinra, a boy who possesses the power to run at the speed of a rocket, leaving behind the famous "devil's footprints" (and destroying his shoes in the process). Can Shinra and his colleagues discover the source of this strange epidemic before the city burns to ashes?
In Shops: Aug 23, 2023
SRP: 10.99
GO GO LOSER RANGER GN VOL 06 (RES) (MR)
KODANSHA COMICS
JUN232389
(W) Negi Haruba (A / CA) Negi Haruba
Thirteen years ago, an evil army of mysterious alien monsters invaded the Earth, but the great protectors of mankind-the Divine Dragon Rangers-rose up to stop them! To this day, the fate of the Earth hangs in the balance as the fierce struggle continues to unfold! In truth, the evil aliens were subjugated within the first year, and they've now become nothing more than clowns forced to act out their continuous defeat every week for the entertainment of the masses. But one of the aliens has had enough. Something has to change! He'll rebel against the strongest might of the Dragon Rangers and destroy them all from the inside!
In Shops: Aug 23, 2023
SRP: 10.99
I WAS REINCARNATED AS 7TH PRINCE GN VOL 07 (RES)
KODANSHA COMICS
JUN232390
(W) Kenkyo (A / CA) Yosuke Kokuzawa
In his previous life, Lloyd only wished to study magic, but his status as a commoner lead him to an unfortunate end. After being ruthlessly done in by the very magic he so desperately desired to master, Lloyd opens his eyes to an amazing new existence as the 7th prince of the Saloum kingdom. This time, he's been born with unmatched magical potential! With a new lease on life, and the resources to grasp his greatest dream in the palm of his hand, Lloyd sets out to finally achieve what he's always yearned for: study magic to his heart's content! There's only one small problem… he's barely 10 years old! How is anyone going to take him seriously like this?
In Shops: Aug 30, 2023
SRP: 12.99
REAL ACCOUNT GN 23 – 24 OMNIBUS (MR)
KODANSHA COMICS
JUN232391
(W) Okushou (A / CA) Shizumu Watanabe
After the death of their parents, Ataru Kashiwagi and his younger sister, Yuri, depend on each other. Ataru works hard at high school and his job, and spends his leisure time on a social media site: Real Account. Eventually, he hits 1,500 followers, but he sometimes wonders how much they really care about him. One night, the screen ominously begins to glitch, only displaying: The Game Will Now Begin. In the blink of an eye, Ataru finds himself transported into Real Account's loading screen-except now it's a 3-D lobby! Before them stands Marble, the smiley-faced announcer. With a sinister cheerfulness, Marble says, "If you die in here, you die out there… and so do all your followers!" This extra-large manga includes Vols. 23-24 of Real Account.
In Shops: Aug 30, 2023
SRP: 19.99
RENT A GIRLFRIEND GN VOL 20 (RES) (MR)
KODANSHA COMICS
JUN232392
(W) Reiji Miyajima (A / CA) Reiji Miyajima
In today's Japan, "rental" services can deliver an afternoon with a "friend," a "parent," even a fake girlfriend! After a staggering betrayal by his girlfriend, hapless freshman Kazuya gets just desperate enough to give it a try. But he quickly discovers how complicated it can be to "rent" an emotional connection, and his new "girlfriend," who's trying to keep her side hustle secret, will panic when she finds out her real life and Kazuya's are intertwined in surprising ways! Family, school, and life all start to go wrong, too!
In Shops: Aug 23, 2023
SRP: 12.99
RENT A REALLY SHY GIRLFRIEND GN VOL 04 (RES)
KODANSHA COMICS
JUN232393
(W) Reiji Miyajima (A) Yuke Kinami
Sumi Sakurasawa is shy. Even simple things, like going for a donut with someone or calling out to a stranger that they've dropped something, paralyze her with fear. Her strategy? Become a "rent-a-girlfriend" and make some cash while she practices her people skills! But raising the stakes even higher might not be the foolproof solution she thought it was… And even worse, to keep the gig, she needs five-star reviews, and that means no freezing up or freaking out on a date… How is that even possible?!
In Shops: Aug 23, 2023
SRP: 12.99
SHANGRI LA FRONTIER GN VOL 07 (RES)
KODANSHA COMICS
JUN232394
(W) Katarina (A / CA) Ryosuke Fuji
Second-year high school student Rakuro Hizutome loves nothing more than finding so-called "trash games" and beating the crap out of them. When he decides to change things up by playing a new, "god-tier" VR game known as Shangri-La Frontier (a.k.a. SLF), he does what he does best: min-maxes, skips the prologue, and jumps straight into action! Rakuro may be a seasoned gamer, but a meeting with an old rival will change the fate of every SLF player forever.
In Shops: Aug 30, 2023
SRP: 12.99
SOMETHINGS WRONG WITH US GN VOL 16 (RES)
KODANSHA COMICS
JUN232395
(W) Natsumi Ando (A / CA) Natsumi Ando
Following in her mother's footsteps, Nao became a traditional Japanese sweets maker, and at 21, she's about to take the industry by storm. But when she meets the young, handsome owner, she recognizes his cold stare… It's none other than Tsubaki, her childhood friend and first crush, the same boy who stood over his father's bloodied body 15 years ago, and framed Nao's mother for the murder. As the only witness of that fateful night, Nao is eager to chase down the truth and confirm her suspicions. She seizes her chance to get close to him, but instead of finding any answers, she begins falling deeper for Tsubaki's allure…
In Shops: Aug 23, 2023
SRP: 12.99
WANDANCE GN VOL 06 (RES)
KODANSHA COMICS
JUN232396
(W) Coffee (A) Coffee
Kaboku Kotani is starting high school, and he plans to do what he's always done: go along with his friends, keep quiet, and not to draw too much attention to himself. After all, it's hard enough to get by with a stutter like his-why make things worse by standing out from the crowd? But then he sees another first-year, Hikari Wanda, dancing like no one is watching-or like she doesn't care who sees her. It makes Kaboku wonder: Could he reach that same freedom? To find his way to Wanda, he does something he never thought he could: He joins the dance club. After all, every routine begins with a single step, right?
In Shops: Aug 30, 2023
SRP: 12.99
YAKUZAS BIAS GN VOL 02 (RES)
KODANSHA COMICS
JUN232397
(W) Teki Yatsuda (A) Teki Yatsuda
Takeru is one of the top lieutenants in the feared yakuza outift the Oshio-gumi. He lives his life by the code of the Japanese underworld, where nothing is more important than loyalty, and ties between soldiers and their aniki are sacred bonds. Takeru's never had time for hobbies… until the boss's only daughter Megumi drags him to a K-pop concert, and he sees the glittering, charistmatic Jun for the first time. Smitten like a new recruit on his first job, Takeru plunges into fandom with the solemnity and passion only a true man who walks the way of the yakuza could muster.
In Shops: Aug 16, 2023
SRP: 12.99
SRP: 29.95
BLOOD ON TRACKS GN VOL 14 (RES) (MR)
VERTICAL COMICS
JUN232482
(W) Shuzo Oshimi (A / CA) Shuzo Oshimi
It's been 20 years since his mother told Seiichi that she renounced motherhood, since she thanked him for being a killer, since he tried to strangle her there in the courtroom-and somehow he made it through. Living alone, working the night shift at a bakery, barely speaking to his father, Seiichi's life is solitary and empty, and he likes it that way. But nothing lasts forever…
In Shops: Aug 23, 2023
SRP: 12.95
DONT TOY WITH ME NAGATORO BOX SET GN VOL 02 (MR)
VERTICAL COMICS
JUN232483
(W) Nanashi (A / CA) Nanashi
Nagatoro is a freshman in high school who loves teasing and torturing her older male classmate. What is her motivation and why does Senpai put up with her? Does Nagatoro just want to create misery for Senpai? Or maybe she secretly likes him? Includes volumes 7~12 of the manga, box with Nagatoro artwork, plus a bonus item.
In Shops: Aug 02, 2023
SRP: 77.95
NICHIJOU GN VOL 11
VERTICAL COMICS
JUN232484
(W) Keiichi Arawi (A / CA) Keiichi Arawi
The unexpected return of nichijou! Seven years from the last release, the quirky gang is back! For the die-hard nichjou fans or even those picking it up for the first time, this cute and outrageous gag comedy series is definelty going to have you bust a gut!
In Shops: Aug 30, 2023
SRP: 12.95
GIRL WHO BECAME A FISH HC
VERTICAL INC
JUN232485
(W) Osamu Dazai (A / CA) Nekosuke
Another spectacular collaboration from the Maiden's Bookshelf series, this dark and intense fable by the great giant of postward literature is brought to vivid life by contemporary master Nekosuke. Suwa, a charcoal burner's daughter, lives together with her father in a small village at a foot of a mountain so remote it doesn't even appear on maps. Slowly she comes to realize the dark futility of her life, leading to a strange and elliptical transformation… Dazai depicts the adolescent awakening to death and the desire to escape through this quiet and ominous tale.
In Shops: Aug 16, 2023
SRP: 19.95
MY UNIQUE SKILL MAKES ME OP LIGHT NOVEL VOL 03 (RES)
VERTICAL INC
JUN232486
(W) Nazuna Miki (A / CA) Subachi
Ryota Sato gets the surprise of his life when he's suddenly transported into another world and nearly clobbered at the hands of the young, pretty adventurer Emily Brown. This new world revolves around defeating monsters and profiting off whatever they drop-food, money, items, and more. Unfortunately for Ryota, he has no skills to speak of… until he learns he has otherworldly drop luck that brings him never-before-seen items! Suddenly his luck turns around… or does it?
In Shops: Aug 30, 2023
SRP: 14.95
---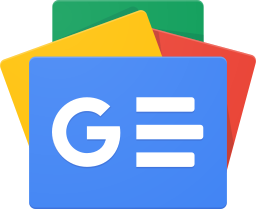 Stay up-to-date and support the site by following Bleeding Cool on Google News today!