A Hhoorrrrd of Fish Monsters Attack in Aero #5 [Preview]
Aero #5 is in stores from Marvel Comics this week, featuring two stories, by Zhou Liefen, Keng, Greg Pak, Alyssa Wong, Pop Mhan, Federico Blee, and Joe Caramagna. We've got a preview below.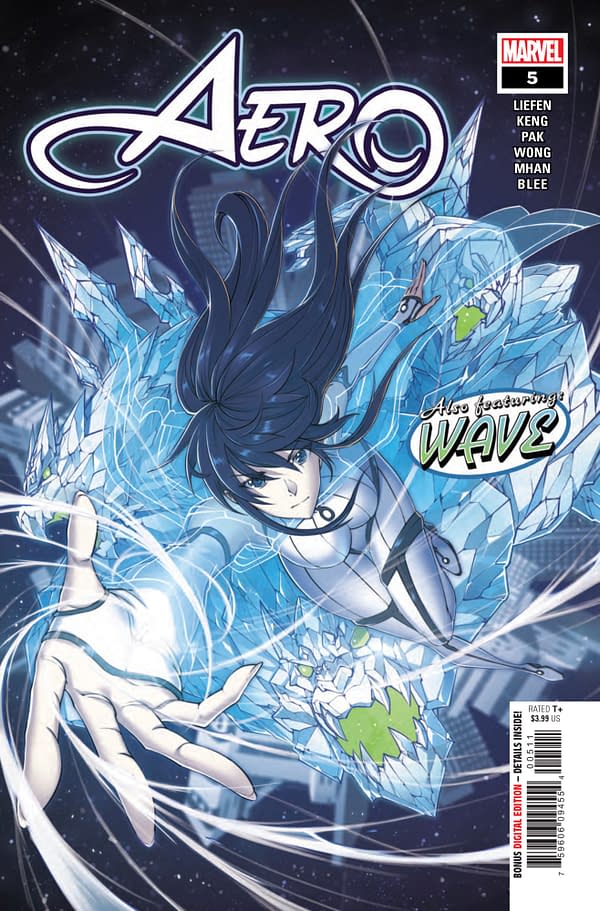 When we last left our hero, she was about to fight a horde of crystal monsters even though they saved her from having to reject an unwanted proposal…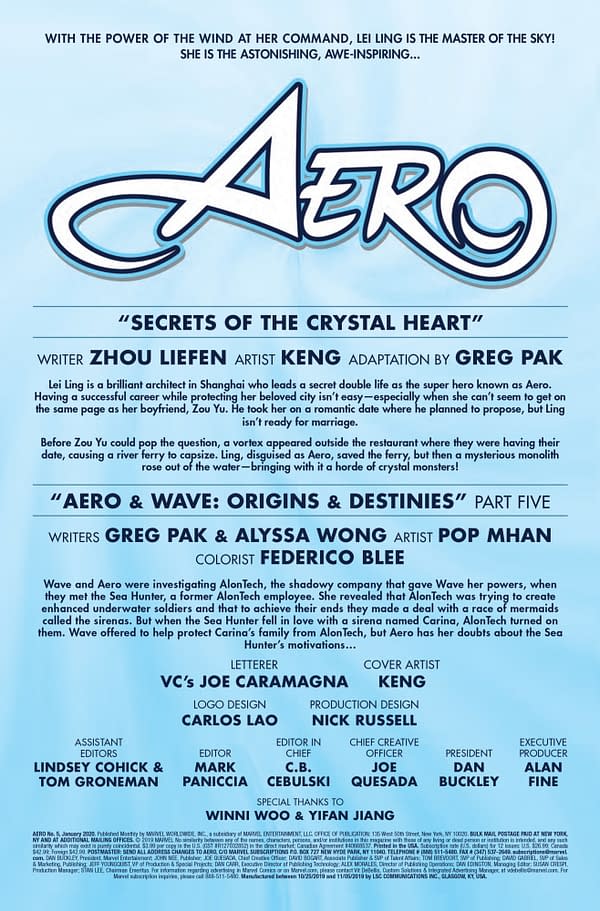 …and as the action picks up, Aero is having trouble dealing damage.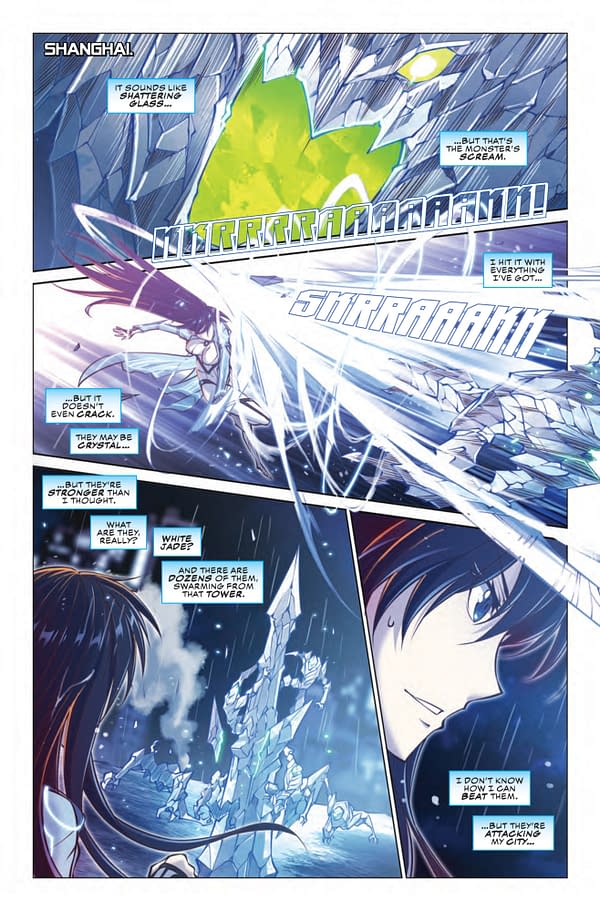 Luckily, magical wind powers aren't the only resource at Aero's disposal… she's also got the mind of an architect.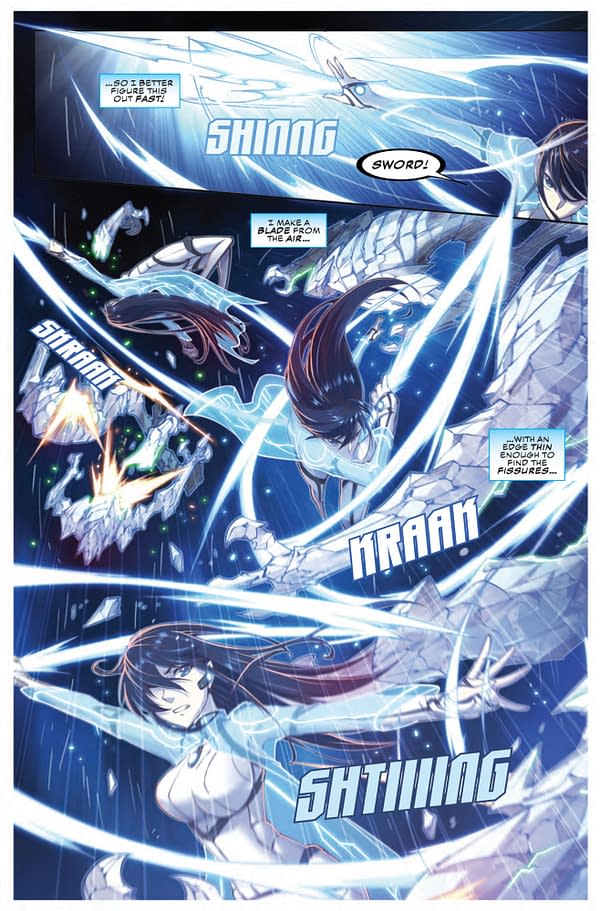 Meanwhile, in the backup story, Aero & Wave's story continues, as they prepare for incoming trouble.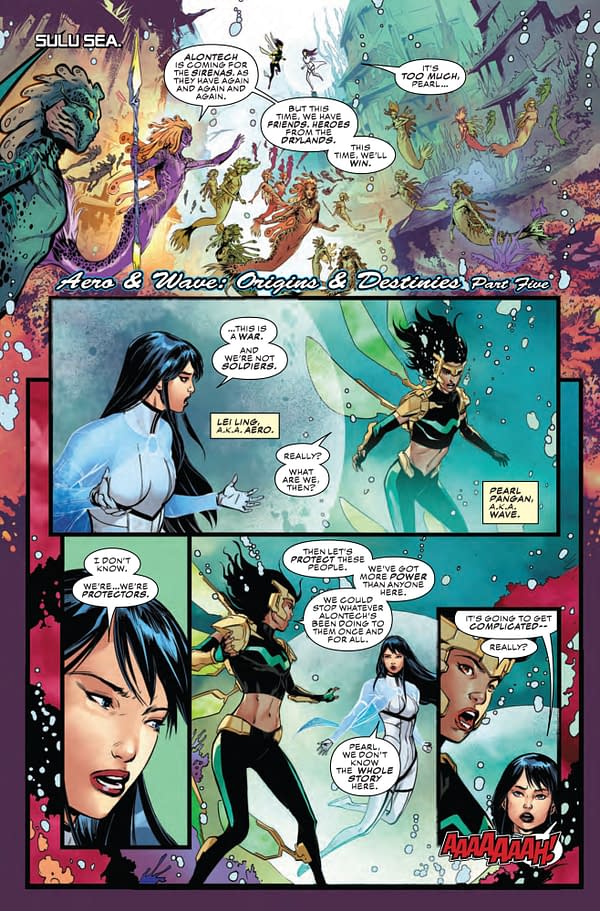 The trouble has arrived. Fish monsters. Eh, we've seen worse fish-monsters in an Alan Moore comic… but that's the only time.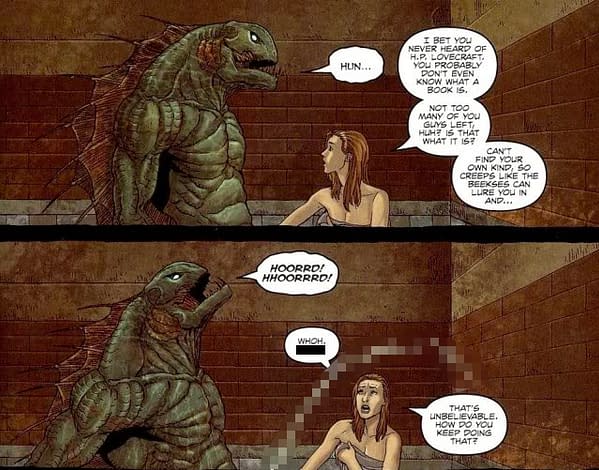 And at least these ones seem to be having less… er… fun.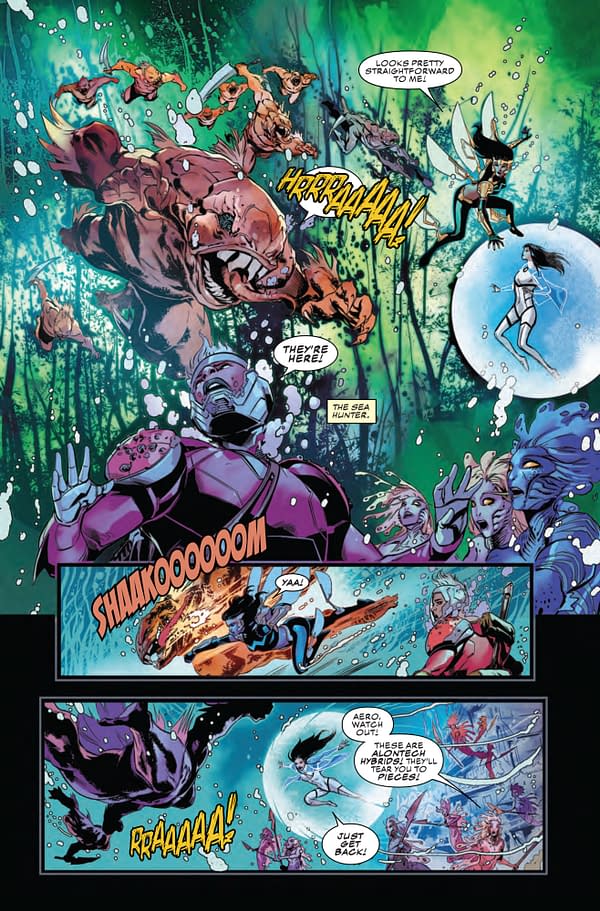 Aero #5 hits stores on Wednesday.
AERO #5
SEP190925
(W) Zhou Liefen, Greg Pak, Alyssa Wong (A) Pop Mhan (A/CA) Keng
SHATTERED!
• AERO unlocks the first mystery of the JADE MONOLITH — but who's controlling the Crystal Warriors, and why?
• Meanwhile, in our second story, who is the SEA HUNTER, who are the SIRENAS, and what happens when WAVE finally faces ATLANTIS?
Rated T+
In Shops: Nov 20, 2019
SRP: $3.99