Penultimate Issue of Alan Moore and Kevin O'Neill's Cinema Purgatorio in Avatar Press' February 2019 Solicits
Courtesy of Comics Cavalcade comes Bleeding Cool's publisher Avatar Press' February 2019 solicitations. Including the 17th issue of the 18-issue series Cinema Purgatorio, the comic curated by Alan Moore and Kevin O'Neill, including comics written by Garth Ennis, Kieron Gillen, Max Brooks and Christos Gage. And the return of Stitched continues as the Ennis-created monsters come to America…
CINEMA PURGATORIO #17 (of 18)
Writers: Alan Moore, Garth Ennis, Max Brooks, Kieron Gillen, Christos Gage
Artists: Kevin O'Neill, Raulo Caceres, Nahuel Lopez, Gabriel Andrade
MR, B&W, 48 pages, $6.99
The end is near with the penultimate issue of the finest anthology in comics. Now showing: Cinema Purgatorio by Alan Moore and Kevin O'Neill, A More Perfect Union by Max Brooks and Gabriel Andrade, Code Pru by Garth Ennis and Raulo Caceres, Modded by Kieron Gillen and Nahuel Lopez, and The Vast by Christos Gage and Gabriel Andrade. Each story has its own cover by the series artist and there is also an Ancient Tome Premium edition limited to 1000 copies.
STITCHED: TERROR #2
Writer: Pat Shand
Art: Daniel Gete
MR, Color, 48 pages, monthly $5.99
The undead horror returns, and now unleashed in America in double-sized issues! With her partner dead, Sheriff Kat Noble has to face the unkillable creatures on her own! She's stumbled into the makings of the ultimate terror plot – Stitched loose in the streets of the USA! Pat Shand and Daniel (Uber) Gete make America scared again! Available with all-star cover art: Regular by Nahuel Lopez, Wraparound by Raulo Caceres, Gore by Matt Martin, Brutal and POV by Renato Camilo, Lurking by Christian Zanier, and topped off with Fifty Shades Intense, and Fifty Shades Torture covers by Camilo, each limited to 50 copies.
---
---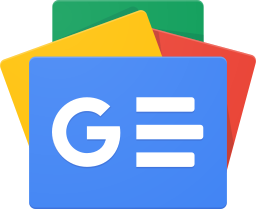 Stay up-to-date and support the site by following Bleeding Cool on Google News today!