Alan Moore's Snowflakes Christmas Card for 2017
Drawn by Alan Moore and sent to friends and family for Christmas 2017: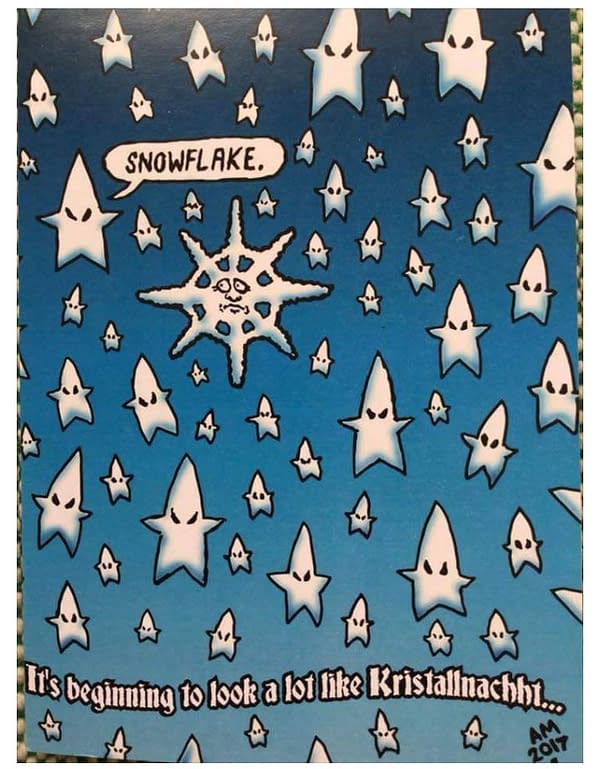 Thanks to A Moment Of Moore for sharing the festivities.
Kristallnacht, or "Crystal Night", was a pogrom against Jews throughout Nazi Germany on 9–10 November 1938, carried out by SA paramilitary forces and German civilians. The German authorities looked on without intervening. The name Kristallnacht comes from the shards of broken glass that littered the streets after the windows of Jewish-owned stores, buildings, and synagogues were smashed. Many were killed, and 30,000 Jewish men were arrested and incarcerated in concentration camps.
Jewish homes, hospitals, and schools were ransacked, as the attackers demolished buildings with sledgehammers. Over 1,000 synagogues were burned (95 in Vienna alone) and over 7,000 Jewish businesses were either destroyed or damaged.
'Tis the season…