All The Congratulatory Ads For Marvel In The 75th Anniversary Magazine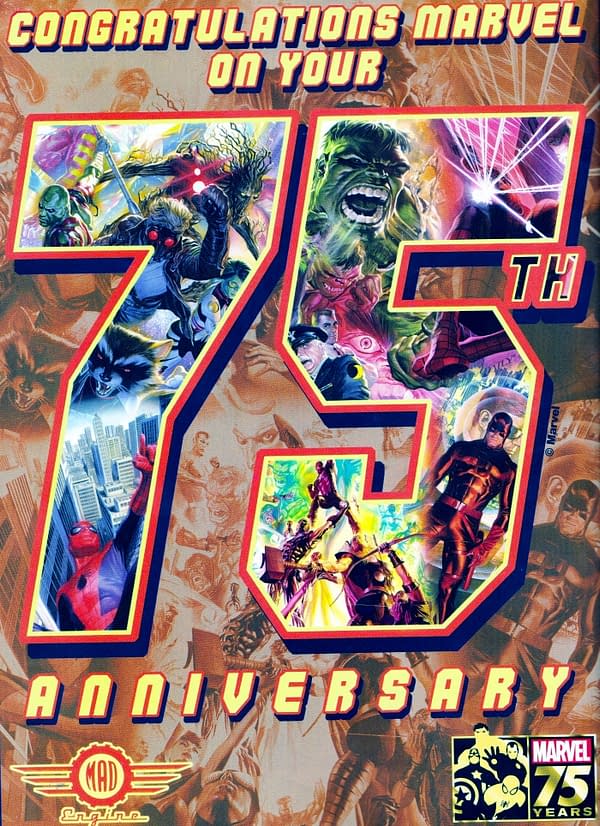 From the BBDO Diversity Council of New York City to Charles Atlas to IDW to Comixology to the Stan Lee Foundation, all sorts of entertaining deals must have been done to have these many specially created ads in the free Marvel 75th Anniversary Magazine from so many Marvel licensees celebrating 75 years of publishing Marvel comics. Have a look at them all below.
Also note a definitive lack of Fantastic Four in the imagery – it's not just on the cover Basically, if you didn't have your own FF imagery, Marvel weren't supplying you any. Maximum Comics and Lego were okay with what they had though….