Leah Moore makes mention of Big Nemo, the digital comic project from Alan Moore and Colleen Doran that sees Alan's take on Winsor McCay's Little Nemo In Slumberland – and points out that there are a number of similar projects from other creators out this year.
She has a point. Something's in the air.
As well as Big Nemo, there is Little Nemo: Return To Slumberland from Eric Shanower and Gabriel Rodriguez starting in August from IDW…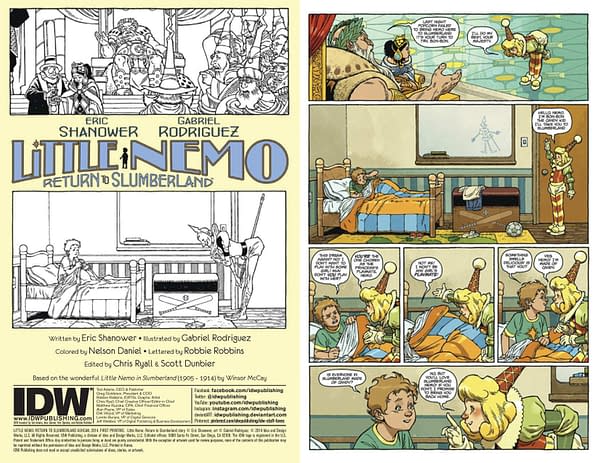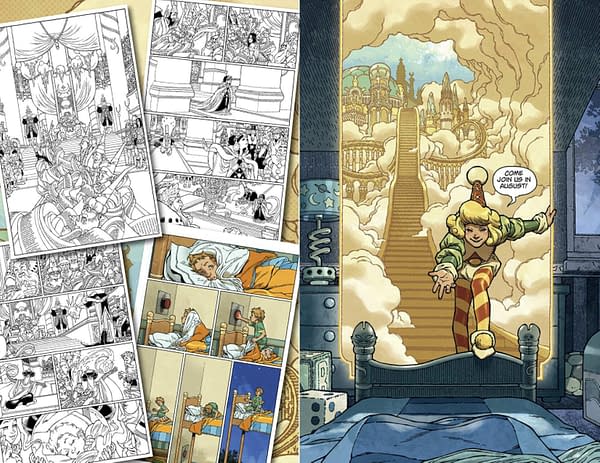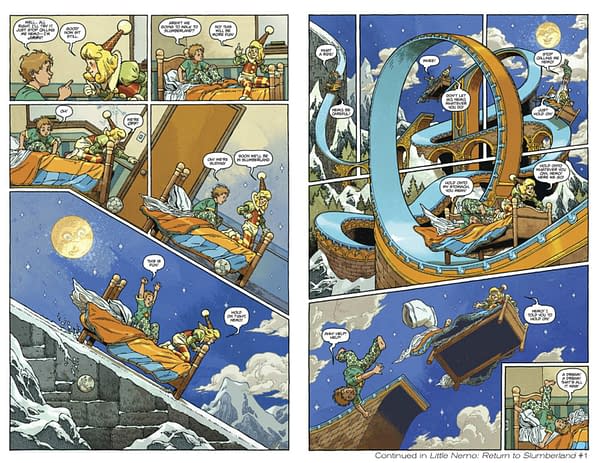 Then there is the Locust Moon Nemo project with an array of creators, currently on Kickstarter.
And on top of these, a French project by cartoonist Frank Pe.
Four Nemo In Slumberland comics in one year and counting… is there something n the water?
Enjoyed this article? Share it!