CBLDF to Certify Comic Stores to Deal With Schools and Libraries With Free Webinar
This weekend's Diamond Retailer Summit is bringing all sorts of things out in the open. Keep up with this handy dandy tag. And that includes the news that the Comic Book Legal Defense Fund is to run a free webinar at the end of the month for comic bok retailers when dealing with schools and libraries.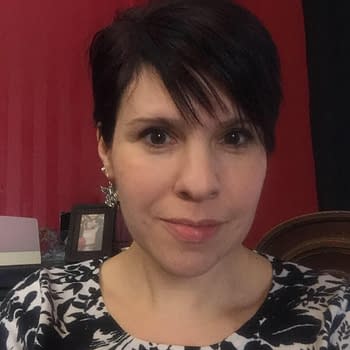 The main speaker will be Jennifer Haines, M.A., B.Ed., is ComicsPRO Vice-President, a member of the Ontario College of Teachers and owner of The Dragon, comics and games store in Guelph, Ontario. And including the following:
How to develop relationships with local schools & libraries
How to identify and promote the services your store can offer
What incentives your store can provide to boost student visits
What activities you can offer to engage students
How to use the academic language to communicate the pedagogical value of comics
Every retailer completing this training will receive a certificate of completion, and your store will be listed as CBLDF Certified to work with schools and libraries in future publications for that audience.
Those who wish to apply to take part can do so right here.