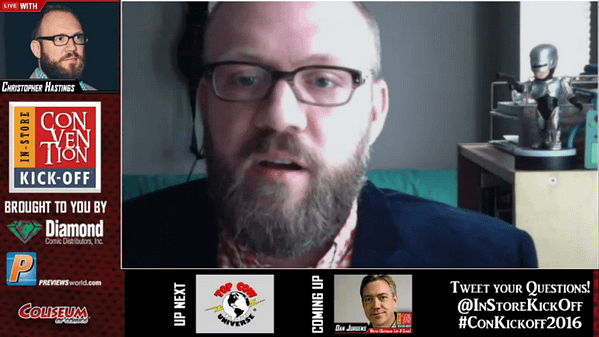 Chrstopher Hastings has been talking Gwenpool on the Instore Convention Kick-Off.
As the comic begins, Gwenpool starts off thinking she is fictional, so nothing bad can happen to her, because of the rules of fiction she believes in… but now she is in the Marvel Universe bad things can happen to her…
Batroc The Leaper will be a major character, reflecting humanity, as well as goofy French stuff and leaping around the place. And MODOK comes out out retirement after Secret Avengers. Gwenpool also fights Thor in issue 2 without any powers to speak of.
As well as the Adventure Time comic about to hit issue fifty, he's also been writing for the game Commander Kamala Lays Down The Law coming up with funny stuff for everyone to say…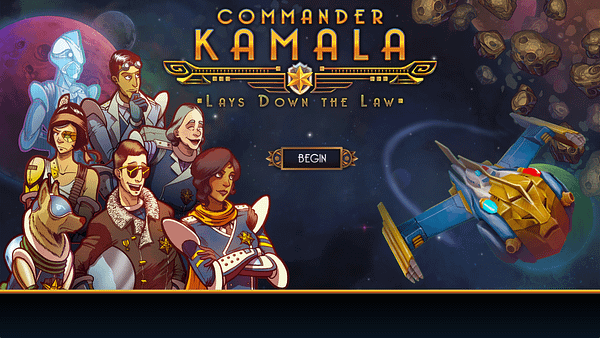 Follow the rest of our In Store Convention Kickoff coverage here.
Enjoyed this article? Share it!