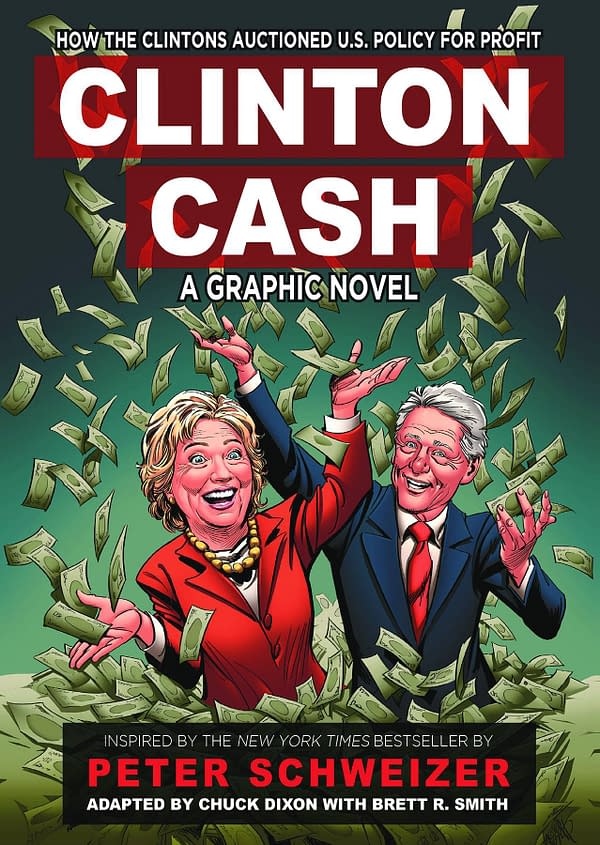 It is the third best selling graphic novel on Amazon right now, beating out Killing Joke. At one point it was the fifth best-selling book of all. The Chuck Dixon and Brett R. Smith adaptation of Peter Schweizer's Clinton Cash, a critical look at the finances, politics and lifestyle of Hillary Clinton and her husband.
However until now, it wasn't being offered to the direct market of comic stores through Diamond. Well, after the sales response, it is being rushed the system through and can be ordered by comic stores to ship in three weeks, 14th September.
Retailers, your order code is JUL168120. Here's a preview…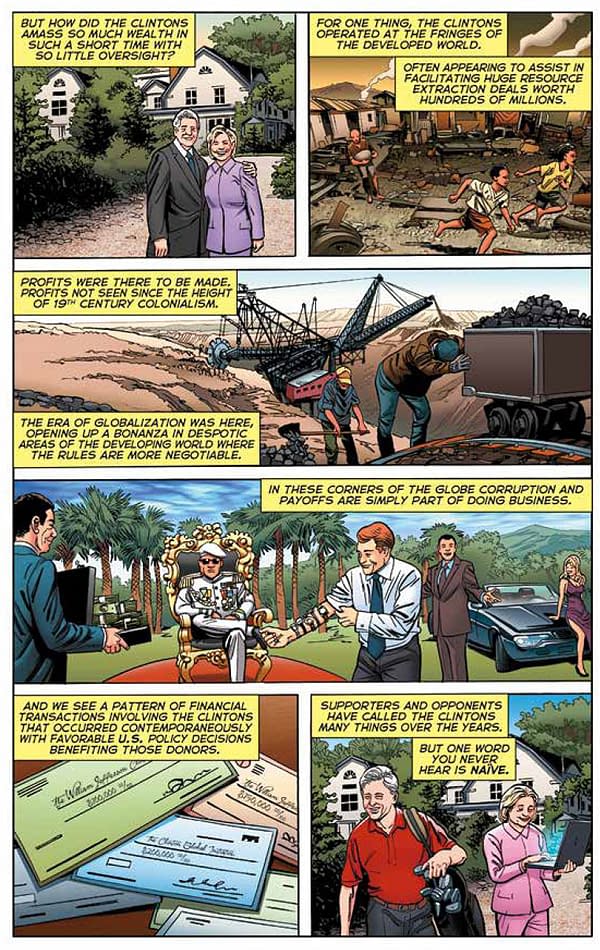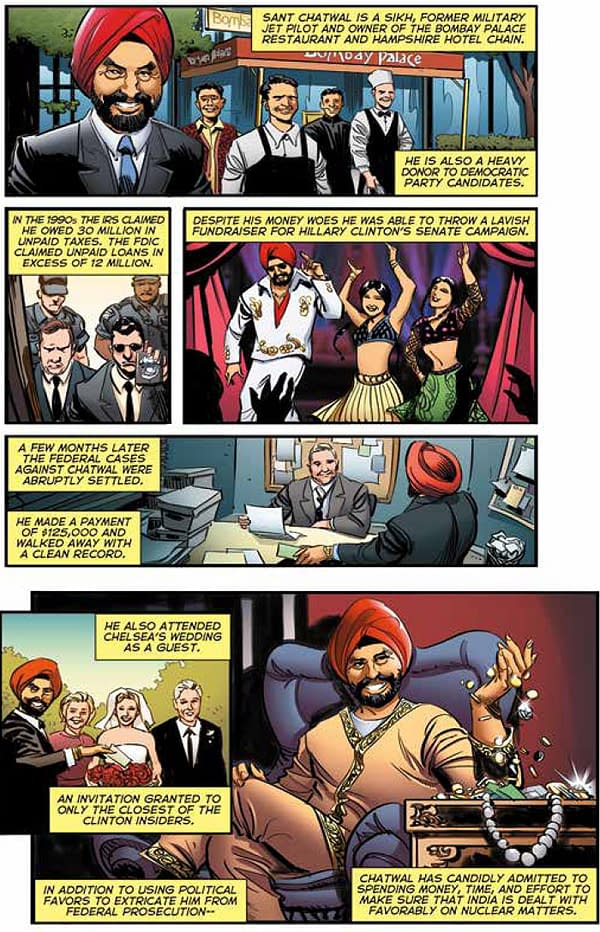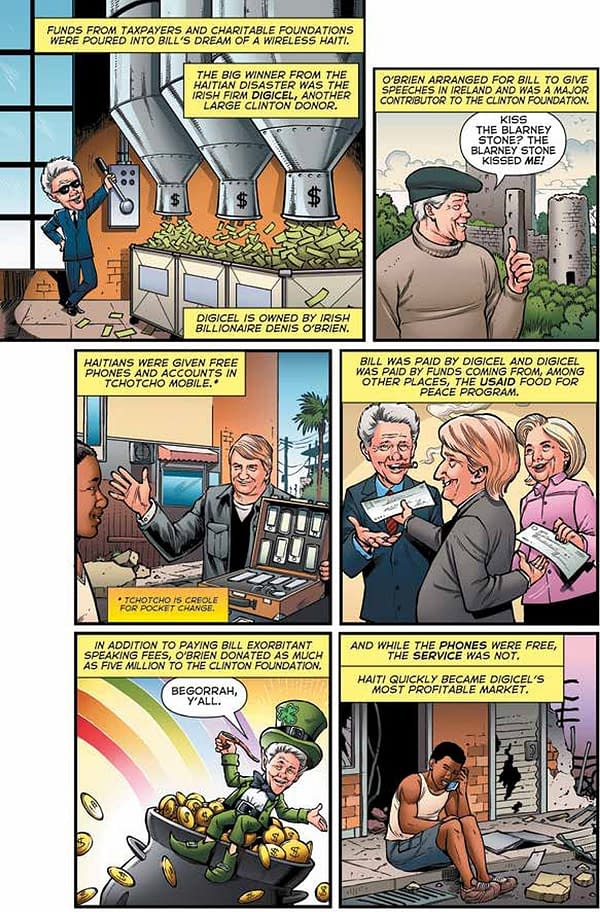 Enjoyed this article? Share it!