On August 19th, the 13th installment of the new run of the Dark Horse Presents anthology arrives, and I have to say, this is looking like a summer blockbuster edition. It features a massive list of talent and the preview pages are enough to capture your attention and make you wish you had the rest of the book in hand already.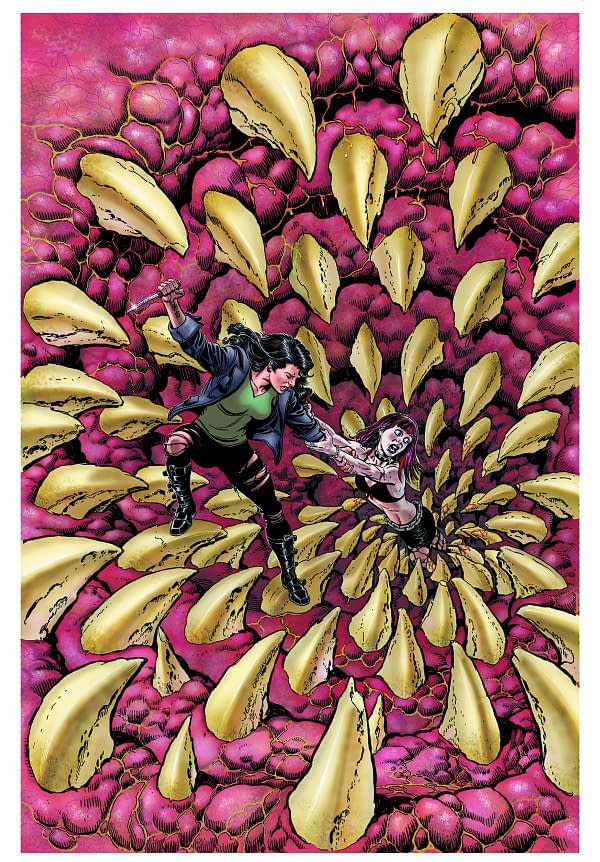 Dark Horse give us a listing of #13's features and creators thus:
Alex de Campi and Jerry Ordway's Semiautomagic returns! Occult professor Alice Creed has rules when it comes to magic, and she's broken them-and breaking mystical rules never goes well!

Plus, new chapters of Michael May and Jason Copland's Kill All Monsters, Anthony Zicari and Oscar Capristo's Grimm Arcane, Ken Pisani and Arturo Lauria's Colonus, and Rich Woodall and Craig Rousseau's Kyrra: Alien Jungle Girl!
So that's the return of Semiautomagic, which is an absolutely gorgeous comic, and among all these stellar talents, we have many I'm a particularly a fan of who have proven their chops in noir and occult tales.
Here's a complete list of the talent on #13:
Alex de Campi (W)
Ken Pisani (W), Rich Woodall (W)
Fabian Rangel Jr. (W)
Michael May (W)
Anthony Zicari (W)
Jerry Ordway (A/Cover)
Arturo Lauria (A)
Craig Rousseau (A)
Pablo Clark (A)
Jason Copland (A)
Oscar Capristo (A)
I'm used to seeing high quality from Dark Horse Presents, but #13 looks specially chock-full of goodness.
Here's our preview if you needed any more convincing!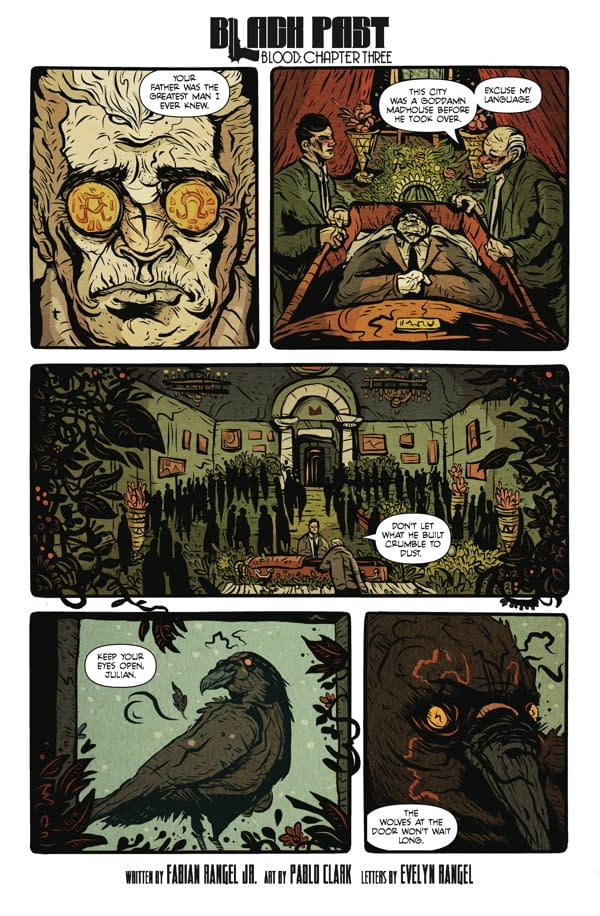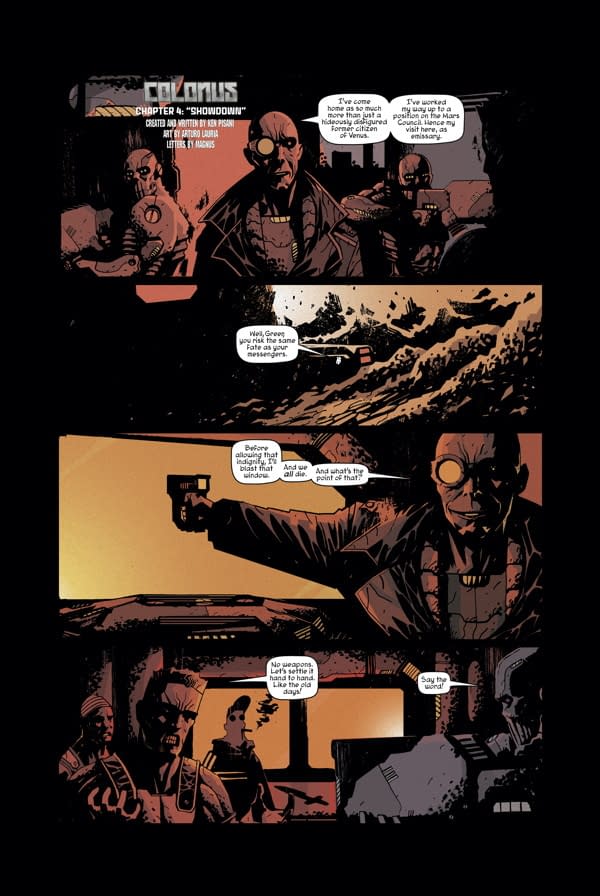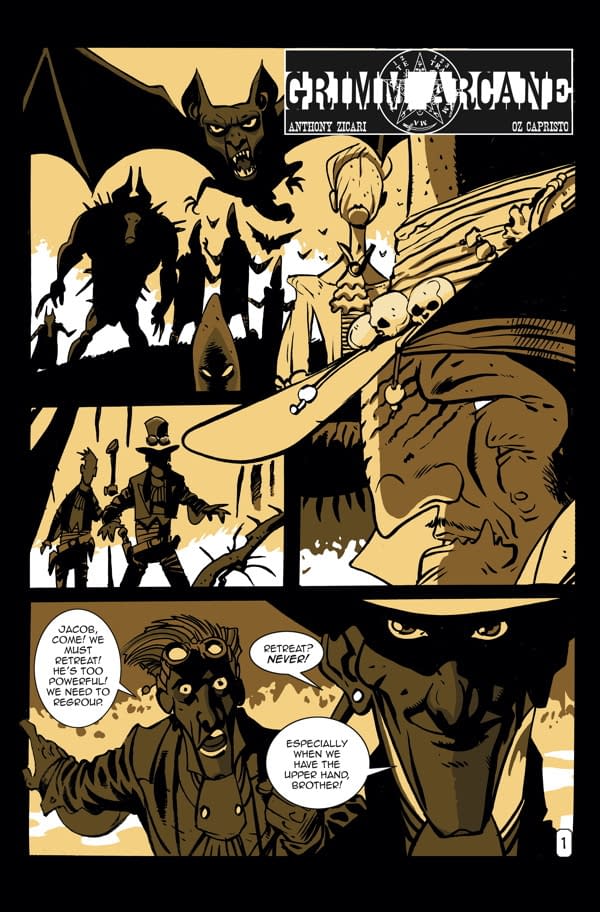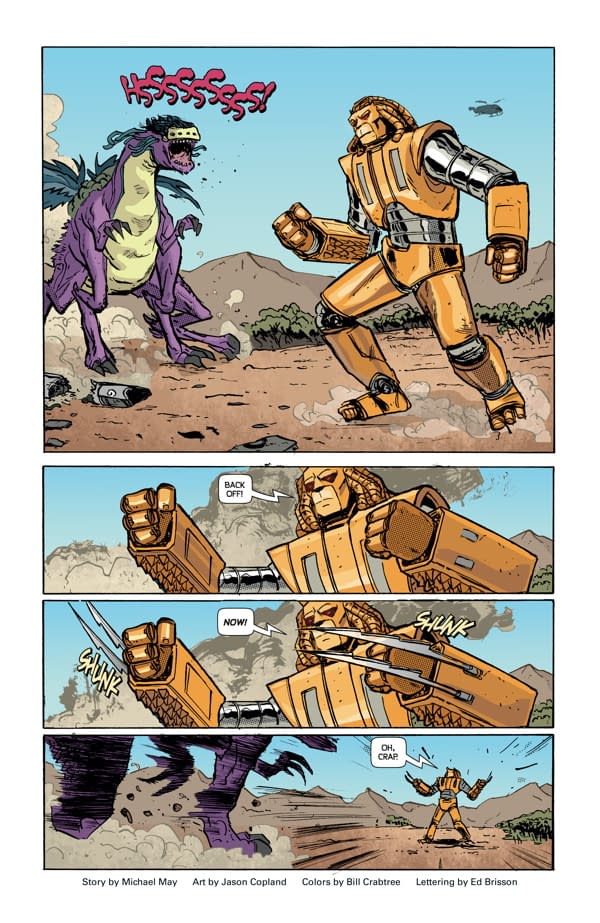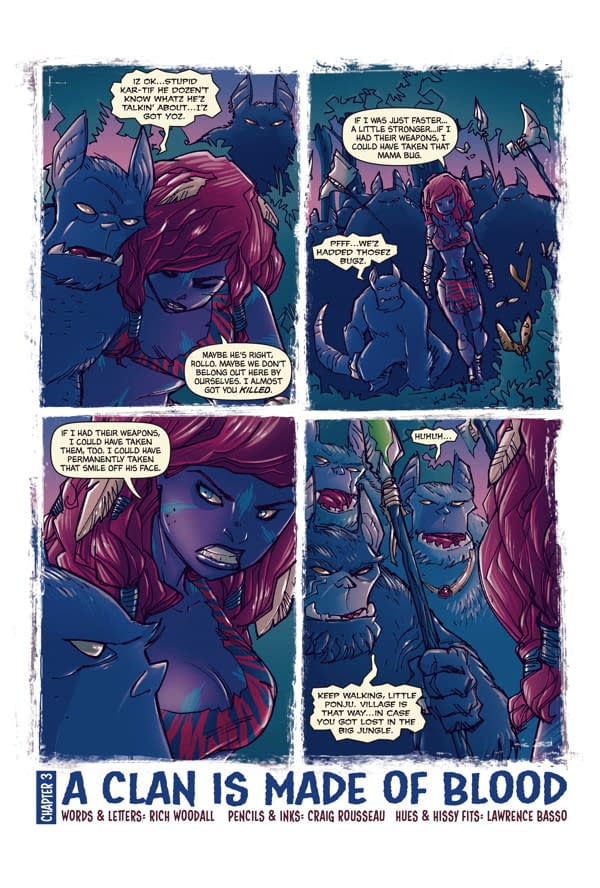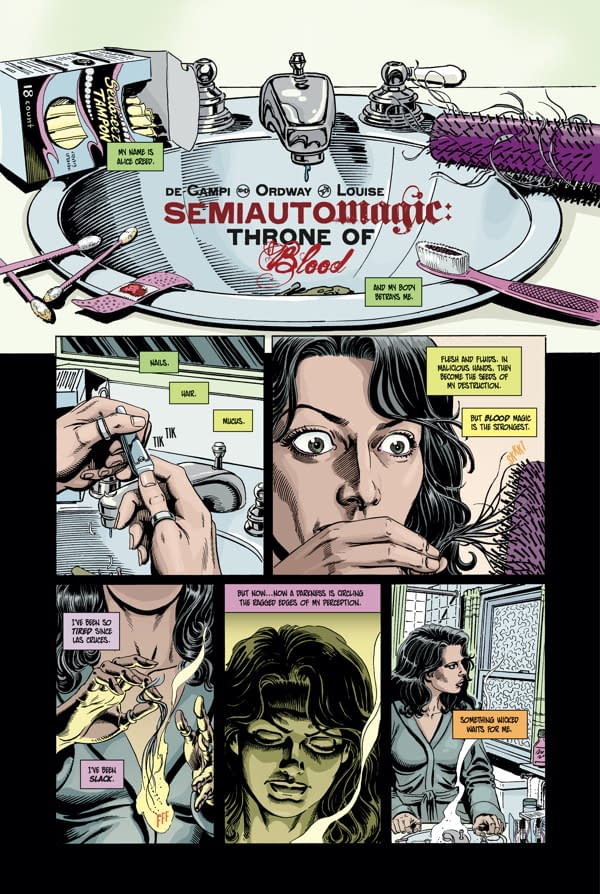 Dark Horse Presents #13 arrives on August 19th, and is currently listed in Previews World with item code: JUN150011
Enjoyed this article? Share it!