J'onn J'onnz, the Martian Manhunter, has been the all-reliable alien adventurer with a high moral code working in and around the DC Comics Universe. Or has he? From Convergence: The Adventures of Superman #2…. Some have been suspicious of him, especially due to his shapeshifting abilities, of late the DC Universe seems to have been doubling down on those suspicions. From Martian Manhunter #1…. And this kind of thinking goes back to the 1992 miniseries American Secrets by Gerard Jones and Eduardo Barreto. His status was initially dialled back in the New 52, but he was revealed to have been a member of the Justice League, Stormwatch, Justice League International, Justice League Unlimited… and Section Eight.
But DC Rebirth saw his history with the Justice League restored — but recently his future may be up in the air. In Justice League #1 by Scott Snyder and Jim Cheung we saw him surviving — a great destruction of reality imminent.
But now there is a suggestion he may be the cause of it all.
In Superman #1 by Brian Michael Bendis, Ivan Reis, and Joe Prado, we've seen what may be steps towards this, with Martian Manhunter pushing Superman to take humanity into the stars…
…even if it be by force, as a planetary dictator.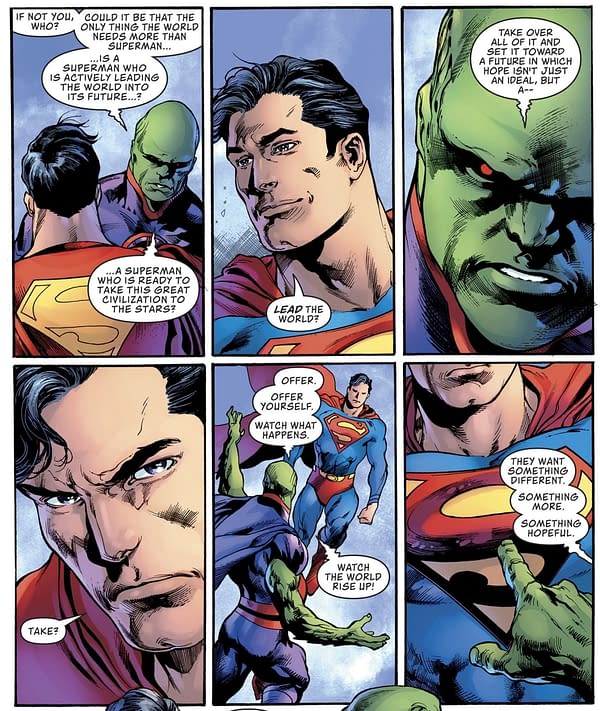 While in last week's Titans #23, the actions of Miss Martian were also veering into the fascistic.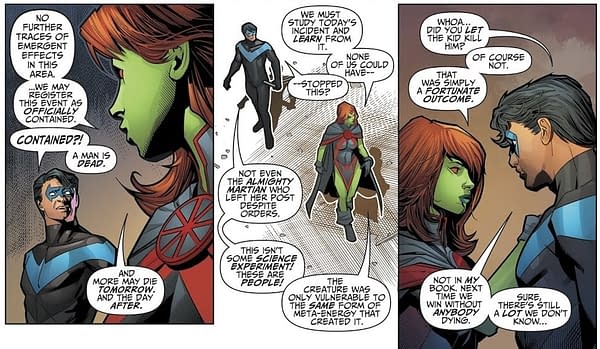 The actions of the Martian Manhunter seem to be guiding them in issues to come — and encouraging deceit.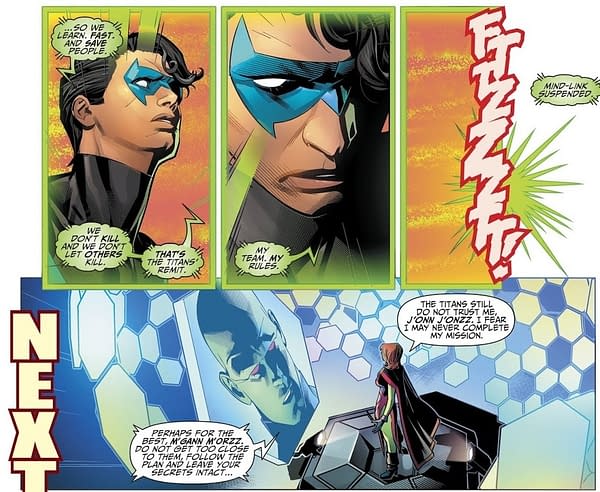 And then in today's Justice League #4 by Scott Snyder and Jorge Jimenez: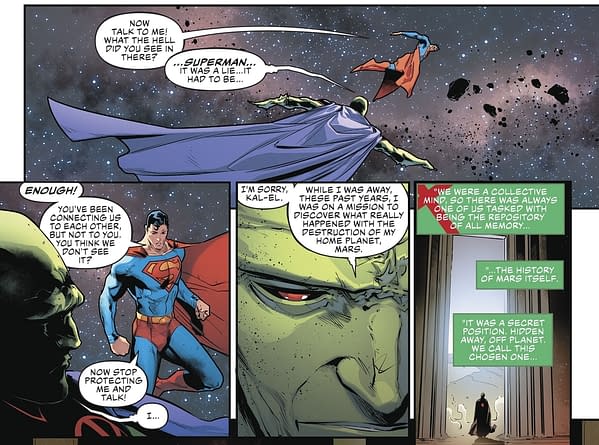 And a new explanation for how all the Martians died that dies in with the Superman storyline as well…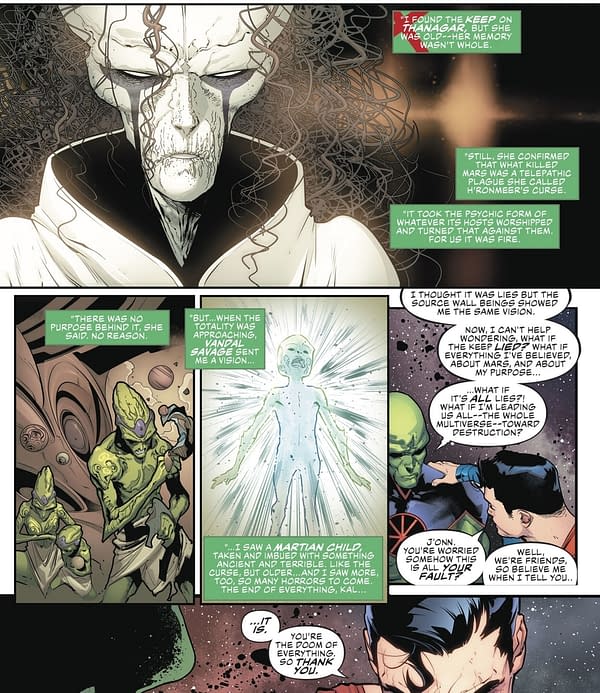 The Doom of everything… man, DC Comics have it in for the Manhunter right now, don't they?
JUSTICE LEAGUE #4
(W) Scott Snyder (A/CA) Jorge Jimenez
What is hidden in the darkest depths of the ocean and farthest reaches of space doesn't even compare to the insidious secrets buried in the pasts of Flash, Green Lantern, and Martian Manhunter! While the rest of the League battles to save their friends before all of reality unravels, the citizens of Earth make a startling decision…to join the Legion of Doom! In Shops: Jul 18, 2018
SRP: $3.99
Enjoyed this article? Share it!