Posted in: Comics | Tagged: batman vs nightwing, Comics, dc, dc comics, nightwing, trademark
---
DC Ramps Up Plans For Nightwing, By Trademark, Ahead Of Batman Vs Superman Movie
So DC Comics have registered a trademark on an image. I haven't got access to the image in question. But it is described as "NIGHTWING on a bat."
Which sound like the current DC Comics logo for the comic.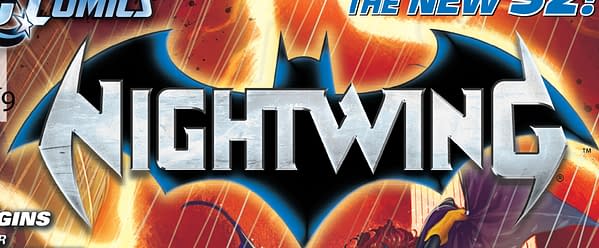 Looks like it has been registered for
Clothing for men, women and children – namely, shirts, t-shirts, sweatshirts, jogging suits, trousers, pants, shorts, tank tops, rainwear, cloth baby bibs, skirts, blouses, dresses, suspenders, sweaters, jackets, coats, raincoats, snow suits, ties, robes, hats, caps, sunvisors, belts, scarves, sleepwear, pajamas, lingerie, underwear, boots, shoes, sneakers, sandals, booties, socks, slipper socks, swimwear and masquerade and Halloween costumes and masks sold in connection therewith.
and
Toys and sporting goods, including games and playthings–namely, action figures and accessories therefor; play sets for action figures; plush toys; balloons; bathtub toys; ride-on toys; equipment sold as a unit for playing card games; toy vehicles; dolls; flying discs; hand held units for playing electronic games other than those adapted for use with an external display screen or monitor; game equipment sold as a unit for playing a board game, a card game, a manipulative game, a parlor game and an action type target game; stand alone video output game machines; jigsaw and manipulative puzzles; paper face masks; skateboards; ice skates; water squirting toys; balls–namely, playground balls, soccer balls, baseballs, basketballs; baseball gloves; swimming floats for recreational use; kickboard flotation devices for recreational use; surfboards; swim boards for recreational use; swim fins; toy bakeware and toy cookware; toy banks; toy snow globes; paper party hats; and Christmas tree ornaments.
This kind of activity usually means that they are increasing the commercial exploitation of a property and are suring up trademarks associated with it. In this case, it seems linked to the rumours about Nightwing appearing in the Batman Vs Superman movie, and indeed increased comic book prominence off the back of it.
So start saving for your Nightwing toy bakeware and cookware right now..
It has been trademarked for
---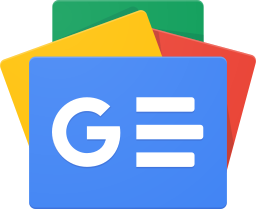 Stay up-to-date and support the site by following Bleeding Cool on Google News today!