DC Villains Stage Hostile Takeover in November, Unleash Acetate Covers on Readers
DC's Year of the Villain isn't done unleashing gimmicky variant covers on the DC Universe just yet! Following the cardstock variants for Year of the Villain and Lex Luthor's "offer," DC is planning another line-wide event in November with Hostile Takeover. This won't surprise you, but Bleeding Cool scooped the name of this event way back in April, though now we have details, thanks to DC's presentation at the Diamond Retailer Lunch at San Diego Comic-Con.
In November, the villains will take over in Hostile Takeover, which will result in 22 November titles being graced with Acetate covers. Now that's a diabolical plot if we've ever heard one! And to avoid a fiasco like the lenticular issues of years past, these covers will be solicited a month early, with the October comics.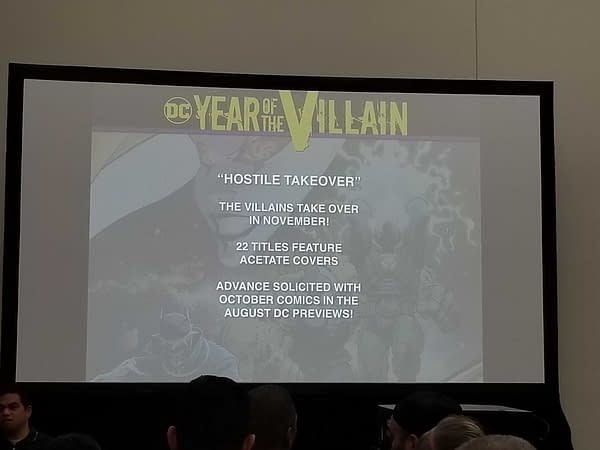 Here's a look at some of the covers: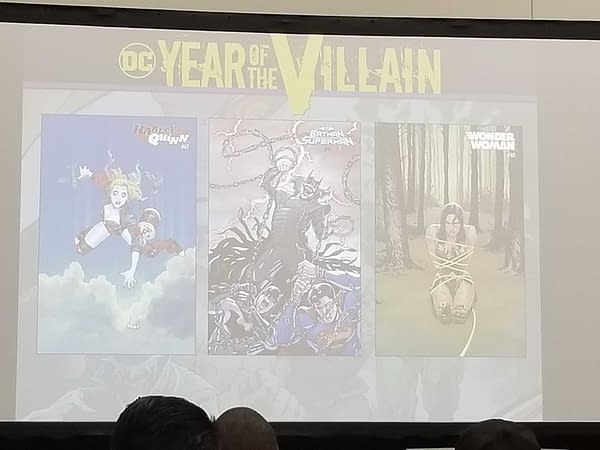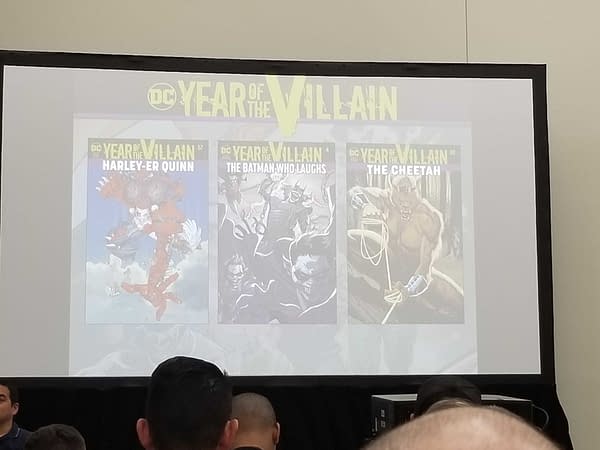 Bleeding Cool is working hard to bring you the latest news from the Diamond Retailer Lunch, so bookmark this page to be kept abreast of what publishers are planning to officially announce later at the convention as they give their presentations to their direct customers, the comic book retailers.