The Diamond Retailer Lunch Meeting is underway as San Diego Comic-Con. Where retailers from across the world gather to talk with publishers, distributors and pick up swag!
And Hilton Collins, Aaron Haaland and Jeremy Konrad have been letting us know what's going down.
Diamond Comic Distributors have been talking about the state of the market.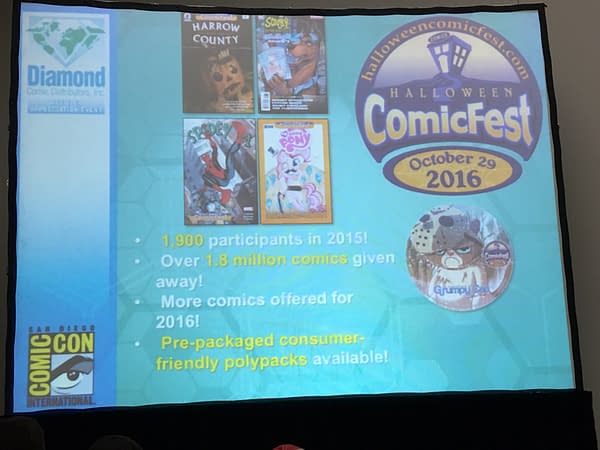 This October's Comic Fest Halloween free comic book giveaway event in 2015 saw 1900 comic stores participating with over 1.8 million comics given away. More individual titles were offered this year and more pre-packaged sales as well.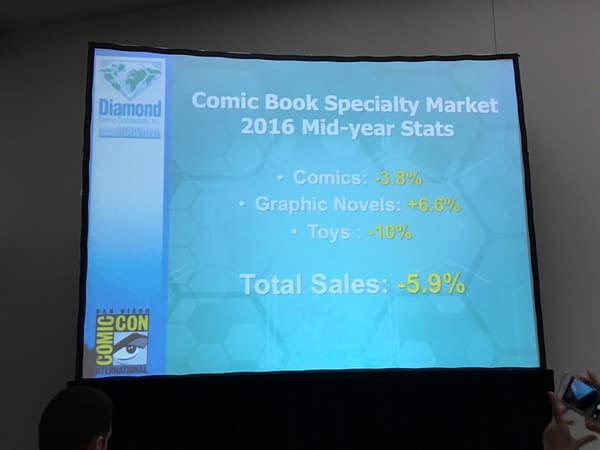 While sales have been reporting as slipping of late.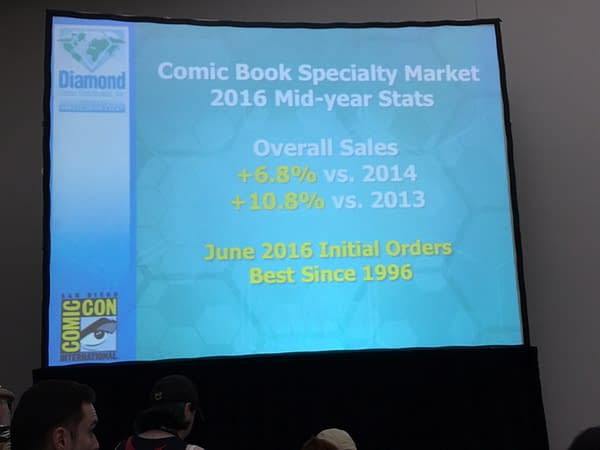 Diamond wanted to affirm that they are still up 6.8% on 2014 and 10.8% on 2013. And this July saw them ship a record number of comics ever.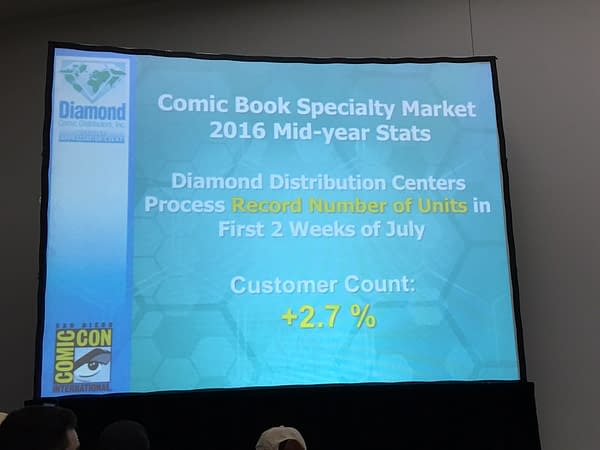 The number of shops ordering from Diamond is up 2.7%, a record increase in recent times.
And both Civil War II and DC Rebirth have driven this.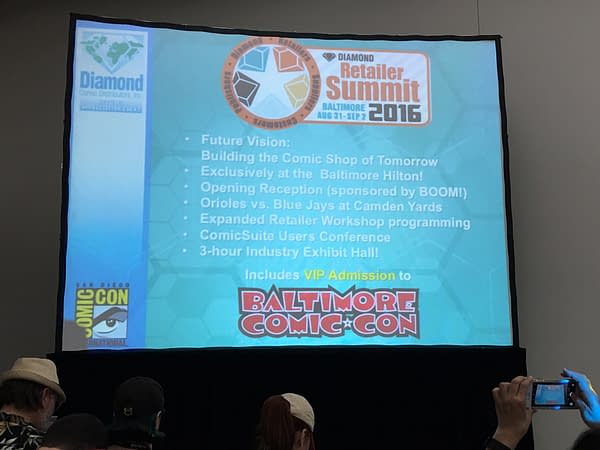 And they are also looking forward to the Baltimore Summit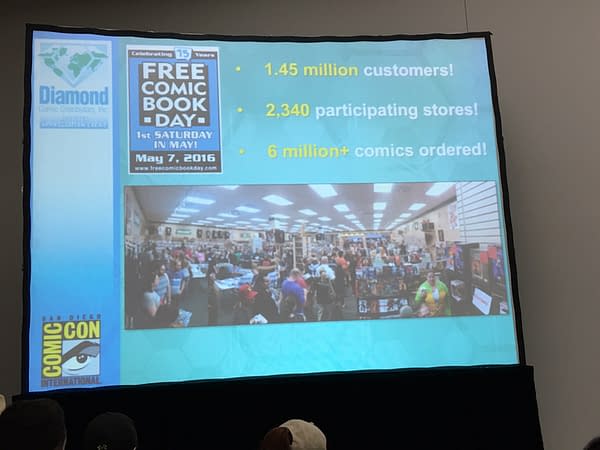 Free Comic Book Day went down well.
Damages are always the biggest bugbear I hear from retailers. The percentage has often been dismissed by Diamond by miniscule, but many retailers disagree. Chris Powell VP of Retailer Services decided to address this with action, rather than just words.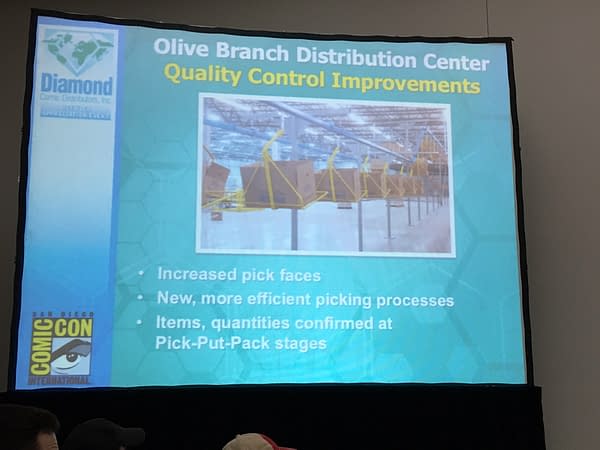 He talked about improvements at the Diamond warehouse. That in February and March they announced they were expanding facilities, with new investments in software and material handling equipment. That VP of operations, John Wurzer is spending a lot of time with teams of engineers and contractors to remodel warehouses and put in new procedures and software to change how things are done.
They stated that they have fewer confirmed cancelled advisories going out. They want to reduce those, because there's more warehouse room for products to be stores and shipped out from. The biggest change is adding new systems and equipment. Including new conveyors and more floor space.
All orders get sent to warehouse in batches as they come in. They pull all orders at once and go into system where they're broken down into individual orders and packed by humans that make the decision about how to pack them for shipment.
They check product as pulled off shelf and broken in orders. With more checks, there will be fewer damages and errors.
They are already seeing results from changes but expect to see more positive changes in the future.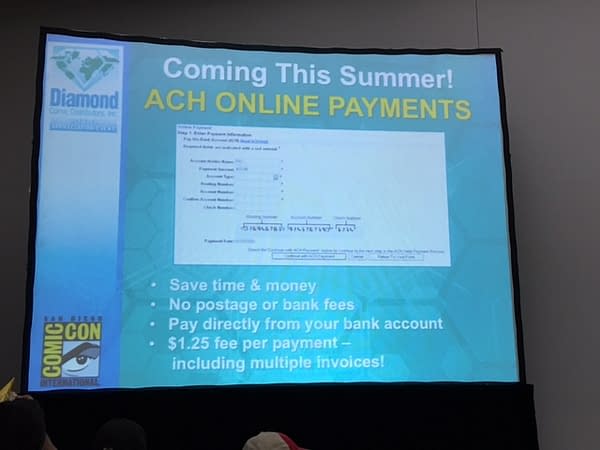 They are also bringing in direct bank payments this summer, to save time and money, paying invoices online with a $1.25 fee per payment even for multiple invoices, and no postage of bank fees.
This retailers applauded.
Enjoyed this article? Share it!