Posted in: Comics, Comics Publishers, Dynamite | Tagged: army of darkness, BundleFest, comic books, Deja Thoris, Dynamite Comics, elvira, summer reading, xena
---
Dynamite and Fanatical Team Up for Savings Galore with BundleFest
Fanatical and Dynamite have teamed up for BundleFest, bringing people more bang for their buck with their varied packages. The Dynamite Action bundles are perfect for those who want to experience all that Dynamite has to offer but don't know where to begin. With over 70 individuals and a dozen graphic novels, these bundles offer 95% in savings.
Some of the titles included in these bundles are The Army of Darkness, Deja Thoris: Soldier of Memory, Elvira Mistress of the Dark, and Red Sonja. There's a little something for every kind of reader here, though these titles are intended for older readers. Creators included in this bundle include the likes of Mike Carey, Steve Niles, Nancy A. Collins, Greg Pak, Vita Ayala, and more.
Check out the tiers below to find the perfect one for you. Each higher tier also includes the tier below it, giving you more bang for your buck.
$1 Tier
Army of Darkness Furious Road #1 – 6
Barbarella #1 – 6
Centipede #1 – 5
Savage Tales of Vampirella
Robert Jordan's Wheel of Time #1 – 6
The Bionic Man vs The Bionic Woman #1 – 5
$5.99 Tier
Army of Darkness #1992.1
Bettie Page Vol 1
Dejah Thoris: Soldier of Memory
Classic Red Sonja Remastered #1 – 4
Crackdown #1 – 4
Elvira Mistress of the Dark #1 – 4
Homies TP
Jim Butcher The Dresden Files Wild Card TP
Pathfinder Vol 1: Dark Waters Rising
Vampirella Archives Vol 1
$11.99 Tier
James Bond: Casino Royale
Battlestar Galactica: Twilight Command TP
Art of Halfbrick: Fruit Ninja, Jetpack Joyride and Beyond
Agent 47: Birth of the Hitman TP
Obey Me #0 – 5
Red Sonja Vol 4 #0 – 6
Sherlock Holmes: The Vanishing Man #1 – 4
Turok (2017) Vol 1: Blood Hunt
Barbarella / Dejah Thoris
KISS Zombies #1
Xena Vol 4 #1 and #2
Personally, these bundles are too good to pass up. This is a limited edition bundle, so don't delay! Stock up on some great summer reading now! Have you bought anything from BundleFest before? Have a bundle we must know about? Let us know in the comments below!
---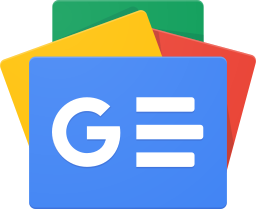 Stay up-to-date and support the site by following Bleeding Cool on Google News today!