We've seen Dave Sim reuse the work of Gustave Dore, illustrating the Divine Comedy, for the recent Cerebus In Hell one-shots, as he has been unable to draw for the past year.
Well, Frank Cho still appears to have all the use of his limbs and so is recreating the style of Dore for a much-gestated project he's been working on with Tom Sniegoski,  World of Payne: The Ghost Dog Case.
Click here to find what they are looking at…
He's also still working on Fight Girls, a preview of which can be seen at the New York Comic Con AWA booth and the Upshot Comics Anthology. But not all pages were finished in time for that volume: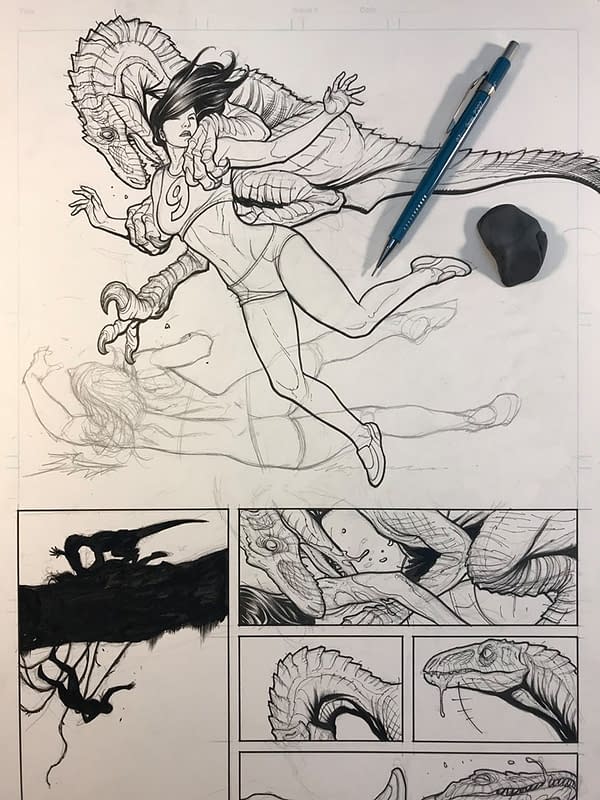 And if you want to catch up with him at New York Comic Con, he'll be at booth K-22 in the Artist Alley at the Comic Sketch Art/Essential Sequential booths. Where he is trying to earn enough money to pay for a new fridge (which just packed up), microwave and toaster. Get yourself an electric kettle while you're at it, Frank…
Enjoyed this article? Share it!