Every so often (but seemingly less so since we started this column), comic book publishers accidentally send out unlettered previews, showing us what the characters are doing but not what they're saying. What a boner! In Improbable Previews, we correct this mistake by putting the words back in, using our best guess at what they are based on decades of time wasted reading comic books. We can't guarantee 100% accuracy, of course.
In this issue of Improbable Previews, we have a preview of Conan 2099 #1 from Marvel.com, by The Gerry Duggan of Comics Gerry Duggan and Roge Antonio. Unfortunately, someone forgot to letter it, but we took care of that for them…
Conan cleaves his way through Marvel's future on November 27th.
CONAN 2099 #1
SEP190825
(W) Gerry Duggan (A) Roge Antonia (CA) Geoff Shaw
EONS FROM HOME, THE BARBARIAN BATTLES THE CIVILIZATION OF 2099!
In the far flung future of 2099, will barbarism finally triumph over an endangered civilization? When CONAN THE BARBARIAN entered the Marvel Universe with the SAVAGE AVENGERS, he stayed to conquer and claim his kingship in modern times. Now cursed by a mystic to live beyond his years, when Conan's new kingdom is threatened, he swings his blade once more! But as the calamity in 2099 bears down on his secluded realm, will the future shock unseat the barbarian king? An unforgettable chapter unlike anything you've ever seen in the saga of Conan!
Parental Advisory
In Shops: Nov 27, 2019
Final Orders Due: Nov 04, 2019
SRP: $4.99
Read more: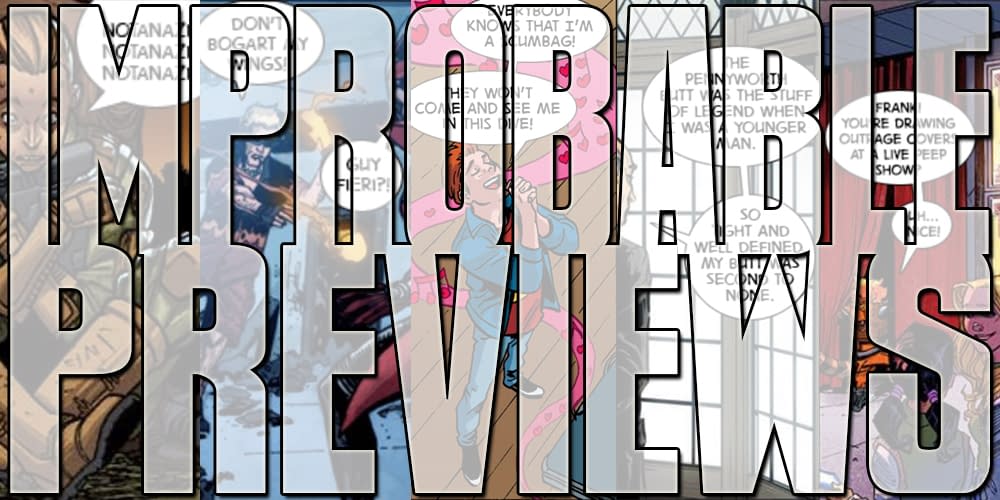 Enjoyed this article? Share it!