A Ghostbusters Tease From Tom Waltz, Erik Burnham, And Dan Schoening For February
A Twitter tease from IDW writer/editor Tom Waltz may have given us a clue to what's next for the company's licensed Ghostbusters franchise following the current Ghostbusters: Answer The Call mini.
It looks like Erik Burnham and Dan Schoening will be back with another series in February, just in time for… a Halloween themed villain? Well, it's Ghostbusters. Halloween-themed villains can work any time of the year. As can Samhein-themed ones.
Are we looking at a crossover between Marvel and IDW, goblin style? Or is that Jack O'Lantern? Pumpkinhead?!
Well, more likely it has something to do with this guy…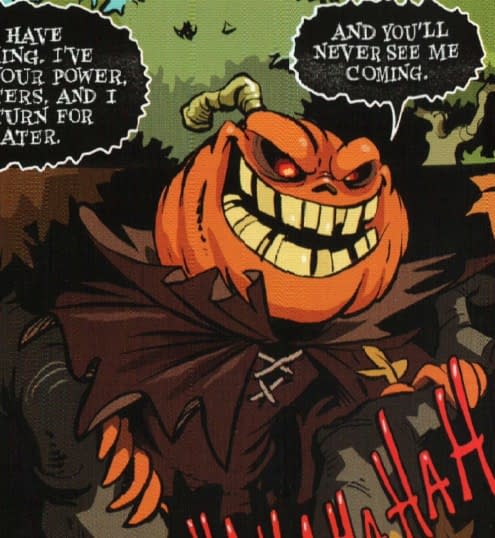 In any case, you're welcome to draw your own conclusions in the comments.