Head of Anima Matsuri Threatens Lolita Cosplay Reporter with Legal Action Over Criticism/Cyberbullying, Depending on Your Take
Tyler Willis is a Lolita fashion cosplayer and the creator of video channel Last Week Lolita News, covering the Lolita cosplay scene, who posts online as Scarfing Scarves.
"Lolita" is a fashion subculture originating in Japan during the 1990s that is based on British society clothing from the Victorian and Edwardian eras, with a Rococo influence. Elements can include generous skirts supported by petticoats, well-constructed clothing, and a modest yet feminine style. Often the fabrics used are cotton, silk, organza, and tulle. Parasols are popular, too. When the fashion first began, single coloured pieces with lace trim and details were popular, but dresses with thematic prints from biscuits and sweets to Gothic castles or silverware are gaining popularity.
This weekend, Willis posted that she had received a legal letter from lawyers representing John Leigh — the owner of popular anime convention Anime Matsuri and the store A Shop In Wonderland — threatening legal action.
Why? Well, it has to do with repeating claims from the past. As the Houston Press's Jef Rouner reported in 2016, John Leigh was accused of sexual harassment in his position as organiser of Anima Matsuri with allegations from a number of designers, models, and performers, both in word, in written message, and in action.
At the time he issued an apology, stated that he had taken an online sexual harassment course, and resigned his post as "Kawaii Ambassador".
But as the result of a prominent Lolita model known as Cathy Cat promoting the A Shop In Wonderland brand getting a lot of criticism, Tyler Willis recently posted a recap of previous stories to give context and explanation, in her usual snarkastic style, as well as presenting John Leigh with the words, "I bet you would love to have him ask about the state of your vagina," as one of her intro lines.
According to her Facebook page, she is lawyering up herself. And as outrage against the legal letter continues, it looks like Leigh may have a lot more letters to send out as a Boycott Anime Matsuri gathers as many such stories together as possible.
When contacted, Leigh told us:
Three years ago I made some insensitive jokes that were taken out of context.

I had no ill intentions but I hurt some ladies and we ended up in a Houston Press article. I sincerely apologized and took steps to prevent any future recurrences and since the incidents, three years ago, it never happened again.

I want to re-emphasize that I am genuinely sorry for the comments I have said in the past to those whom have been affected.

Since the incidents, we have been attacked through slander videos by a Youtuber called Tyler. Until now, we did not comment or engage.

Recently, she decided to also attack, and do a call-to-action for others to attack as well, our Guests. In most cases the Guests would forward the cyber-bullying messages and emails to us; however in the case of one particular Guest, Cathy Cat, a Youtuber who resides in Japan, the attacks had a profound effect on her. Tyler's video caused people to contact Cathy Cat's employer with similar defamation messages, among other malicious acts, and Cathy Cat became physically ill as a result. This is unacceptable and tantamount to cyber-bullying.

During my last business trip to Tokyo, I met with her to discuss future engagements at Anime Matsuri and to make sure she was ok. When I met her, she was pale. She told me she had not eaten for 3 days and hardly slept.

Cathy's employer, a company called Ask Japanese, attempted to take down the videos in a way to protect her but that worked only temporarily.

After consulting with legal, our attorney sent out a Cease-and-Desist letter to Tyler and reported one of the videos, which Youtube has since taken down. We want a peaceful resolution; however we will do everything in our power to protect our Guests from these kinds of attacks. You can watch Cathy Cat discussing what she went through and how she copped with the cyber-bullying here.
I'm sure all guests would like such protection from attacks — wherever or whoever it may come from.
---
---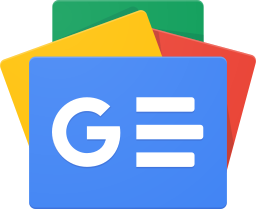 Stay up-to-date and support the site by following Bleeding Cool on Google News today!