Tired of feeling like a dummy, dummy? Now, you can edumucate yourself with the finest literary comics money can buy, and for only a little bit of money, too! Humble Bundle's latest comics bundle features 2017 Eisner nominees, which means that you can find all you need to show your friends how much better your taste is than theirs when you make casual but informed comments about one or more of 17 Eisner-nominated books that can be found in the $15 dollar package.
"I've read the Eisner-nominated limited series Kim & Kim," you'll nonchalantly blurt out to your very impressed friends, who won't suspect a thing.
Like all Humble Bundles, there are multiple tiers of content. The $1 bundle: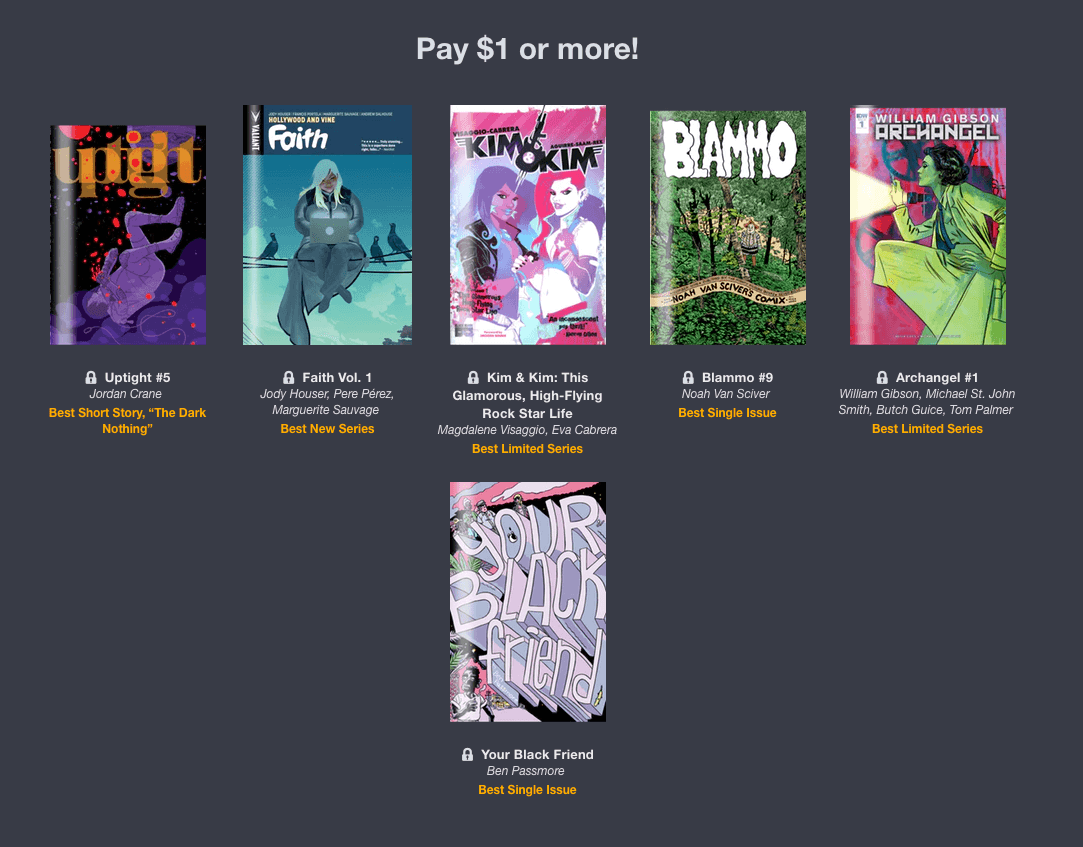 The $8 bundle: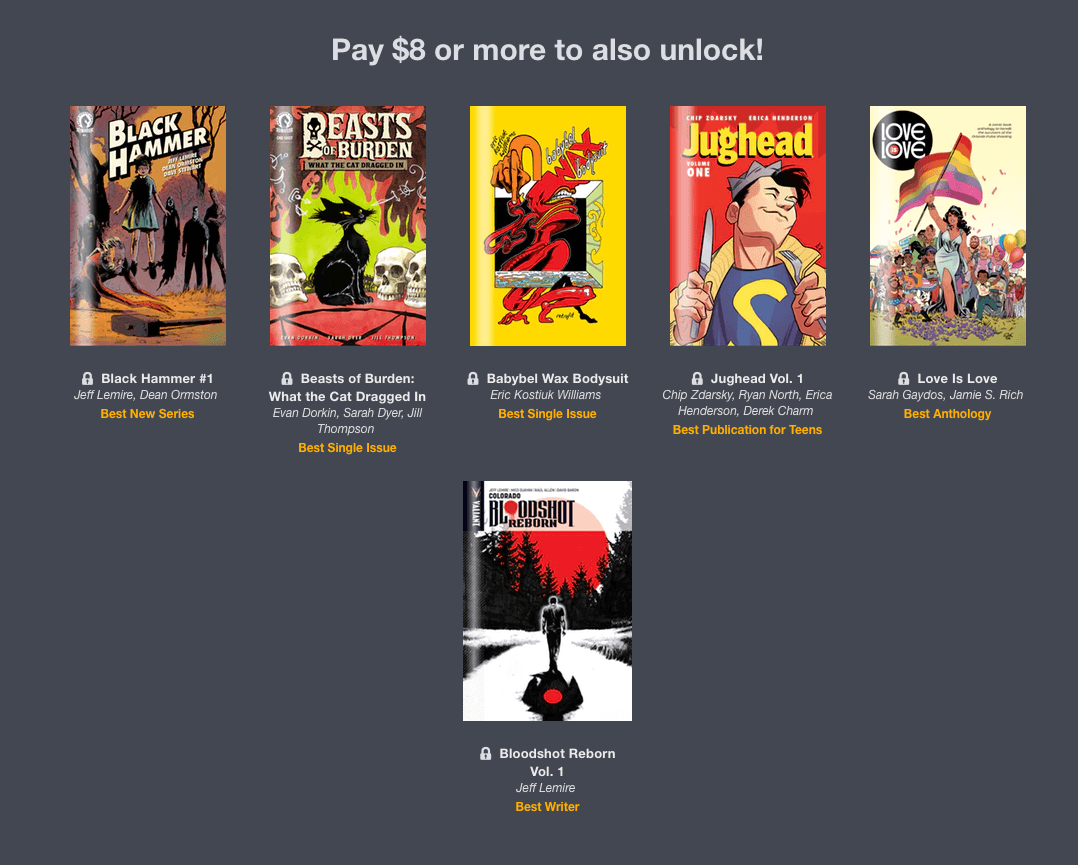 And the prestigious $15 bundle: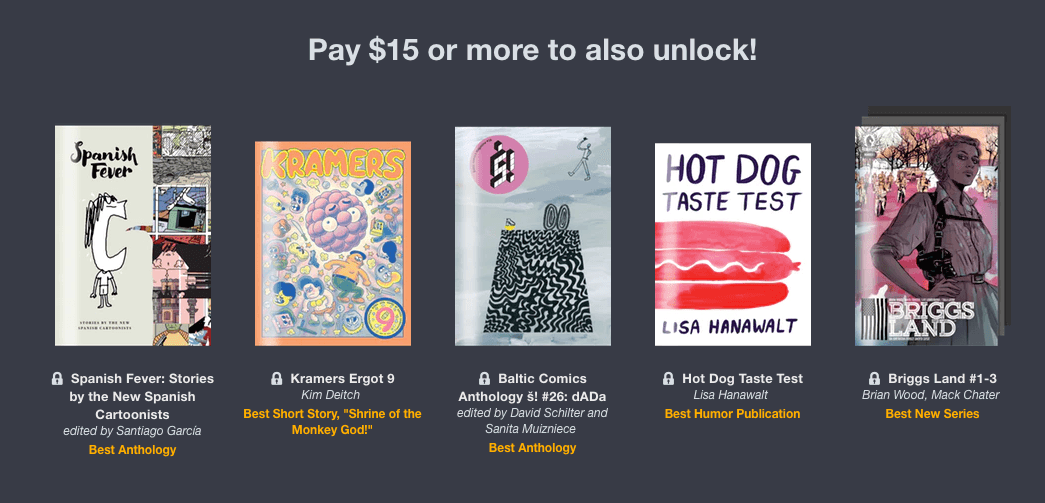 Head over to Humble Bundle and pay what you want for the 2017 Eisner Nominees Showcase.
Enjoyed this article? Share it!