John Barrowman's Webcomic, Acursian, To Be Printed In December
Acursian (an Old English word defined as one consigned to destruction, misery, or evil by a curse) stars John Barrowman as Charlie Stewart who, on the eve of an important birthday, falls victim to an ancient Celtic curse. Stewart seemed to have it all: the big house, the fast car, the beautiful family, and a high-power career at a leading criminal law firm, but overnight finds everything spiraling out of control as his perfect life becomes a disaster zone of chaos and calamity. Every decision he makes, every relationship he has, every choice he's given is doomed to fail spectacularly, no matter what he does.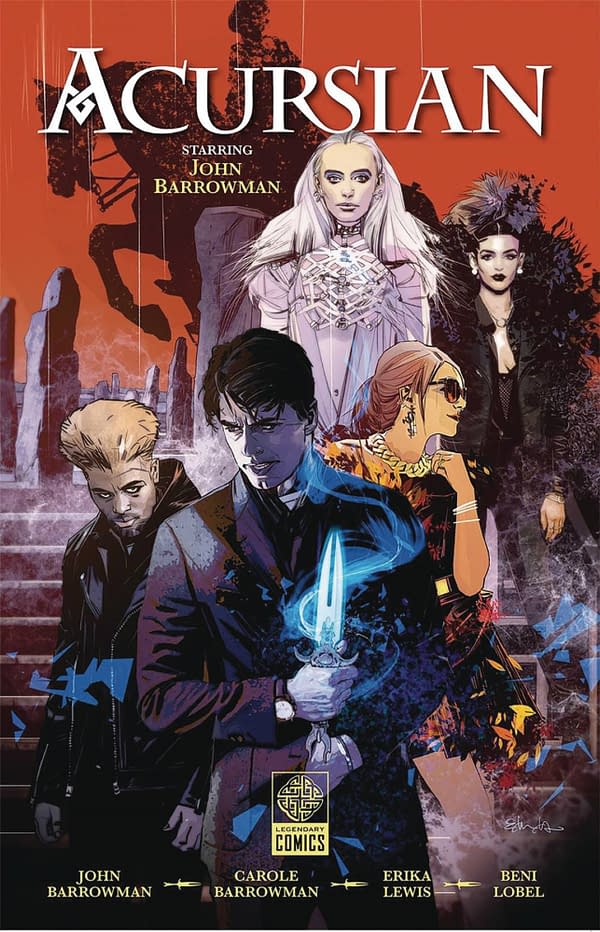 Embarking on a quest for the truth behind the supernatural forces re-writing his destiny, Charlie discovers that his ancestor Bonnie Prince Charlie made a deal with the ruthless Celtic God of War, Bregon. In return for the Bonnie Prince's victory at the battle of Culloden, Bregon demanded the prince steal three magical talismans from Bregon's own sisters. These sisters cursed the entire Stewart bloodline and now Charlie must settle a centuries-long family squabble among gods in order to get his own family back. Real life and ancient legend collide in unexpected ways as Charlie battles across this world and opens up realms of time and mystery that no mortal was ever meant to see.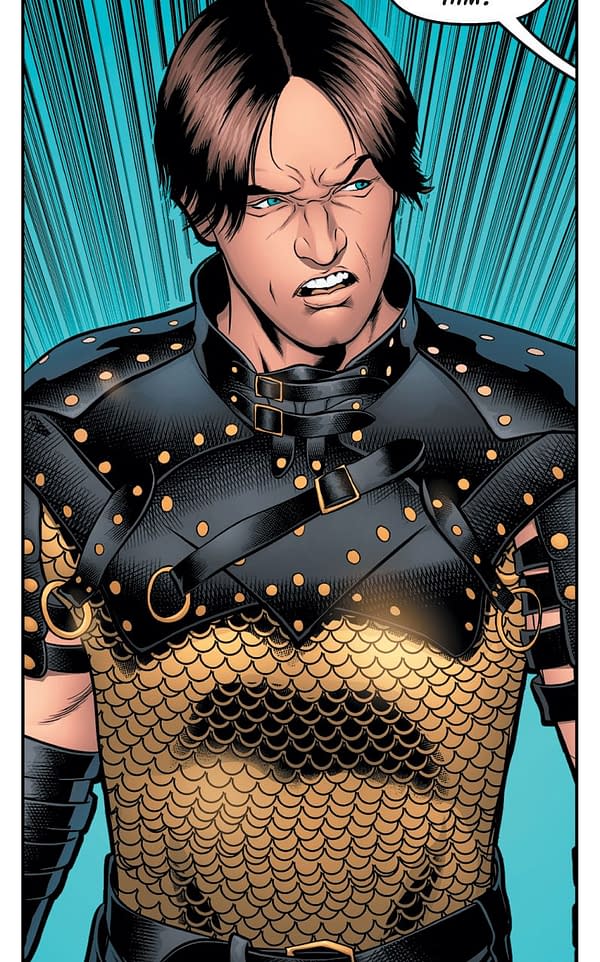 ACURSIAN GN
LEGENDARY COMICS
SEP208684
(W) Erika Lewis, Carol Barrowman, John Barrowman (A) Beni Lobel
Starring John Barrowman, Acursian is a time-traveling magical journey set between 1745 and present day that follows Charlie Stewart, a dislikeable lawyer whose bloodline is cursed by the Gods after Charlie's ancestor, Prince Charles Edward Stewart, makes a deal with Bregon, the god of war. The exchange quickly backfires with Bregon stealing three talismans from his sisters, the goddesses of fate and time, and a battle soon ensues. Until the talismans are returned, the three sisters can no longer control fate and time, and Charles Edward Stewart and his descendants are cursed to lose everything on their 40th birthdays.In Shops: Dec 02, 2020
Final Orders Due: Nov 02, 2020
SRP: $17.99