Johnny Storm Reveals Santa's Secret Identity in Annihilation Scourge: Fantastic Four #1 [Preview]
Annihilation Scourge: Fantastic Four #1 is in stores from Marvel Comics this week, representing the true scourge inflicting the comics industry: nonstop crossover events. By Christos Gage and Diego Olortegui, the issue is previewed below: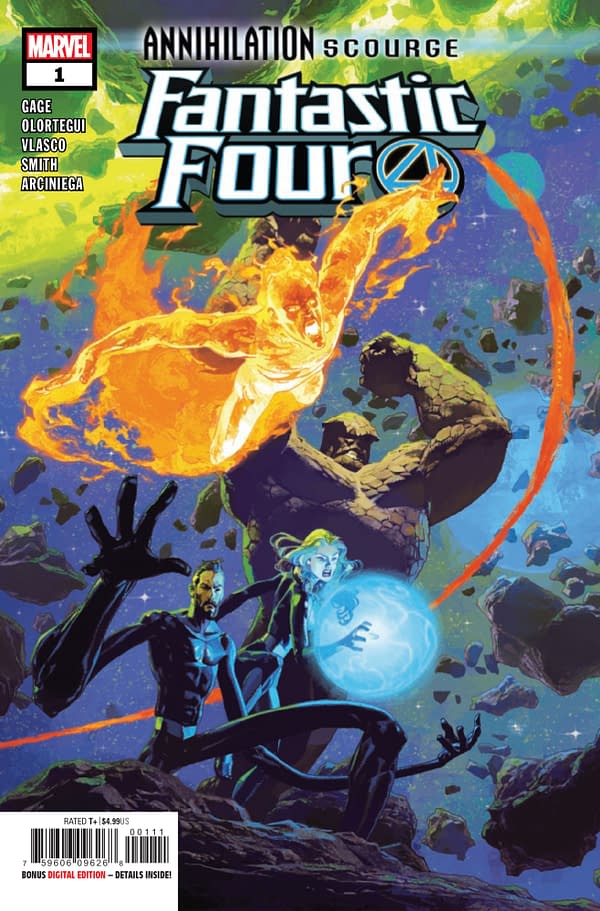 The gist of it is that Marvel needed to fill the time between big super-mega-crossover events with some little crossover events, and so the idea to rehash Annihilation again was born. This time, the Cancerverse has invaded the Negative Zone. And this one-shot focuses on Johnny Storm…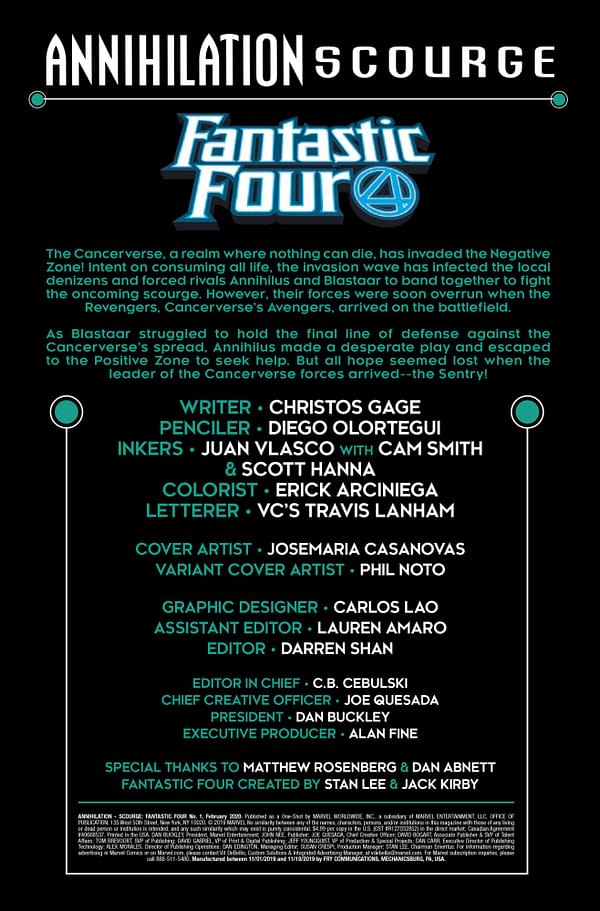 …who spent a bit of time vacationing in the Negative Zone himself, time he does not fondly remember.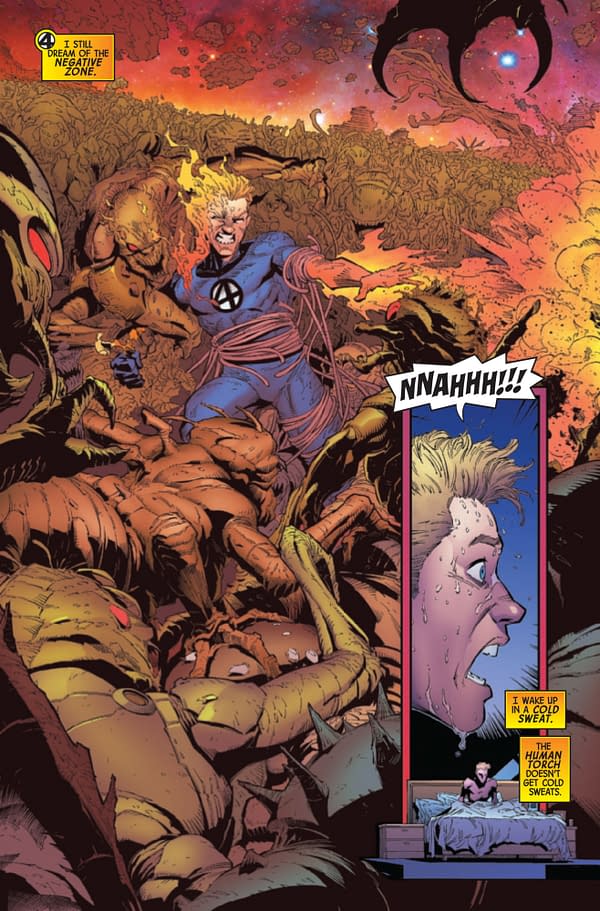 Though, we suppose he did have his reasons.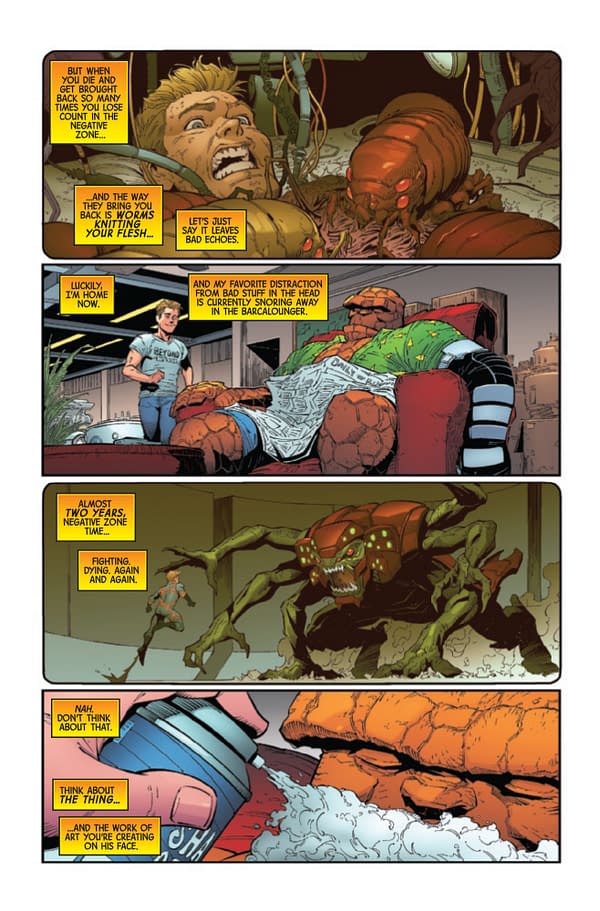 But did his time in the Negative Zone change Johnny? We have to think it did, especially as he's seen here making a mockery of the Christmas spirit.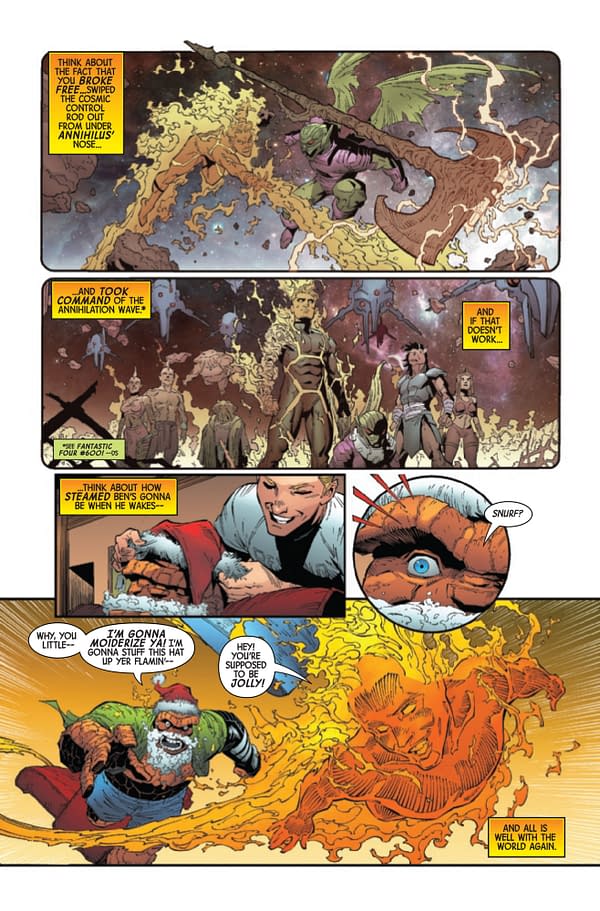 So when it turns out that stupid ass Reed Richards wants to open the portal to the Negative Zone again, Johnny is understandably reluctant.
But ironically, it's Johnny that the people of the Negative Zone want to save them.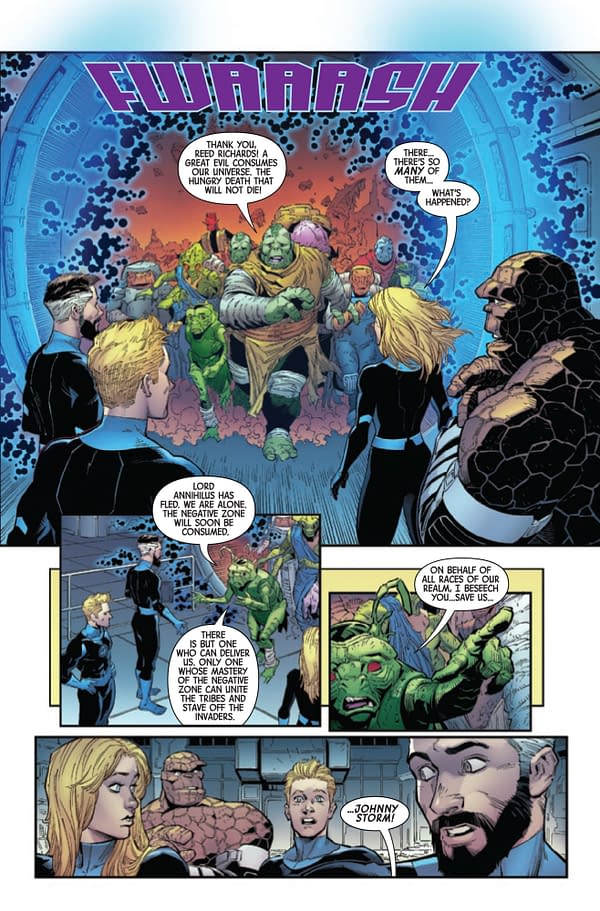 Annihilation Scourge: Fantastic Four #1 hits stores on Wednesday.
ANNIHILATION SCOURGE FANTASTIC FOUR #1
OCT190875
(W) Christos N. Gage (A) Diego Olortegui (CA) Josemaria Casanovas
Alerted to a potential tear in the dimension, the Fantastic Four go to investigate – but what they discover is so much worse than they prepared for! Will the Fantastic Four be able to hold back the Scourge or will the Negative Zone finally succeed in tearing this family apart? Overrun, the Fantastic Four are about to learn: No one ever truly comes home from war.
Rated T+
In Shops: Dec 04, 2019
SRP: $4.99