Some members of the press have been examining the past social media posts of lawyer Mark S. Zaid, one of the attorneys representing the intelligence community whistleblower that kicked off the current impeachment enquiry against the President of the United States, and better known to comic book people as the lawyer of comic book creator and Captain America writer Mark Waid. The similarity in names has caused much incredulity.
And said members of the press have come to the shocking conclusion that Mark Zaid may actually be in favour of moves to impeachment, quoting tweets from January 2017 stating that a "coup has started" and that "impeachment will follow ultimately."
But to comic book fans, those tweets have added meaning.
#coup has started. As one falls, two more will take their place. #rebellion #impeachment

— Mark S. Zaid (@MarkSZaidEsq) January 31, 2017
That's a reference to Hydra from Captain America, surely?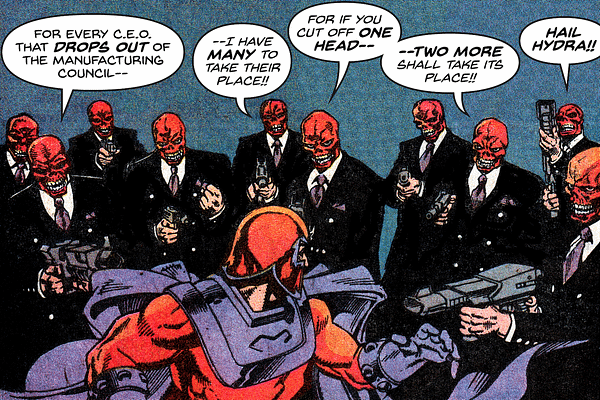 Enjoyed this article? Share it!