It's unclear if anything else is planned, but it looks like Marvel may have announced the "something cool" they were planning for their Marvel Unlimited digital binge-reading service. In a press release on Marvel.com, the publisher announced a trivia contest taking place on the Marvel Unlimited Twitter tomorrow. Trivia questions will be posted each hour (examples: How many dicks does Wolverine have? Answer: two. Is the DNC trying to rig the nomination process against Bernie Sanders again? Answer: yes.) and if you answer correctly you're entered into a drawing to win. There will also be an additional giveaway on the Marvel Unlimited Facebook account, so tell your Dad.
So, uh… a bit of a letdown? Hopefully they announce some actual improvements to the service soon, such as gift subscriptions, customizable reading lists, or quicker access to new comics, as opposed to giving a dozen people free memberships to an already very affordable service.
Anyway, check out the press release below.
TOMORROW ONLY, digital comics mega-library Marvel Unlimited is offering up the Marvel Universe in your pocket… for FREE.

It's simple. Head to Marvel Unlimited's Twitter every hour on the hour STARTING FEBRUARY, 5 AT 6 AM EST, to answer one of our many Marvel trivia questions… and be eligible to win FIVE FREE YEARS OF MARVEL UNLIMITED.* And, this offer extends to current subscribers! Plus, stay posted to Marvel Unlimited's Facebook for another chance to win big!

Trivia questions will END THURSDAY, FEBRUARY 6, AT 5 AM EST. Meaning you have all of tomorrow to enter the pot for a five-year prize that's worth over $300.00 USD. All winners are chosen at random—take a chance!

An added bonus? Marvel Insiders who visit Marvel Unlimited's Twitter and Facebook channels will instantly receive 500 points for each… meaning you could get 1,000 points total! Not a Marvel Insider? Sign up today and earn exclusive prizes just by being a Marvel fan! See what rewards are available here. **

A Webby-award winning mobile and web service, Marvel Unlimited is a guided experience that helps you uncover new pathways as you read through the Marvel Universe. And, once a comic joins the library, it stays there. New titles are added weekly as early as six months after they're in stores, plus our back catalog of classics grows weekly too, sampling 80 years of Marvel history.

Looking to re-visit a run you read in print? Want to THWIP! through Spider-Man's first comic series? Or, maybe you want to switch to digital collecting to save cash and space? Marvel Unlimited is your one-stop destination. Whether you want to read events, favorite characters, acclaimed story arcs, or are new to comics and looking for a place to start, your reading journey is curated by Marvel experts.

And, once this giveaway's complete, you'll have a Multiverse of reasons to follow Marvel Unlimited on Twitter and Facebook. Whether it's reading recommendations, weekly announcements around comic releases and app updates, or whether you'd just like to share your favorite characters and comics with worldwide readers, it's all happening @MarvelUnlimited.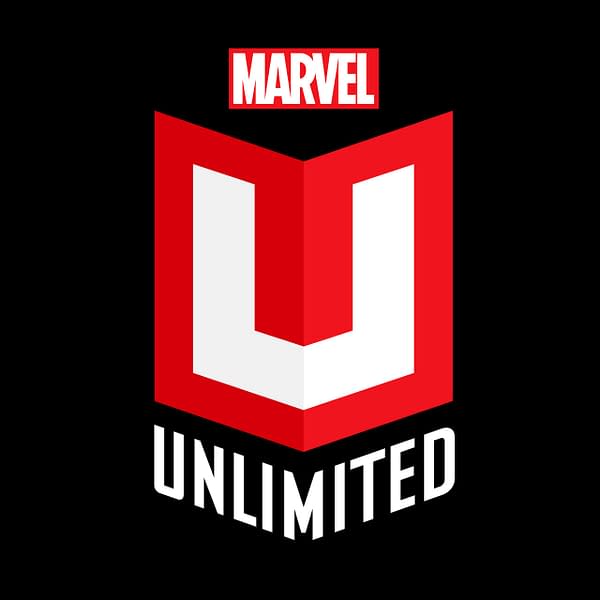 Enjoyed this article? Share it!