Paul Levitz to Launch The Visitor from Valiant Entertainment
Once upon a time, he reported comics industry gossip in his fanzine The Comic Reader. Then he began editing and writing comics for DC Comics, rising over the decades to become both President and Publisher of DC. He was then knocked off his perch with a triple whammy of Dan DiDio, Jim Lee and Diane Nelson during a reorganisation of DC Comics under Warners, looking to monetize the IP more effectively. But he has remained active in comic books since, writing Legion comics and large archival works.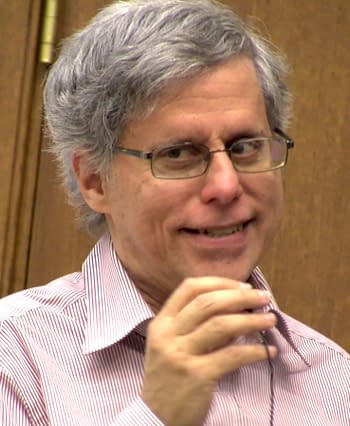 At the Diamond Retail Summit in Las Vegas this weekend, we learnt of his latest project. With Valiant Entertainment taking the podium and, as well as talking to the assembled throng of comic store owners and managers about consignment programmes for conventions, and looking at upcoming announced titles, they dropped a brand new thing.
Paul Levitz's The Visitor. From Valiant Entertainment. At some point.
What it is, we haven't a clue. When talking about attending San Diego Comic-Con this year he wrote,
I've been officially announced as a special guest at San Diego's Comic-Con this summer, so hope to see a few of you there. It usually comes with the opportunity to structure a panel, and I'm not hawking any particular project right now (one unannounced graphic novel done but on 2020's schedule, one unannounced mini that might hit this year, some smaller or more distant projects cooking too). Any suggestions for a plausible panel that I might do?
Could this be the announced mini? More as it comes through. You can follow the rest of Bleeding Cool's coverage of Diamond Retail Summit site, right here.