Revealed in DC's Jokerific April Solicitations, a new creative team will be taking over Catwoman's ongoing series with Catwoman #22. Writer Paula Sevenbergen and artist Aneke are the new creative team, kicking off a new storyline after Joelle Jones and Fernando Blanco wrap up Catwoman's Villa Hermosa epic in March. The new storyline teases "leather versus lingerie" as Catwoman takes on… a criminal cleaning service? Check out the solicit below.
CATWOMAN #22
written by PAULA SEVENBERGEN
art by ANEKE
cover by EMANUELA LUPACCHINO
card stock variant cover by JULIAN TOTINO TEDESCO
Ever seen those hot-pink vans stationed around town advertising sexy maids who'll come clean your house? Little did you know those sexy maids are actually part of a secret underground sting operation that only Catwoman can claw her way through to find the artifact they've stolen. It's leather versus lingerie in this epic cat chase!
ON SALE 04.08.20
$3.99 US | 32 PAGES
CARD STOCK VARIANT COVER $4.99 US
FC | DC
This issue will ship with two covers.
Please see the order form for details.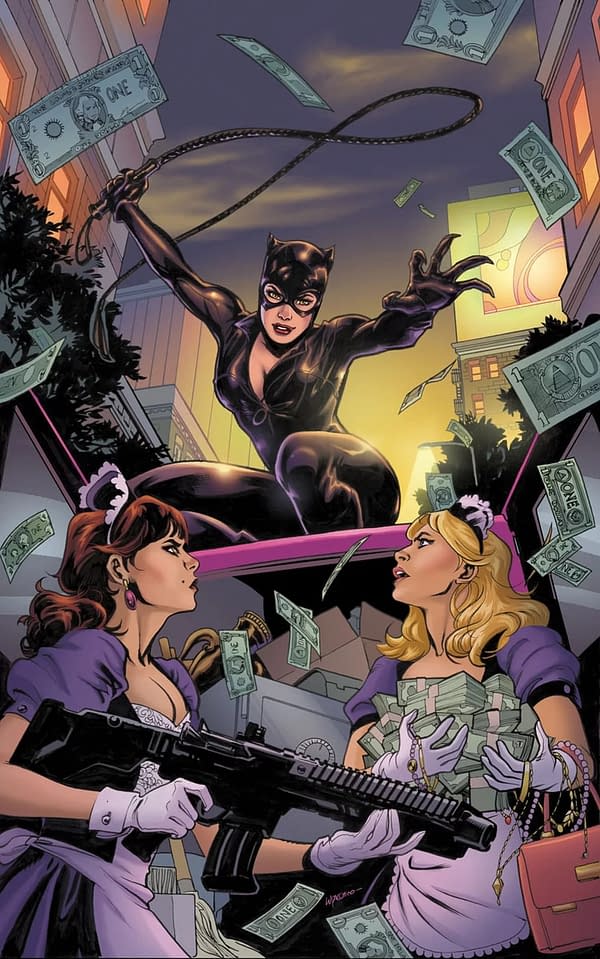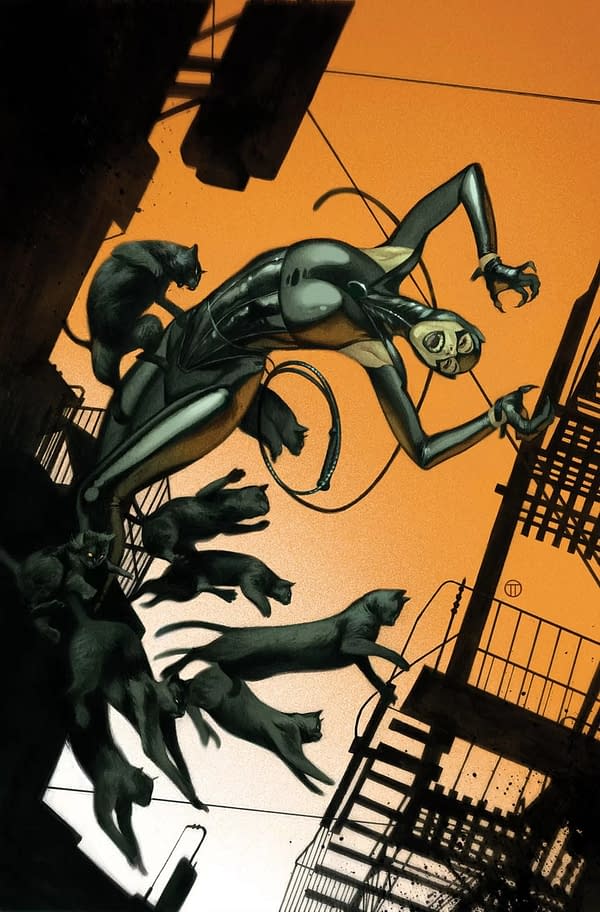 Enjoyed this article? Share it!