Orbital Comics Gallery Opening Event In London's West End – Photos
Orbital Space Comics launched its new status as a West End art gallery this weekend. Handily scheduled after the Shaky Kane/Krent Able signing at Gosh Comics, the great and the good turned out. I turned up late, missing the likes of David Hine and Ryan Hughes, but Mark Stafford was among the many artists and art aficionados enjoying the art, wine, and convivial company while England was beating Ukraine four-nil. When I later cycled home, I counted thirty different renditions of Three Lions from those walking through the streets.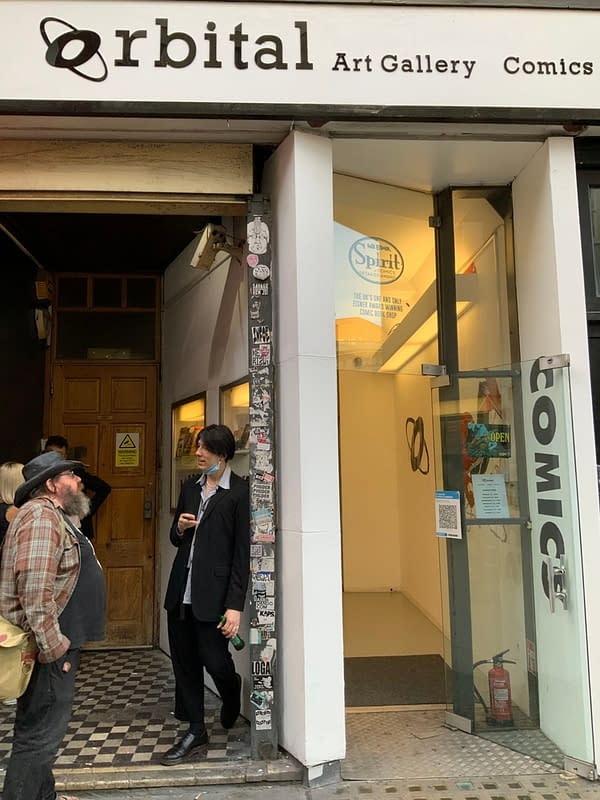 For those who missed out, I understand that Orbital will be hosting another socially distanced shindig in collaboration with the Pop-up collaboration with MD Gallery for a comic book-related crowd very soon. Get in touch with Orbital or MD gallery via the usual methods. Numbers are strictly limited so make sure to make contact by Wednesday this week latest.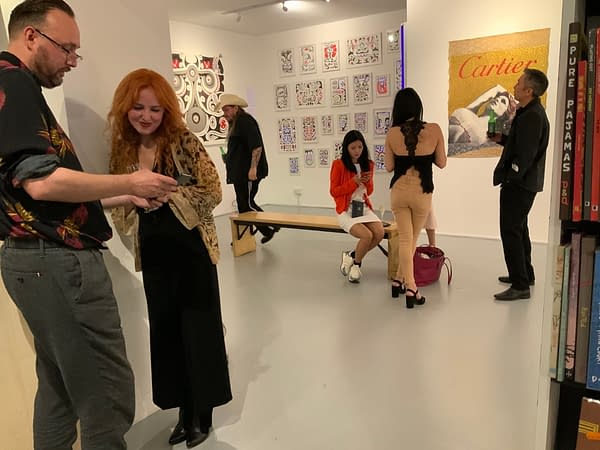 And judging by the number of red stickers that started popping up on pieces, it seems that they did a roaring trade as well…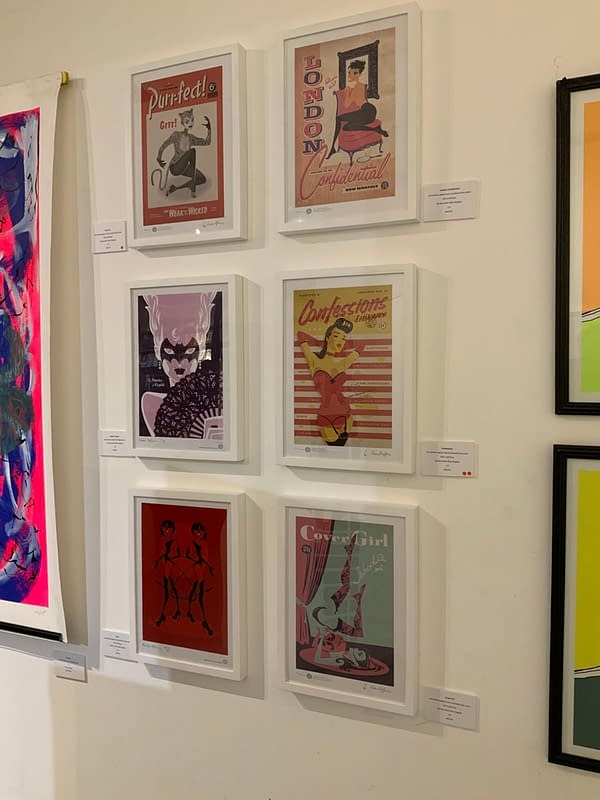 Orbital Space Art Gallery is at 8 Great Newport St, London WC2H 7JA, next to the Arts Theatre, and round the corner from Leicester Square tube. Here are details of the main exhibitors, but there's also Dave Gibbons, Garry Leach, Shaky Kane, Brian Bolland, and more.