Orbital Space Comics Art Gallery Has Opened In London
Today is the birthday of Damian Keeng, owner and operator of Orbital Space Comics, the comic shop in London that's right next to Leicester Square. Once upon a time, its location was the old Photographer's Gallery and over the decades they have used the length of the store for art galleries. But with the newly redesigned store, they have doubled down on that aspect and, rather than a comic store with an art gallery, have become an art gallery with a comic books store. They are running a few evening launch events, but I went down yesterday to see the (mostly) finished new Orbital before its launch that evening.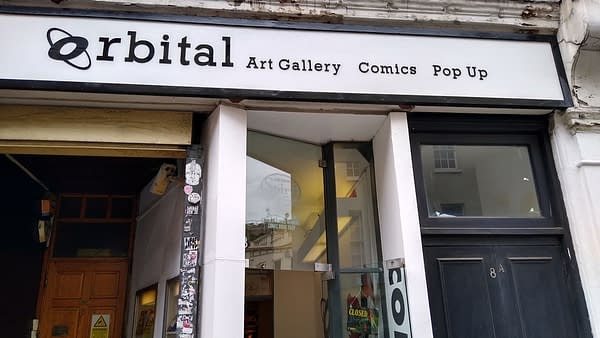 Walk through the door (and past the Todd McFarlane Spider-Man and drippy Orbital logo on the wall) and it's a transformation, with an opening art gallery.
Before you get into the store, and graphic novels, comics and art books on one side that have more of an artistic bent, from Robert Crumb to Vic Reeves…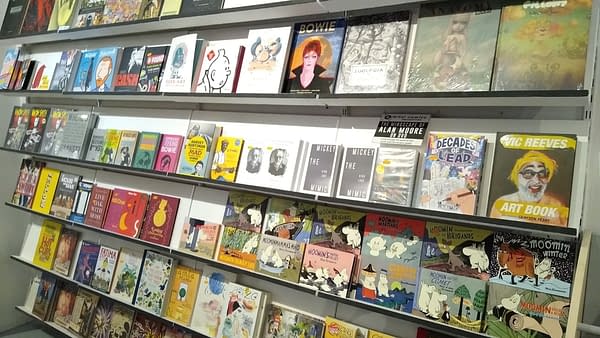 And David Bowie-inspired art on the other side…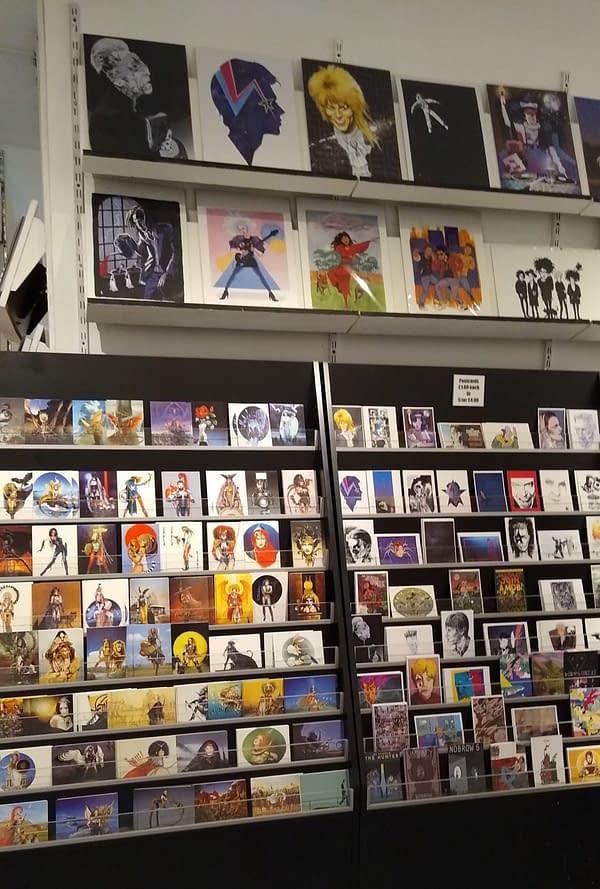 A second art gallery on the left…
And a third Missed Deadline gallery, with greater emphasis on comic book entrance, closer to the back till.
And just in case you were in need of some classic comic book territory, a little bit of Brian Bolland Axel Pressbutton and other A1-related comic book art.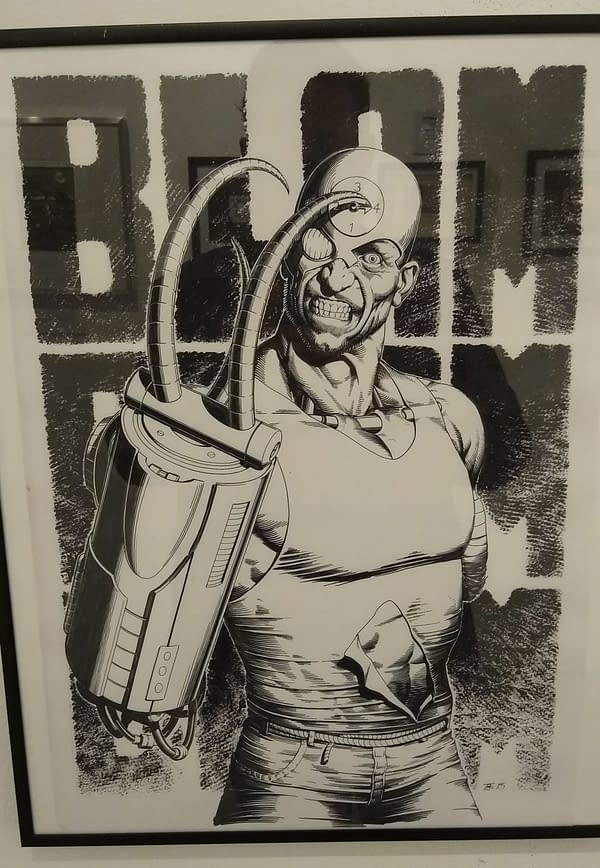 After all, this is still a comic book shop… just in disguise.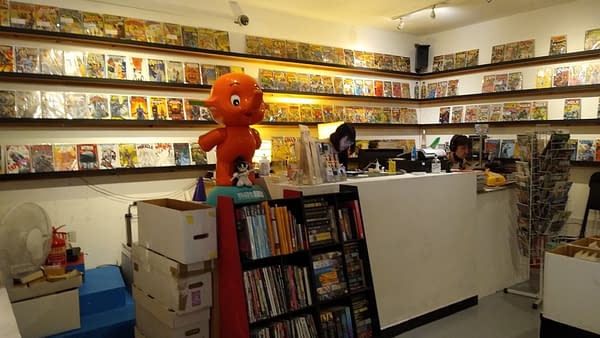 Orbital Space Art Gallery is at 8 Great Newport St, London WC2H 7JA, next to the Arts Theatre, and round the corner from Leicester Square tube. There's a comics folk event for tomorrow night, try and wangle yourself an invite, I will be. Here are details of the main exhibitors, but there's also Dave Gibbons, Gary Leach, and Brian Bolland.