"The Great One" Brian Bendis and Michael Avon Oeming are reuniting (and it feels so good) for a new Powers original graphic novel at DC Comics in October. Just revealed in DC's September solicitations, the OGN is touted as "a celebration of the series' enter run" and features bonus content like a look at the canceled third season of the Powers TV-show, an interview with Bendis and Oeming, and remastered pages from Powers (2015) #7 and #8.
All of that, and what the solicit claims is "the most significant Powers story ever?!" Even more significant than the monkey sex issue?! Well, now this we've got to see. Check out the solicit below.
POWERS: THE BEST EVER HC
written by BRIAN MICHAEL BENDIS
art and wraparound cover by MICHAEL AVON OEMING
To celebrate the 20th anniversary of the Eisner Award-winning cops-and-capes comic POWERS, original creators Brian Michael Bendis and Michael Avon Oeming have reunited for the most significant POWERS story ever. Really.
Spanning decades and genres while hearkening back to its earliest origins, the story of superhero turned homicide detective Christian Walker comes to a fantastic conclusion.
This graphic novel, incorporating remastered pages from POWERS (2015) #7 and #8, is a celebration of the series' entire run, and includes a look back at the cult-classic TV show, including an exclusive look at the third season that never was, and an all-new series-spanning retrospective interview with Brian Michael Bendis!
ON SALE 10.30.19
$24.99 US | 208 PAGES
FC | ISBN: 978-1-4012-9888-3
MATURE READERS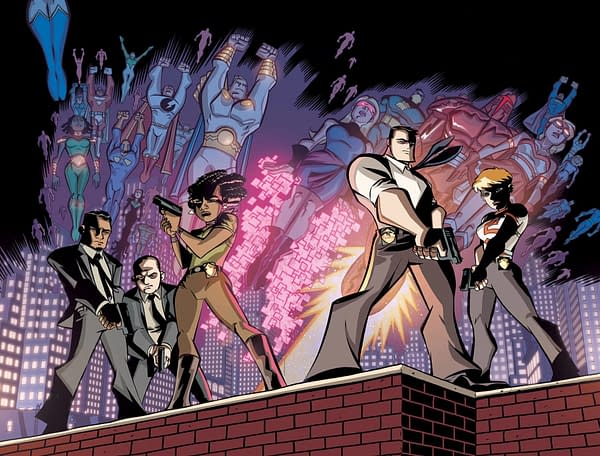 Enjoyed this article? Share it!