Florida Rep. Matt Gaetz Admits He May Have Been Duped by Sacha Baron Cohen – and He's Cool with That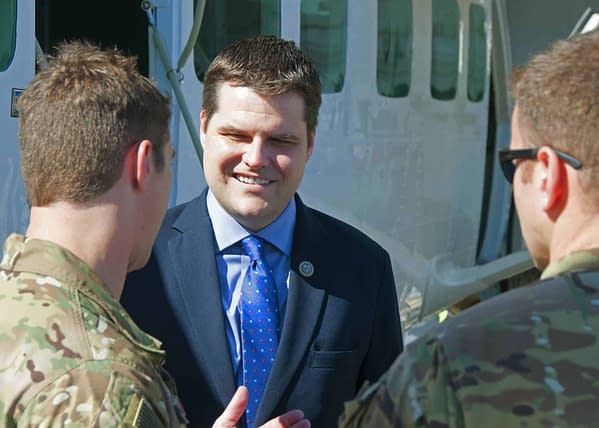 Whatever Showtime spent to advertise and promote the Sunday night premiere of Sacha Baron Cohen's new comedy/satire series Who Is America?, they need to get some of their money back. "Interviewees" Judge Roy Moore, Sheriff Joe Arpaio, former vice-presidential candidate Sarah Palin, former Illinois Rep. Joe Walsh, and former vice president Dick Cheney have been doing more to get people to watch the project by urging people to not watch it than the cable giant or Baron Cohen could've ever imagined.
Next up, we have freshman Rep. Matt Gaetz (R-FL) — but this time, we've this time we've got two major differences: Gaetz is owning up to it himself and, in his own words, "I can't wait to see it." That's right: the congressman not only believes he was pranked by Baron Cohen, but he's actually excited about the experience because he proudly admits that he's a fan of Baron Cohen's comedic "brilliance."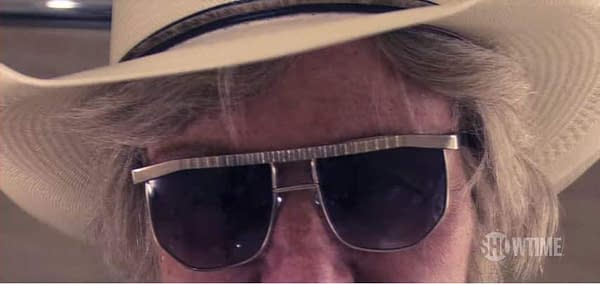 Contacted by The Daily Beast, Gaetz initially couldn't recall having contact with Baron Cohen; but hours later, Gaetz contacted the news site and owned up to the possibility that he might have been duped: "I now remember an interview I gave regarding Israel and I now believe that was Sacha Baron Cohen." Gaetz remembers having a conversation with a man with short dark hair and heavy makeup, who he believed was in his congressional office to discuss the 70th anniversary of Israel's establishment — until things got a little strange:
"We talked about the relationship. I think we talked some degree about incitement. I recall he would ask these questions and I would give answers and then he would just sit there, kind of like hoping for some advance of the moment. But I have a very high tolerance for awkward moments. And so there were moments where we just sat there staring at each other."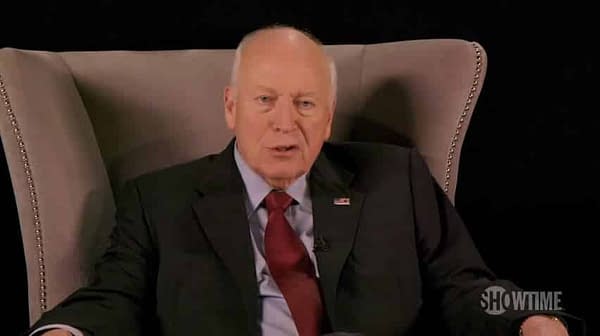 But it was when he was asked by his "interviewer" to do some rather interesting "product endorsements" that Gaetz knew this was definitely not what it was supposed to be:
"There were points in the interview where he wanted me to like hold up images of weapons systems and endorse those weapons systems. And I said, I would not do that, of course. I don't know these weapons systems, I'm not going to talk about them."
While there is still no confirmation that he was actually pranked by Baron Cohen, it won't matter either way to Gaetz: he's a huge Da Ali G Show fan, sharing clips from the show with friends and colleagues; describing his (possible) interaction with Baron Cohen as being exactly what he would expect from the Borat and Bruno creator:
"It's very consistent with his model, beginning with a seemingly normal interaction and then the brilliance of his comedy is that he accelerates the awkwardness of it to some usually ironically humorous end."
WHO IS AMERICA? is a satirical half-hour series from comedian Sacha Baron Cohen, in his return to series television for the first time in more than a decade. In the works over the past year, the seven-episode series explores the diverse individuals, from the infamous to the unknown across the political and cultural spectrum, who populate our unique nation.

WHO IS AMERICA? debuts through streaming, online, and on-demand beginning Sunday, July 15 at 12 AM midnight ET (9 p.m. PT July 14); and premieres on air that same night at 10 PM ET/PT, with subsequent episodes airing Sundays at 10 PM ET/PT.
---
---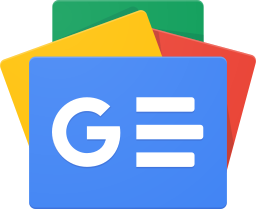 Stay up-to-date and support the site by following Bleeding Cool on Google News today!