Heroes in Cleveland Against Bullying (Plus: Spider-Gwen!)
By Jeremy Konrad
Cleveland-area comic shop Carol and John's became inspired by last month's special Anti-bullying run of variant covers, and decided to take it to the next level. They contacted a local artist group called the Scribble Nerds and had them come up with some pretty neat stickers featuring some of Marvel's most popular characters and the slogan "Be a hero…Not a bully". No stranger to giving back to the Cleveland comics community, their campaign is a great success. The stickers were offered for free with purchase of any graphic novel (even their bargain boxes), and were funded with the money made directly from the sales of the Marvel variant covers themselves.
"We just co-opted the idea and made it our own" says store owner John Dudas. "We hope maybe a few parent / kid conversations were stimulated. We had a school teacher who saw the stickers on a student's backpack and came into the shop for the first time to get more for her students. We had another teacher who had a student with severe learning disabilities that picked on the same girl every day. He was rewarded with a sticker each day he didn't pick on a specific girl in class. It actually worked. Just these small stories are enough for us. When I was a kid, there was a PSA during the energy crisis in 1980. Captain America told me there were villains in my house that I could defeat by closing outside doors, shutting off the lights, and closing the refrigerator door. I immediately starting doing this as an 8 year old and I still do today. Sometimes you just need a superhero to tell you what to do."
Ranging from Deadpool to the insanely popular Spider-Gwen, the stickers are just another example of the great work CNJ provide 365 days a year in the Cleveland comics community. The stickers are below, along with some comments by the artists about why they chose their respective characters, as well as bullying experiences they have encountered. Spider-Gwen by Clare Kolat
"The new "Spider Gwen" is a strong female character with her own experience with bullying. When challenged, she stands up for those who need it most and tries her best to do the right thing. While she is far from perfect, the most important thing is that she tries her best. Bullying has always been a touchy subject for me. It's devastating, yet it is treated like a fact of life. No one needs to be mean, and no one needs to be bullied. It always surprised me how "treat others how you want to be treated" was stated but never really taught or enforced. This is something that needs to change. Bringing awareness to the subject is the first step. I hope these stickers start a dialogue about bullying and what it means to be a true hero."
Kitty Pryde and Lockheed by Shawny Walthaw
"My sticker represents the good outweighing the bad. There will be times when things are going to be difficult, but life is always about overcoming them through finding strength from yourself and others. You might run into people who choose to bring negativity into your life, but please remember there are also people who will bring the positivity as well. And the good will always outshine the bad. I picked Kitty Pryde and Lockheed because they have dealt with negative people in their lives and understand that caring more about the good things in life is always better than carrying about the few negatives." Nightcrawler by Mark Laubenthal
"Since I'm a children's illustrator, I knew I wanted to create something that would resonate with younger kids for my anti-bullying design. My kid-friendly piece was inspired by my love of collectible toys, particularly the Chibi Marvel Heroes line of keychains, as well as classic "kawaii" artwork by artists such as Charuca and Tokidoki. I chose Nightcrawler to convey a message of kindness to others, since he is a character who deals with being ostracized due to his appearance. Despite this, he treats others with kindness, a perfect message for anti-bullying." Deadpool by Ashley Ribblet
"Deadpool is a guy with a lot of layers. It's probably why he's one of the most popular characters in the Marvel Universe. It's certainly a factor in why he's been showing up in my work so consistently. But despite his popularity, Deadpool is more unanimously acknowledged as an anti-hero, certainly not a straightforward do-gooder like many other Marvel Heroes. He was a kid with a very rough childhood that developed a wit to help him deal with a world that dealt him a very bad hand. He gawks over the X-Men, he fawns over Spider-Man, he's a guy who despite being out for himself, has a deep desire to see the good guys win and I just think he was a great choice for this project. Also he can break the fourth wall and hey, that's crazy cool." She-Hulk by Henry Pope III
"I don't have much I can say to add to the good work this group can do and the talent we all possess. The work really does speak for itself. John came to us with a great opportunity to help promote a positive message to our community with our group and we were on board from the very instant. Pick a fun hero and do the work! I chose She-Hulk for my sticker as I enjoy drawing this character. Not only is she a super hero, but a lawyer as well. She would know a thing or two about standing up to a bully." Wolverine and Storm by Dee Pio
"I was a gigantic nerd growing up. A shy, overweight, socially awkward nerd, and being a girl didn't always help much either. At school I often felt like I didn't belong but stepping into a comic shop could be just as difficult when everyone is staring at you because you're the only girl there. The latter became something I was willing to brave once I became acquainted with a certain group of mutants. They lived in a world that hates and fears them for being different, and on many levels this was a theme I could relate to. Characters like Wolvie and Storm were there for me during those difficult and confusing teen years, and were some of the first characters to spring to mind when John presented us with this project. It was a joy drawing them and hopefully they can inspire a new generation of kids to be a little braver." Rocket Raccoon, Groot, and Drax by Ryan Finley
"I am very honored to be a part of the anti-bullying campaign. The characters I chose to represent anti-bullying include: Drax, Rocket Raccoon, and Groot. This is because throughout the Guardians of the Galaxy movie, Drax bullied Rocket and Rocket bullied Groot, but in the end they each realized that bullying was not the solution and became friends. Be A Hero, Not A Bully."
The stickers are available now at Carol and John's comic shop in beautiful Cleveland, OH.
For more info on the above artists, check out the Scribble Nerds here.
Jeremy Konrad is the senior Star Wars correspondent for Bleeding Cool. He also collects action figures. Lots of them. He is also the co-host of the Dedicated Server. He thinks bullies are lame. Discuss Star Wars and anything else really with him on Twitter @jeremyohio
---
---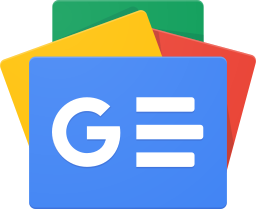 Stay up-to-date and support the site by following Bleeding Cool on Google News today!