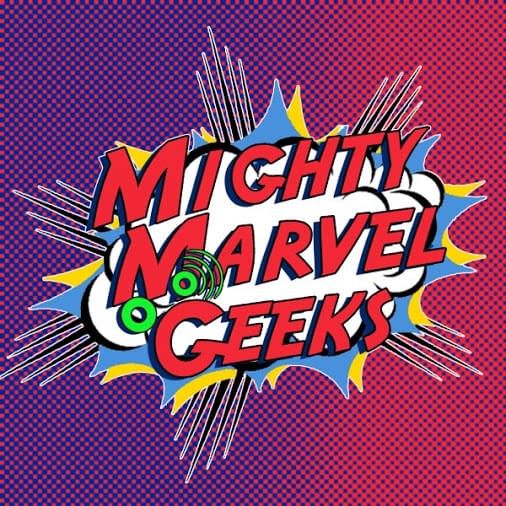 Bleeding Cool welcomes back the podcast Mighty Marvel Geeks, hosted in part by Mike Ehmcke, who also hosts the podcast We Be Geeks, which runs on Bleeding Cool on the weekends. Here they talk about all things Marvel-related, and especially what their top picks are for the Marvel books coming out in the week ahead.
They say:
Eric and Mike are back with another issue of Mighty Marvel Geeks. The guys talk about IDW and Marvel working together on the Star Wars line and Secret Wars #1 breaking digital download records for single day. The guys are also happy the Hydra's plans for a MAoS spin-off have been squashed. Mike still wants the Howling Commandos, does not matter live action or animated. Are you listening Marvel? Marvel's Captain America: Civil War has started production and Eric and mike speculate on who Martin Freeman might be playing, Eric thinks Uncle Ben but neither agree with the masses that is is Peter Parker a.k.a. Spider-Man. all this and more including the back story you did not hear on Sorcerer Radio. Mighty Marvel Geeks NCBD picks for May 13, 2015 are: Howard the Duck #3, Secret Wars #2, Darth Vader #5, Night Nurse #1, Big Thunder Mountain Railroad #3 and Guardians 3000 #8.
Subscribe today on iTunes and Stitcher and leave a 5 star review. Leave a voice mail for your outlet of all things Marvel at 321-219-8227. Email us at mmg (at) webegeeks dot net with any news, questions or comments.
Follow Us:
Twitter: @MarvelGeeks @UncleServo
Facebook: Mighty Marvel Geeks
Marvel Geeks Assemble! Mighty Marvel Geeks Podcast is hosted by Mike Ehmcke (@MarvelGeeks) Along with Eric Allen (@UncleServo) as Co-Host., This podcast is about all things Marvel! You can find us on Facebook.
Enjoyed this article? Share it!