PressWatch: Big media mark the passing of Joe Simon.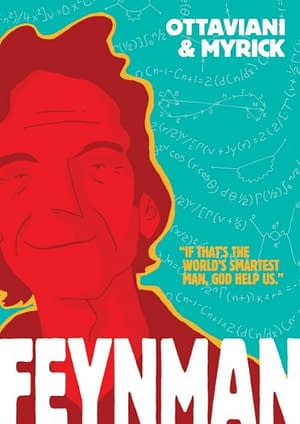 OWatch: Oprah's Book List picks ten new graphic novels to promote, as well as a classic. Blimey.
What It Is by Lynda Barry, Big Questions by Andres Nilsen, Feynman by Jim Ottaviani and Leland Myrick, Missed Connections: Love, Lost & Found by Sophie Blackall, Radioactive by Lauren Redniss, The Conference of the Birds by Peter Sis, I'll Be Dead by the Time You Read This by Romeo Alaeff, Moby-Dick in Pictures by Matt Kish, Of Lamb – Poems by Matthea Harvey, Paintings by Amy Jean Porter, Everything Is Its Own Reward by Paul Madonna and Wonderstruck by Brian Selznick.
ProfitWatch: While sales of The Beano and The Dandy have been falling, the sales of annuals have almost tripled, bringing in £28 million this year as opposed to £11 million last year. And its publisher, DC Thomson, has just posted a profit increase. Print is most definitely not dead…
IndiaWatch: Mario Miranda, one of India's best-known cartoonists, passed earlier this week, aged 85.
Mr Miranda's warm-hearted, often comic drawings of local characters and culture helped to popularise Goa, his home state, both across India and overseas. He died in his sleep.

Hundreds of people gathered at his home on Sunday as news of his death spread.

Tributes described him as warm, friendly and compassionate man with a wicked sense of humour.

The cartoonist was awarded the Indian government civilian award, Padma Bhushan, for his work.

His creations like Miss Numbupani (Miss Limewater) and Miss Fonseca regularly featured in various Indian newspapers and magazines.
This is Computo the Comic Link Conqueror speaking. I come for your women. But for now I merely collate comic-related bits and pieces online. One day I will rule. Until that day, read on.
They say I am a work in progress. The fools.
Man in custody after 'Star Wars' light saber attack – Breaking News, Local News, Local Weather, Local Sports
Sgt. Pete Simpson says officers found the man — still swinging the light saber — in the parking lot of a Toys R Us store Wednesday night. One officer tried to use a Taser but it was ineffective. A second officer made contact with his Taser but the man used his light saber to break one of the wires.
GHOST RIDER: SPIRIT OF VENGEANCE 3D – Official Trailer – In Theaters 2/17/12 – YouTube
Road Kill.
Chiller Video – Steve Niles' Remains
The creator of 30 Days of Night brings you a new vision of the undead: "Steve Niles' Remains." Premieres Friday December 16 10P ET.
Think Fast!: The Reality of Augmented Cognition w/ Dr. Peter A. Hancock « Speed Force
The prime example of this has been the introduction of a very real concept know as Augmented Cognition, or AugCog. In Flash, Barry Allen is advised by new character Dr. Darwin Elias to apply his use of the Speed Force to his brain, allowing him to use his powers to affect perception and the processing of information.
Enjoyed this article? Share it!