San Diego Comic Con is less than a week away now. I really need to think about packing. And, yes, it is very likely that one or two things I pick up at the show, I may sell on eBay. It has been known.
But for some, it's a vocation.
Such as the street posters that have been carefully removed from where they were hung in the Gaslamp district by one entrepreneurial fellow and sold for $120 and $160 apiece on eBay.
And while ticket sales are rarer this year, with the full force of the law coming down on scalpers, four day passes have still sold for $1000, five times the ticket price. Others are selling tickets "free" with items of far lesser value saying "The badge is authentic but is being sold as a novelty only. There is no guarantee you will gain entry into the Comic-Con if you try to use it."
This also leaves parking passes to be scalped instead, with four days parking fetching $250 without difficultly.
Wanting Lee Bermejo to create a detailed commission for you at the show? 26 bidders pushed that to over $4700.
But it's the guys pre-selling San Diego exclusives where the real money is. Massive markups, all in the belief that the seller will be able to pick up the items they are selling. Here's how things are flipping right now.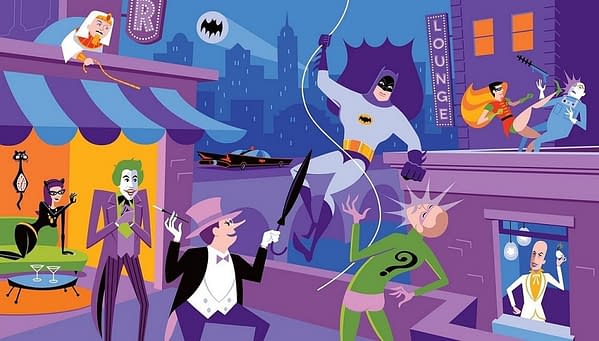 Take the Josh Agle Batman 66 Lithograph for SHAG. Taking preorders for San Diego for $500 each. With completed sales on eBay for $900.
Or the Gentle Giant glow-in-the-dark Alien figure. On sale at the show for $500, sold on eBay for $672. Much smaller mark up there.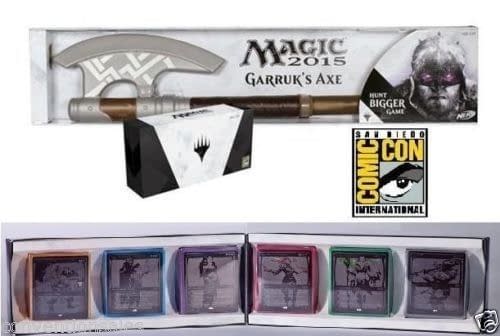 But the Garruk's Axe Nerf gun from Hasbro is more like it. Priced at $110.99, this has sold on eBay for $595. That's over 500% markup for anyone getting in line. And probably the golden scalp of the show.
The Wonder Woman doll for Tonner is priced at $475 and on eBay at $589. Still, it might be worth $100 to stay in line.
The Infected Android vinyl toys by Scott Wilkowski and Android Foundry, in smoke, red, orange, and blue, selling for $70 each, $280 for all four and sold on eBay for $500. That's more like it.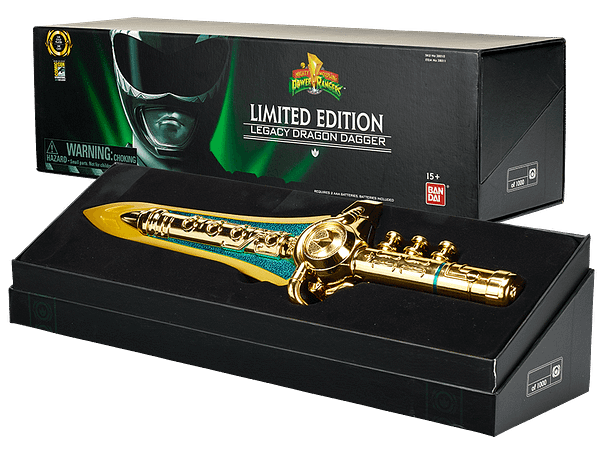 Bandai's Mighty Morphin POWER RANGERS Limited Edition Legacy Dragon Dagger is priced at $150 but sold on eBay for $425. An almost 200% markup.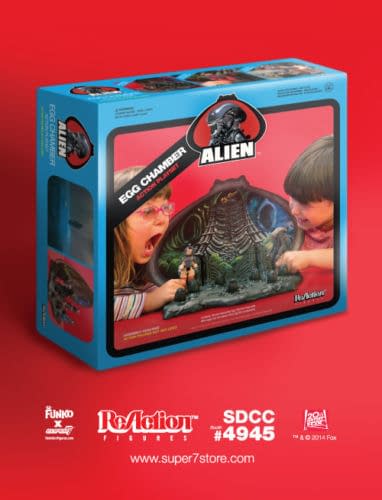 And the $100 Funko Alien Egg playset, $100 at the show – and $115 online immediately after the show – has still sold for $400 on eBay.
And Jem Rockin Romance doll selling for $140, and also from the Hasbro site after the show, has sold for $338.
Or the $65 Jabba The Hutt figure has sold for $235….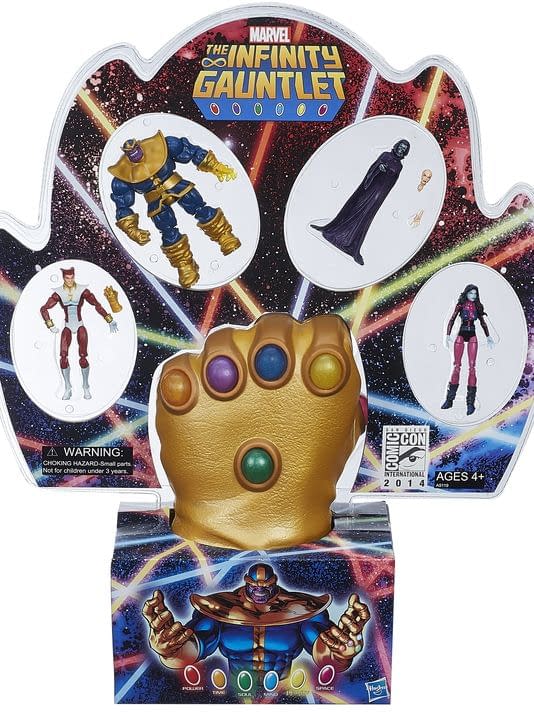 And there are plenty more like this. And for those closer to the comics, the Thanos Imperative figures priced at $100 have sold for $250. and the Thanos Infinity Gauntlet priced at $75 and is available on eBay right now from $120. But you know what, if I get one of those, no way I'm flipping it… you'll have to pry it from my cold dead hand, quite literally.
All six Rebellion exclusive items, the cap, the shirts and the prints, totalling $130 have sold for $250 on eBay. The Spider-Woman and Psylocke statues, $80 and $65 each, have sold combined for $235. The $200 Alex Ross Marvel art print set has sold for $300. The Top Shelf League Of Extraordinary Gentlemen San Diego exclusive edition signed by Alan Moore and Kevin O'Neill, $50 at the show, $100 on eBay. Exactly the same with Titan's Adventure Time signed Cartoon Title Cards. The $12 exclusive Batman #32 already sells for over $20 as does the $10 Grayson #1 with Superman #32 also hitting $20.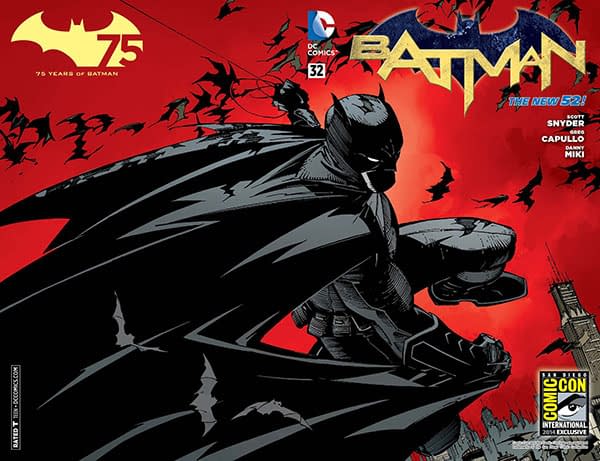 The general mark-up for most things seems to be double what you pay. But in some cases, scarcity and demand can drive it much higher.
So yes, there can be money to be made. It's quite possible to pay for your entire trip, including international travel, this way. However it may mean that you spend your entire time in a line…
Enjoyed this article? Share it!