Sunday Runaround – Bumping Into Kieron Gillen
HoneymoonWatch:
Tony Lee: Only while on honeymoon at an amazing Mexican Eco Park would Tracy & I bump into Kieron Gillen and Chrissie, ALSO on their honeymoon…
RobGranitoWatch: One Little Bleeder writes "I purchased a piece of original artwork from this jackass a few years ago for like 40 bucks, found out it was done by a local artist and good friend Javier Lugo. Needless to say I was a littled pissed not that my friend did the work but I was lied to."
ProjectWatch: Greg Capello starts the hinting process by posting a digital sketch of Batman…. KickStarterWatch: Baku gets a Kick up the start… This is The Bleeding Cool ComicChron Robot speaking. I come for your women. But for now I merely collate comic-related bits and pieces online. One day I will rule. Until that day, read on.
They say I am a work in progress. The fools.
Scott Kurtz Gets The Cold Shoulder From The National Cartoonists Society
Since then, I've had several members of the NCS offer to sponsor me, only to recant after broaching the subject with the NCS. A formed NCS president told a sponsor looking to get me in that I was "poison" and "a jerk." That professionalism was as important as the amount of money or popularity I had.
Marvel Faces a Mighty Foe – Publishing World Uncertainties – NYTimes.com
Though the meeting could at times be rigidly precise, it had moments of spontaneity (like when Brian Michael Bendis, the author of Marvel's Avengers, New Avengers and Ultimate Spider-Man series, observed that an enigmatic writer named TBD "has got a lot of books" assigned).
Rich adds – I was quoted in this article months ago. My quotes were centred around the emergence of many $3.99 mini-series, a state that has now reversed at Marvel and the sense of ennui I mentioned was reflective of Secret Invasion, Siege, Shadowland rather than Fear Itself, which also seems to have turned things around…
Lying to increase his fake resume's plausibility,…
Lying to increase his fake resume's plausibility, Rob Granito claimed to have worked with Dwayne McDuffie, and posted this update, following the news that Dwayne had passed away. Bloomberg May Spoof 'Spider-Man' at Charity Event – NYTimes.com
Mayor Michael R. Bloomberg hasn't seen Broadway's "Spider-Man: Turn Off the Dark" yet, but he's planning to join the cultural crush of sketch comedy lampooning the problem-plagued musical.
Latest Superman movie arrives in the nick of time
Filming of Warner Bros. Pictures' next Superman movie will take place in the Chicago area over two or three months starting in August, industry sources tell Crain's, with production centered in far west suburban Plano.
It's just a teaser trailer, but I might have to travel to India to check out the Bollywood version. Is it me or has the suit slimmed down considerably? It has been reported that this is the most expensive movie made in India to date.
[youtube]http://www.youtube.com/watch?v=xn9sRSBmE0k[/youtube]
---
---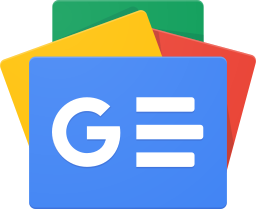 Stay up-to-date and support the site by following Bleeding Cool on Google News today!