The Bleed 2.18: Reading Kaijumax With Joshua Hale Fialkov
By Joseph Kyle Schmidt and Samuel Morse
The Bleed is a weekly podcast by Bleeding Cool contributors Joe Schmidt and Sam Morse. The podcast consists of the latest news in comics, creator interviews, and a weekly book club discussion.
This time we welcome the other half of the creative force behind The Bunker, Joshua Hale Fialkov! He also is the writer of The Life After from Oni Press, the Devilers from Dynamite, Punks from Image, and Pacific Rim from Legendary. WHEW. What did I forget?
Josh stops by the show to drop some knowledge and make our hosts feel dumb, especially Joe, but he does it so politely. He's a sweety-pie like that.
He also brought the latest issue of acclaimed cartoonist Zander Cannon's latest work, KAIJUMAX! It's a story of a penetiary for gigantic monsters and the human sentai who watch them. Do you like OZ and Orange is the New Black but feel the distinct absence of kaijus to be insulting? Well, this is the comic for you!
You can download us if you're on the go here and subscribe with iTunes and Stitcher.
Destroy the homes of @woeisjoe and @theBleedPodcast and make sure all references of mankind's many follies are sent to thebleed.bookclub@gmail.com!
On the next episode we get to talk about Chuck Austen's crictically adored run on Uncanny X-Men with art by Ron Garney and Philip Tan! Our guests will be pinch hitter Chase Magnett of ComicBook.com and the writer of Biker Mice From Mars, Matt!
Purchase The Bunker or The Life After from Oni Press
Purchase Kaijumax from Oni Press
---
---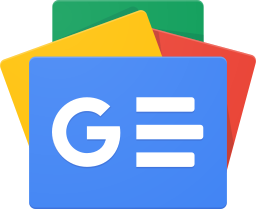 Stay up-to-date and support the site by following Bleeding Cool on Google News today!