Posted in: Comics, Recent Updates | Tagged: eccc
---
Titmouse Inc.: We Make Cartoons ECCC Panel
Robb Orr writes for Bleeding Cool from ECCC. I usually only attend comic book related panels at conventions, but I was willing to make an exception for the Titmouse Inc: We make Cartoons panel at ECCC. Titmouse produces some of the best cartoons out there, including: Metalocalypse, Black Dynamite, The Venture Bros., Superjail, and many more. The panel featured creators who should be familiar to comic book fans: Joe Casey (Uncanny X-Men, Haunt, and many others), Jim Mahfood (various Marvel titles, Tank Girl), and Jhonen Vasquez (Johnny the Homicidal Manic, Squee, the Invader Zim TV series). The panel promised a world premier of a new animated series and big announcements.
Robb Orr writes;
The world premier in question was for a new Liquid Television animated show titled, DISCO Destroyer created by Jim Mahfood. This over the top cartoon features a '70s rocker dude with an 8-track tape player embedded in his chest, who likes loud music, muscle cars, and in the words of Mahfood, "Doesn't give a shit about anything," outside of that. Oh, did I mention he must drag race god and the devil to maintain the balance of the universe? From the looks of the glorious, action-packed, profanity-laced, clip shown to attendees, I can safely say that DISCO. Destroyer looks like a wildly original and entertaining thrill ride. Look for new clips to pop up online after the Titmouse crew returns home after the convention.
Titmouse's "big secret project" announcement wasn't such a secret to anyone paying even a little bit of attention, but it was still an exciting one. Considering the fact that Jhonen Vasquez was on the panel, and the image below was released earlier in the week to tease fans, the planned announcement should have been obvious. After teasing the crowd for a few minutes with lines like, "It's my pleasure to announce… this big announcement!" Jhonen finally came out and officially announced an original Squee animated short. Squee is a little kid who first appeared in the pages of Vasquez's Slave Labor Graphics comic book series Johnny the Homicidal Maniac, and would go on to appear in his own miniseries. As anyone who has read a Squee story can tell you, good things don't happen to the wide-eyed little tyke. If fact, very horrific things usually befall Squee, much to the apathy of his parents. This will also be the case in the animated short titled, Squee versus the Labyrinth of Meat, in which Squee's parents sell him to an evil fast food corporation which uses children for meat. "They're like McDonalds, but it's not McDonalds." Vasquez explained before adding, "They're totally McDonalds." The idea for an animated Squee short came from the idea of using Kickstarter to fund a Johnny the Homicidal Maniac movie. The Squee short is a test run for a potential larger Johnny project in the future. During the Q&A period with fans, Jhonen was asked why he has moved away from comics more and more in the past few years. "After [Invader] Zim my brain shifted away from comics." Later he would go on to add, "With comics there's so much to do and it will never be enough." Despite that, Vasquez, along with Becky Cloonan, contributed to DC's comic spinoff of the TV show Fringe, with Beyond the Fringe, this past year. Anyone who has asked Vasquez about cartoon projects the past few years at convention knows he has no desire to make more Invader Zim episodes. He recently stated on his Twitter account that any new episodes of the hit series would be like zombies—unappealing reproductions of the original episodes. Though he did contribute character designs for the current animated series, Randy Cunningham: 9th Grade Ninja, it hasn't really been a secret that he was working on another project. With the official Squee announcement, we now know what he's been up to.
Other projects which were confirmed during the panel included:
-An animated movie spinoff titled, Turbo.
-The RUG Burn Youtube channel (look for a new short title Majestic Loincloth to debut there in two weeks.
-An animated project titled, Burma Rising for Amazon.
-A cartoon project from the mind of comic book artist Dave Johnson.
-The blurting out that there will in fact be an MC Chris TV show, before the topic was quickly changed.
-And of course, more episodes of The Venture Bros. Metalocalypse, and Superjail are on the way.
---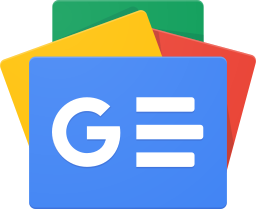 Stay up-to-date and support the site by following Bleeding Cool on Google News today!