Looks like Jordan Peele (Get Out) won't just be traveling through a dimension not only of sight and sound and mind – he'll be leading the tour. And that signpost up ahead? That's CBS announcing that the Academy Award winning screenwriter will take on the role of host and narrator of CBS All Access' The Twilight Zone revival. Co-producing with Peele, Simon Kinberg, and CBS Television Sudios, Peele will be taking on the role originated and held by The Twilight Zone creator Rod Serling during its 1959-1964 run.
Here's a look at the announcement teaser released by CBS All Access – which also includes an audio sneak preview of Peele's upcoming narration work:
"Too many times this year it's felt we were living in a twilight zone, and I can't think of a better moment to reintroduce it to modern audiences." – Jordan Peele
Peele's The Twilight Zone received an official series order from CBS All Access in December 2017, with the project being co-produced between Monkeypaw Productions and Genre Films. Peele and Kinberg will executive produce alongside Win Rosenfeld, Audrey Chon, Carol Serling, Rick Berg and Greg Yaitanes.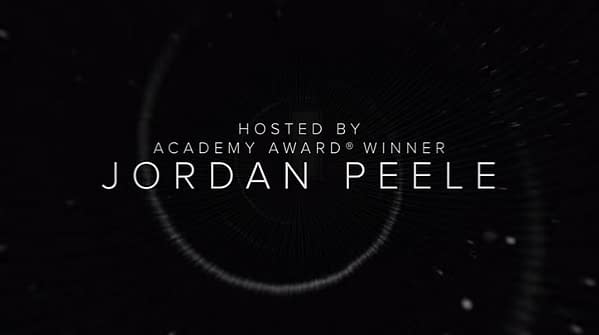 "The Twilight Zone was a touchstone in my life. The opportunity to continue its lineage is a dream come true, and I'm so thrilled to be doing it with Jordan, Marco, and the team at CBS All Access." – Simon Kinberg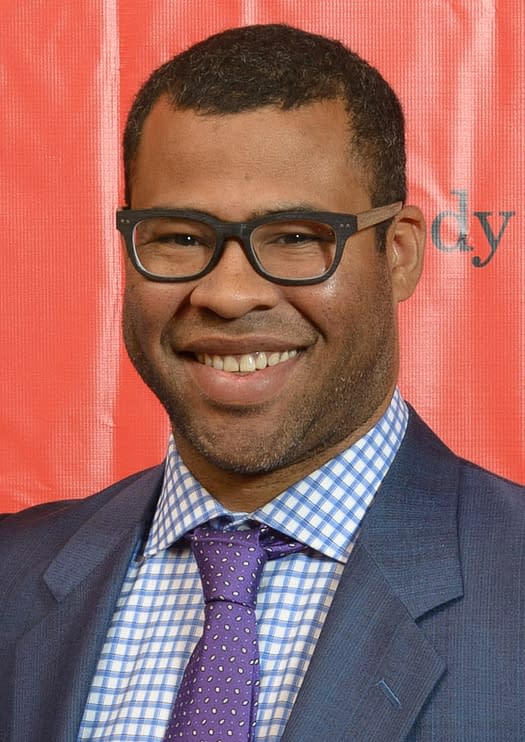 Interestingly enough, Peele wasn't just initially reluctant to step into Serling's hosting role for the updated series – he was hesitant to take on the The Twilight Zone revival itself. In an extended feature article/interview with Variety, Peele explained his initial resistance:
"I was terrified. Why would I ever jump into the most established, pristine shoes in all of the genre? I could rip 'Twilight Zone' off and call it something different and not be compared to Rod Serling. So I stepped away from it. And then several months later I got another call."
Peele would go on to embrace the project, and the chance to continue the groundwork set by Serling's original series:
"The realization, for me, was that it was an opportunity to attempt to continue with Serling's mission. If we approach it without ego and sort of bow to Serling, that will hopefully suffice for our fellow 'Twilight Zone' fans but also bring back a show that I think is needed right now. Because it's a show that has always helped us look at ourselves, hold a mirror up to society."
Enjoyed this article? Share it!