Posted in: Comics, Recent Updates, Run Around | Tagged: Comics, dc, red 5, spider-man
---
Wednesday Runaround – Who Wants To Be An In House DC Letterer?
This is The Bleeding Cool ComicChron Robot speaking. I come for your women. But for now I merely collate comic-related bits and pieces online. One day I will rule. Until that day, read on.
Spider-Man and Cameron Crowe movies give L.A. production a jolt | Company Town | Los Angeles Times
Sony began its 90-day film shoot for the Spider-Man film two weeks ago, mainly on the lot but also on location: including at the Henry Fonda Theater in Hollywood and Immanuel Presbyterian Church in mid-Wilshire.
Red 5 Launches Digital-First Comics Line
Red 5 Comics, publishers of popular and critically-acclaimed comics and graphic novels like Eisner Award-nominated Atomic Robo, announced today the addition of a separate line of comic titles that will debut on digital platforms looking to build an audience and acclaim before making a leap to print editions.
SOE developer addresses DCUO launch concerns
Every update, we'll be releasing more "tween" and endgame for you to play. More solo content, duos, alerts and raids are already being readied. We're working on new comic cut scenes to flesh out more and more characters in the DCUO. And we're going to keep advancing the story of Brainiac's apocalyptic invasion of Earth.
And Now They Need A Letterer — Time Warner, Inc. – Job details
DC Comics seeks a Letterer for the DC Lettering department.

Responsible for performing in-house computer lettering and SFX for comic books and special projects.
Coordinates with VP/Lettering Supervisor and Editorial as to creative expectations of each assignment.
Responsible for delivery and tracking of lettering proofs through approval stages.
Handles delivery of final lettering files for print.
Other duties and projects as assigned.
Dept of Homeland Security Uses Steve Leiber News Story As Supporting Evidence for Domain Seizure
Even worse, some of those news stories highlight why the claims of the MPAA, which Agent Reynolds relies upon, are simply made up — such as TorrentFreak's story about comic artist Steve Lieber (which was actually based on a Techdirt story about how Steve Lieber embraced the so-called "pirates" and ended up making a lot more money — we later interviewed Steve about his experiences).
Another New Wonder Woman Costume, Sort Of
DC Direct's Ame-Comi line not quite dead, releasing two new figures
Most of his readers probably think of Dirk primarily as an industry analyst. I always enjoyed his work in that regard, but I have to say I felt that in some way the analysis and the link-blogging were a waste of his talents. Because of his commitment to Journalista, Dirk rarely wrote long-form criticism — which is a shame, because he is probably one of the two or three best writers on comics around.
Ted Adams, Todd McFarlane to Speak at Retailer Meeting
"The reason I want to go is to try and have a meaningful conversation about the comic book industry from a business perspective. I want to emphasize the importance of our continued partnership with the retailers. Store owners are trying to make a living in a tough economy and that has its hardships at times. I want to have a conversation about what we, at Image, can do to ease this," said McFarlane.
In an age when WW's costume changes at the ricochet of a bullet, it's nice to know that the standards of sensible and beautiful undergarments are still important to the Amazon Princess.
'Spider-Man' Christopher Tierney Fall Down Caught on Video
Spider-Man was rushed to the hospital last night after a stunt went horribly wrong.
---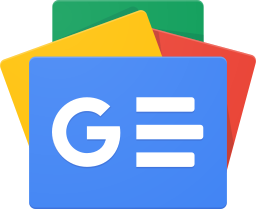 Stay up-to-date and support the site by following Bleeding Cool on Google News today!