Two new titles launching from Mad Cave Studios in February, David Galiano and Carlos Angeli's Savage Bastards and Mark London, Michael Camelo and Rob Stotz's Battlecats: Tales Of Valderia.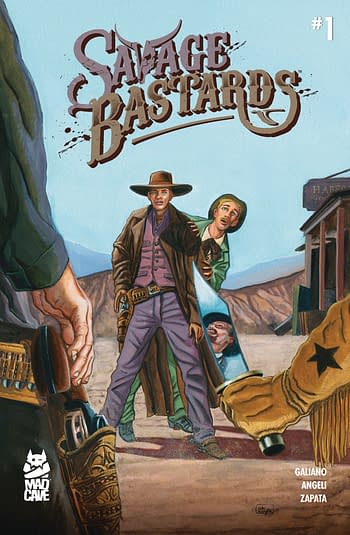 SAVAGE BASTARDS #1
DEC191780
(W) David Galiano (A/CA) Carlos Angeli
Savage Bastards is a story of brotherhood, revenge, and betrayal. Set in 1873, follow half brothers, Sam and Elliot, as they fight across a series of satellite towns in the Sonoran Desert in order to save Elliot's mother from their sadistic, sociopath of a father, Darragh MacDougal and
the rest of his crazy bastard children.
In Shops: Feb 19, 2020
SRP: $3.99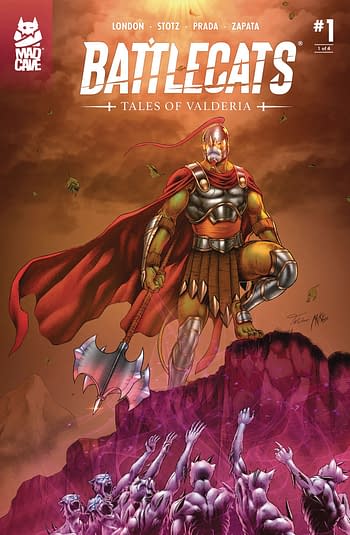 BATTLECATS TALES OF VALDERIA #1 (OF 4)
DEC191777
(W) Mark London (A/CA) Michael Camelo, Rob Stotz
The first in a series of anthology stories designed to shed light on the rich history of the world of Battlecats. Each issue is crafted by a different creative team and will enhance the already lush
characterization of some of the most important felines in the millennia since Valderia's inception.
In Shops: Feb 05, 2020
SRP: $3.99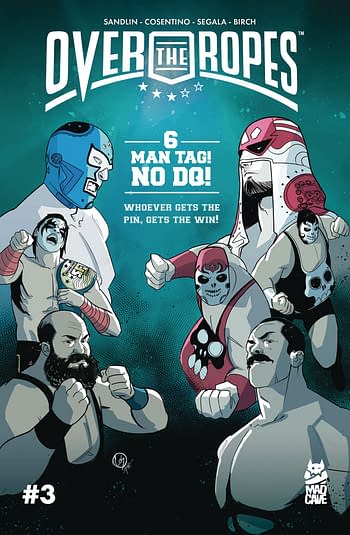 OVER THE ROPES #3 (OF 5)
DEC191778
(W) Jay Sandlin (A) Antonello Cosentino (CA) Patrick Mulholland
With their past coming back to haunt them, Phoenix, Blue Bomba, and Barbwire face off against Mexi-KO, Uno, and Ricky Radison in a six-man tag match where whoever gets the pin, gets the win.
In Shops: Feb 19, 2020
SRP: $3.99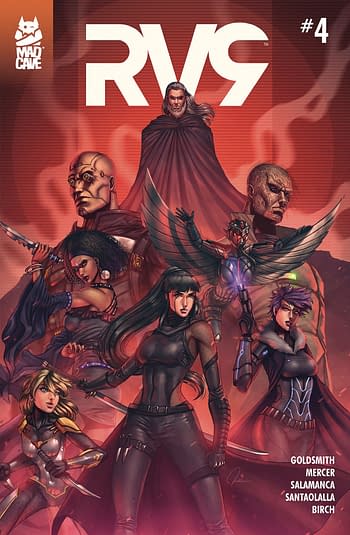 RV9 #4 (OF 5)
DEC191779
(W) Ben Goldsmith (A) Travis Mercer (CA) Nicolas Salamanca
Left reeling after the death of her lover at the hands of Volta, Velveteen makes her move on the Order of the 9. Simultaneously, the revolution is in full effect and impacts every aspect of the world's governments.
In Shops: Feb 12, 2020
SRP: $3.99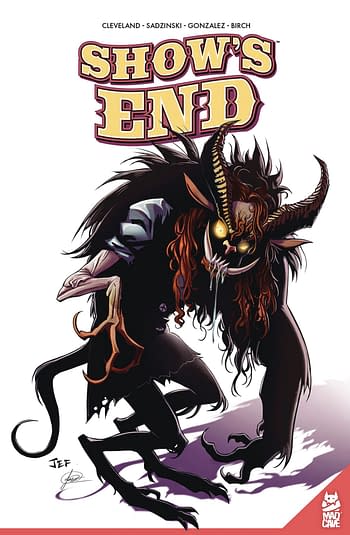 SHOWS END TP VOL 01
DEC191781
(W) Anthony Cleveland (A/CA) Jeferson Sadzinski
Equal parts brutal and beautiful, Show's End takes place in Georgia during the 1920s and follows Loralye, a 12-year-old runaway seeking refuge with a traveling group of freak show performers. At first, she isn't welcomed for being too "ordinary." But what her newfound family doesn't know, is that Loralye is hiding a secret more freakish than anyone could ever imagine! Collects issues #1-5.
In Shops: Feb 19, 2020
SRP: $14.99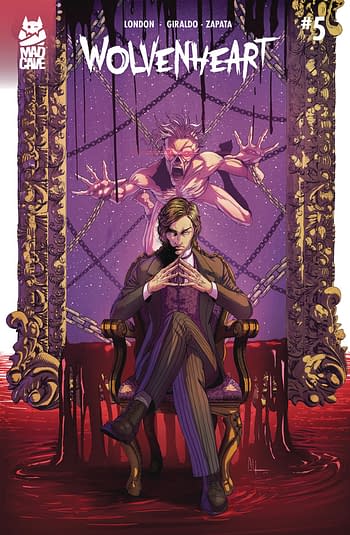 WOLVENHEART #5
DEC191782
(W) Mark London (A/CA) Alejandro Giraldo
Elizabeth recounts the tale of how she was resurrected by Dracula and ultimately made Dorian Gray who he is. Meanwhile, Sterling fights off Bengal's vampiric bulls before setting sail back to London with Kesia.
In Shops: Feb 26, 2020
SRP: $3.99
Enjoyed this article? Share it!