Scholastic to Print 3 Million Copies of Dav Pilkey's Dog Man: Lord of the Fleas Graphic Novel
Amongst the most well-known comic book superheroes are characters like Superman, Batman, Spider-Man, and The Avengers. But when hardcore comic book fans, a group colloquially known as comicbronies, debate the intricacies of their favorite pastime, perhaps should they be asking questions like: Could Dog Man lift Thor's hammer? What's stronger? A punch from Superman or Dog Man's bite? Who would win in a fight? Batman or Dog Man? The answer to the last, of course, depends on prep time.
Spinning out of creator Dav Pilkey's Captain Underpants series, if a superhero's power level were measured in sales numbers, Dog Man — the gruesome result of mad science gone wrong, with the head of a police dog grafted onto the body of a policeman — might well be the most powerful superhero of all. At least, Scholastic seems to think so, as the publisher announced that the latest chapter in Dog Man's saga, Dog Man: Lord of the Fleas, will receive a three million copy first print run, upping the previously announced total of one million copies, ahead of its August 28th release.
A sixth Dog Man installment will follow in December, titled Dog Man: Brawl of the Wild. Pilkey will support the book releases with a North American Howl with Laughter book tour.
In the press release, Ellie Berger, President of Scholastic Trade, said:
Dav Pilkey's books, with their trademark humor and heart, and his story of overcoming reading challenges, continue to inspire children and parents everywhere. Scholastic is proud to be Dav Pilkey's publisher. We've been overwhelmed by the positive energy and passion booksellers, educators, librarians and, perhaps most importantly, young readers have in embracing his books.
Yeah, but when is Dog Man going to have a crossover with Wolverine?
---
---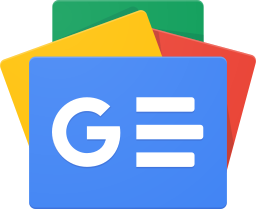 Stay up-to-date and support the site by following Bleeding Cool on Google News today!